Wayne Burritt
Guest Contributor
J. Wayne Burritt is the President and Director of Research for Burritt Research, Inc. and BurrittResearch.com. He's a superstar in the finance world, boasting over 34 years of experience in financial writing, investment analysis and business development. As a result, he's exceptional at transforming arcane and obtuse financial topics into engaging, spirited and action-oriented content. Before starting Burritt Research, Wayne worked as a senior equity research analyst, marketing and trading specialist, and senior credit analyst. He holds an MBA from Golden Gate University and a BA in English and Philosophy from Indiana University.
Archives
Jan
Feb
Mar
Apr
May
Jun
Jul
Aug
Sep
Oct
Nov
Dec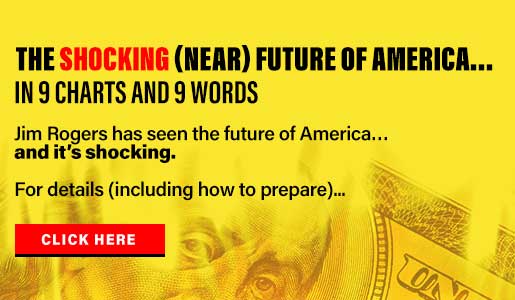 Innovation
The Shocking Truth About Your Next Smartphone
By Louis Basenese - Sep 22, 2017
GeoMacro
Were Irma and Harvey Just the Opening Act?
By Louis Basenese - Sep 15, 2017
Special Situations
Alan Knuckman: Interview From the Trading Floor
By Louis Basenese - Sep 4, 2017