Martin Hutchinson
Senior Analyst
For 27 years, Martin Hutchinson was an international merchant banker in London, New York, and Zagreb. He ran derivatives platforms for two European banks before serving as director of a Spanish venture capital company, advisor to the Korean company Sunkyong, and chairman of a U.S. modular building company. In Zagreb, he established the Croatian debt capital markets, set up the corporate finance operations of Privredna Banka Zagreb, and arranged for the monetization of 800,000 frozen Macedonian foreign currency savings accounts. He has been a financial journalist for over 14 years, and is the author of Great Conservatives and co-author of Alchemists of Loss, which details the causes and consequences of the 2008 financial crash. He currently publishes a weekly column called The Bear's Lair, in which he comments on the economy and market. He is also a correspondent for Reuters' BreakingViews. Martin has a first class Honors Degree from Trinity College Cambridge and an MBA from Harvard Business School.
Archives
Jan
Feb
Mar
Apr
May
Jun
Jul
Aug
Sep
Oct
Nov
Dec
Jan
Feb
Mar
Apr
May
Jun
Jul
Aug
Sep
Oct
Nov
Dec
Jan
Feb
Mar
Apr
May
Jun
Jul
Aug
Sep
Oct
Nov
Dec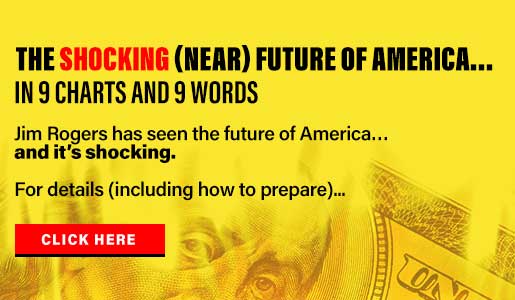 Innovation
How Will We Stop the Rise of Superbugs?
By David Dittman - Jan 19, 2017
GeoMacro
Three Bullish Forces Boost Brexit Outcome
By Martin Hutchinson - Jan 24, 2017
Special Situations
Where Would We Be Without Bacteria?
By David Dittman - Jan 23, 2017