Hydration is not only important, it is essential for life.
Lack of water is driving people to desperate acts.
According to the World Economic Forum, the water crisis is the No. 1 risk confronting the globe, based on impact to society. Indeed, water stress has been a major factor contributing to recent turmoil in the Middle East.
Of course, the direct causes of Syria's civil war were political – primarily opposition to President Bashar al-Assad.
But a 2006 drought – likely the worst in at least the past 900 years and almost definitely the worst in 500 years – drove Syrian farmers to migrate to urban centers, setting the stage for massive uprisings.
According to a 2015 paper published by the National Academy of Sciences, "The rapidly growing urban peripheries of Syria marked by illegal settlements, overcrowding, poor infrastructure, unemployment and crime were neglected by the Assad government and became the heart of the developing unrest."
Is it possible for drought and agricultural collapse – and the accompanying social upheaval – to be visited upon, say, California and other of these United States?
Need we risk such outcomes?
As I write this morning, I'm staring at that expanse commonly referred to as the Atlantic Ocean. There's a lot of water out there. The oceans cover more than 70% of Earth's surface. And about 97% of the planet's water can be found in them.
But none of it is potable.
Seawater causes dehydration. A kidney can't make urine from a concentration of salts of more than 2%; seawater is made up of approximately 3% salt.
If we drink it to quench our thirst, the kidneys have to use existing water from our body in order to dilute the extra salt. And that, in turn, makes us feel even thirstier.
Innovation has helped contain energy costs, and the advanced technologies employed at the recently opened Sorek facility are described by Scientific American as "a game changer."
Desalination – the process of removing minerals from saline water – has long been touted as the key to unlocking a resource so readily available. The benefits of the technology are clear and considerable.
The costs – in terms of dollars and cents as well as the environmental impact – are substantial, too. Desalination plants leave a pretty big carbon footprint, and they can hurt the oceans if they're not done right.
But the technology is getting more efficient and less harmful, even as its necessity grows.
Take, for example, a critical advance made by scientists at a project that's delivered Israel from that very same millennial drought still afflicting its neighbors.
Innovation has helped contain energy costs, and the advanced technologies employed at the recently opened Sorek facility – the largest reverse-osmosis desalination plant in the world – are described by Scientific American as "a game changer."
As Rowan Jacobsen reported on July 29, 2016: "Sorek can produce a thousand liters of drinking water for 58 cents. Israeli households pay about $30 a month for their water – similar to households in most U.S. cities, and far less than Las Vegas ($47) or Los Angeles ($58)."
Sorek's technology also cuts away at "biofouling" that results from using chemicals to clean and treat membranes used in the reverse-osmosis process.
Israel needs 1.9 billion cubic meters of freshwater per year, and natural sources only provide 1.4 billion. It's now getting 600 million cubic meters from three desalination plants.
So Israel is now poised to use its water surplus to help its neighbors. Not only is it making critical innovation, but it may indeed hold the key to peace in the Middle East.
About 18% of Earth's population – 1.1 billion people – lack access to safe drinking water.
Approximately 1% of the world's population depends on desalinated water to meet daily needs. But the United Nations expects that by 2025 14% of the world's population will encounter water scarcity.
And, according to the World Health Organization, every $1 invested in water and sanitation provides a $4 economic return.
Those are some of the main data points supporting the investment case for Consolidated Water Co. Ltd. (CWCO), a Nasdaq listing with a market capitalization of $197 million.
The long-term picture for Consolidated Water – the largest publicly traded desalination play in the world – is bright, given the dearth of potable water around the world.
It's an aggressive play, though a 2.2% yield provides decent compensation for the risk. The company has paid a dividend since 1985.
Given the fact that the amount of water on Earth is constant, a drought-proof alternative supply seems a necessity.
Consolidated recently won the bid for the financing, construction and operation of a desalination plant in Playas de Rosarito, Baja California, Mexico.
The first phase of the project, which is expected to be operational by the end of 2019, will have a production capacity of 50 million gallons of drinking water per day. The second phase will add another 50 million gallons per day by 2024.
The Rosarito project is of incredible significance for Consolidated, given that its 14 operational plants now produce a total of 26.4 million gallons per day. It will serve markets in Mexico and in nearby San Diego, California.
Management recently completed the acquisition of a 51% interest in Aerex Industries Inc., which makes membrane separation equipment, filtration equipment, piping systems, vessels and custom fabricated components.
The $7.7 million investment brings traditional benefits associated with vertical integration. More critically, Aerex gives Consolidated an operating platform in the United States, via which it will expand its customer base and product lines.
Consolidated posted a 7.7% increase in first-quarter earnings per share to $0.14, though total revenue was down slightly due to lower rates resulting from reduced energy cost pass-throughs. Management will report second-quarter results in mid-August.
The balance sheet is strong, with total debt of $7.5 million versus total assets of $161.2 million.
In addition to its project in Mexico and its foothold in the United States, Consolidated is expanding globally, with a 750,000 gallon-per-day plant under construction in Nusa Dua, Bali's premier tourist region.
Water use increased six-fold during the 20th century, more than two times the rate of population growth.
Given the fact that the amount of water on Earth is constant, a drought-proof alternative supply seems a necessity.
Smart Investing,
David Dittman
Editorial Director, Wall Street Daily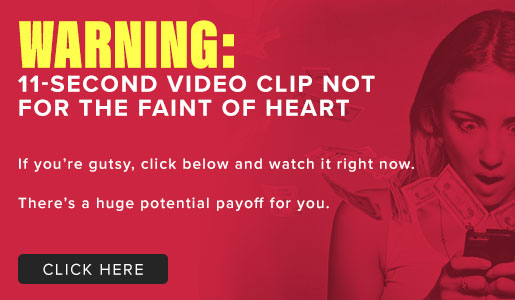 Comments (1)