Tesla Motors Inc. (TSLA), the electric car company controlled by tech billionaire Elon Musk, had a string of rough weeks marred by three major issues that did quite a bit of damage to the company's reputation and valuation.
In a short period of time, all kinds of concerns about the company have made the news, ultimately providing evidence for the very same case that we've made at Wall Street Daily for a while now: Though Tesla holds enormous promise, it is an extremely risky investment at its current sky-high valuation.
Tesla is simply not likely to be the next Apple Inc. (AAPL) – it's going to have enough difficulty as a successful automobile company.
On the other hand, the march toward autonomous vehicles continues, despite the tragedy that occurred in a Tesla vehicle.
So…what actually happened to Tesla?
Tesla Abandons Good Corporate Governance
The first incident was the most alarming.
Elon Musk announced that Tesla would acquire Solar City – another promising but unprofitable company controlled by Musk.
Solar City installs solar panels on the roofs of homes, and sells the power to the homeowner and sometimes to the local utility company. The value proposition is that homeowners get some of the savings of a solar system, but not all of them. In exchange, they avoid the massive upfront cost of buying their own solar system and the costs of maintaining that system over the years.
Solar City has been a popular option for many homeowners – about one-third of all solar installations done in 2015 were by Solar City – but so far it has not led to profits for the company, because raising the upfront capital for the systems has been more difficult than originally believed.
To Musk, merging his two companies is apparently a "no-brainer."
Both are electricity-related, after all, and Tesla sells home batteries in addition to its cars. Musk envisions a single company that sells power to consumers, and provides them with a car that runs off that power.
But Musk's synergies are a chimera.
Solar City has over 300,000 customers, but the number of those willing to buy a $100,000 Tesla is likely very small. Even so, there is little to no reason to assume that those who do want both a solar system and an electric car would purchase them same provider. So, even if Tesla successfully ramps up production of its lower-cost Model 3, there's simply not enough of an overlap.
That makes the proposed merger pretty suspect, even before addressing questions of each company's cash needs, which are considerable in both cases. Subsidizing Solar City's need for capital is not a good use for Tesla's own, which was just increased with a share issue a few months ago.
In fact, the proposed merger is an absolutely terrible idea, in terms of good corporate governance.
Granted, Musk and those closest to him on the boards of the companies have recused themselves from any final decision, but the deal still stinks to high heaven of either hubris or insider dealing or both.
Tesla's Autopilot Experiences Its First Big Failure
The next item on the list of grievances against Tesla came this past Thursday, when the company announced that the National Highway Traffic Safety Administration (NHTSA) was investigating the circumstances of a fatal accident involving Tesla's Autopilot feature.
It's a tragic story: One of Tesla's biggest fans, and a technology maven in his own right, died when neither he nor the Autopilot saw a tractor-trailer that had pulled out onto the road ahead of him. The Autopilot feature didn't see the white trailer juxtaposed against a bright background, and failed to apply the brakes.
As sad as the scenario is, it's a small and temporary setback for Tesla as well as for autonomous driving in general. Tesla has been very clear that its autonomous features are experimental, and that drivers should not surrender their situational awareness. And even taking into account this accident's highly unusual circumstances, Tesla's Autopilot feature is still safer on a per-mile basis than cars without such capabilities.
Although a single crash is not going to overturn an entire company, the setback is real. There will be investigations, and lawyers, and probably poorly conceived legislation coming in on the heels of this accident.
Producing Amazing Automobiles Is Difficult
Then, some more bad news arrived this week.
Tesla announced its shipments for the quarter, which were a disappointing 14,370.
The company had set a goal of 17,000. And it blamed the gap on an unusual number of cars in transit, but Wall Street wasn't buying it and sent the stock down, though it's since recovered somewhat.
As it turns out, it's quite difficult to make a lot of automobiles.
Tesla's production capacity has roughly doubled, and the company will make as many cars in the second half of 2016 as it made in 2015. But, investors are starting to realize that their goal of delivering 500,000 autos a year by 2018 is an overly ambitious one. That's another five-times Tesla's already-accelerated production in just 18 short months.
Tesla's stock has remained almost exactly where it was when I wrote about the company 18 months ago, albeit with both big gains and big losses in the interim.
I expect this same pattern to continue – there will be large peaks and valleys in Tesla's stock chart but it will be difficult for the company to sustain a much higher stock price until it demonstrates that it can actually make all those cars and that Musk has come to his senses about that terrible merger idea.
And while I don't think Tesla stock is likely to appreciate sustainably, it is also too risky to short.  Remember that this is a "cult stock." Its owners are largely buying hope and promise, not profits. That means that those who short the stock can get squeezed by increased hype, even if the results don't justify it.
Tesla is a great story, but stay away from the stock – both as a long and a short.
Good investing,
Greg Miller
| | |
| --- | --- |
| | Greg Miller has spent over 20 years in the financial industry, working up from analyst, to portfolio manager, and eventually to an institutional investor, where he managed over $400-million worth of assets in mutual funds and private accounts. Learn More >> |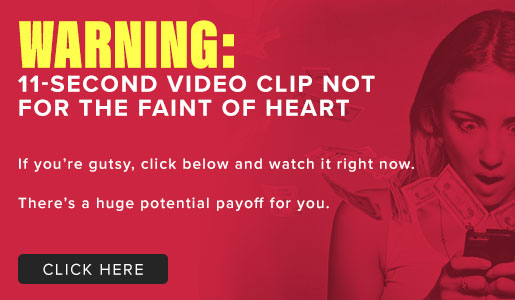 Comments (7)