At the turn of the millennium, the tide of globalization appeared inexorable and irreversible – the World Trade Organization guaranteed free trade, international mergers were creating truly global companies and supply chains, and all while the United Nations organized U.S.-led missions to reduce conflict in troubled areas. Communications costs had plummeted and emerging markets' share of the global economy was soaring, as growth seemed likely to continue rapidly.
Now, trade barriers are going up, international acquisitions are increasingly being brought into question, and there is no agreed mechanism for settling conflict. The British vote to exit the EU was another sign that supra-national arrangements have lost their popularity.
It's time to ask: Is globalization truly reverting back on itself, and if so, was it all a mistake?
The Globalization Problem
There is no question that some aspects of globalization were flawed.
Poland is now proposing legislation to re-domesticate ownership of some Polish banks, all of which were sold to foreign owners at knock-down prices soon after the Berlin Wall fell.
From my own experience, Croatia has the same problem in banking, and an even worse one in pharmaceuticals, where its "crown jewel" company, Pliva, was sold to a foreign buyer, Teva Pharmaceuticals (TEVA) which essentially closed the research and development operation – thus making many Croatian researchers redundant and rendering redundant the very high-level programs in pharmaceutical research in the country's universities.
Further back, the extinction of the British merchant banks, after foolish legislation, created a "level playing field" that left them hugely vulnerable to Wall Street's behemoths – a vandalism that should never have been allowed to occur.
Croatian pharmaceutical research and British merchant banking were valuable because they did things in different ways from the globalized standard, and thus, had capabilities that were lost when globalization eliminated them.
But What About the Brexit?
The Brexit, on the other hand, is not a rejection of globalization but a rejection of an EU super-state on which British voters never got an opportunity to express an opinion.
The key document was the 1992 Maastricht Treaty, which converted a free trade area into something more, including the creation of the euro. The British people were, disgracefully, never allowed a vote on this, thanks to the feeble Prime Minister at the time, John Major. Now, Major's hideous error has come back to bite the "Remainers" – a 1992 Maastricht Referendum would have rejected only the zombie super-state while keeping the free trade agreements in place.
Lose legitimacy, and your loss will eventually return to bite you. Nevertheless, the Brexiters were fully in favor of global trade and they welcome new opportunities outside Europe, recognizing that Britain is close to Singapore and Dubai, in the share of wealth that it gains from global commerce and the free movement of goods and services.
Supply Chains of Command
Globalization of supply chains and services is, today, almost a mechanical operation.
In the last 25 years, improved communications have made it much cheaper to source goods globally. This makes the most of benefits from Ricardo's Doctrine of Comparative Advantage – that goods and services should be sourced in the market where their relative cost is cheapest.
It does truly benefit the world when labor-intensive goods, like clothing, are made in poorer countries and then shipped worldwide, while capital- and technology- intensive goods are made in wealthy countries. These countries are able to provide jobs and infrastructure in places where, otherwise, there would be little commerce, at all.
There are two areas where Ricardo's Doctrine doesn't work, however, because other factors come into play…
One of these factors is labor.
Theoretically, it might make sense for each individual worker if the world's entire workforce were to migrate into rich countries where wages are highest. However, in practice, that is very bad for current inhabitants of the U.S., whose wages would be driven down. Additionally, it would force migrants to live a life of displacement and casual labor, and they would probably end up even worse off than in the countries they had fled.
A second sub-optimality of globalization is in ownership.
There are major diseconomies of scale in very large organizations, from the remoteness of their decision-making. These circumstances are worsened when the decision makers are not located within the country of operations.
Countries need locally owned banks to respond to local crises – not to mention locally-owned specialty manufacturers, for which they can develop special abilities. Employees also benefit when their management is local and their career prospects depend on people with whom they are in day-to-day contact.
Hence, the globalization model does not need to be abandoned, but must be tweaked.
Politically, globalization measures that remove democratic control, and place control in the hands of distant bureaucrats must be strongly resisted.
Economically, while global production and service provision should be welcomed – those tech support employees in Bangalore really do a great job and it's important that they are offered stable work – global takeovers should be resisted, and global migration should be kept to a modest level.
If we lived on a tiny planet, maybe full globalization wouldn't be a disaster. But we don't and it would.
Live large, think small.
Good investing,
Martin Hutchinson
| | |
| --- | --- |
| | For 27 years, Martin Hutchinson was an international merchant banker in London, New York, and Zagreb. He ran derivatives platforms for two European banks before serving as director of a Spanish venture capital company, advisor to the Korean company Sunkyong, and chairman of a U.S. modular building company. Learn More >> |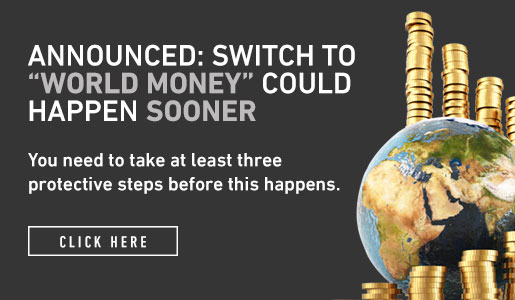 Comments (5)