Overall, Peru's economic management is a model for its neighbors, and the country is well worth investors' attention.
This is odd at first glance, however, because you would think Peru's economic policy would be in shambles…
For example, outgoing President Ollanta Humala was a fan of Venezuela's Hugo Chavez, whose out-of-control spending landed the country in dire straits. Former President Alberto Fujimori is serving a 25-year jail sentence. And Fujimori's daughter, Keiko, is running in Peru's presidential election.
Alberto Fujimori, President of Peru from 1990 to 2000, tended to follow an authoritarian regime, which got him into trouble. But he was the father of Peru's modern economic renaissance.
Before he became president, the country suffered from both hyperinflation and serious guerilla unrest from the leftist Shining Path movement. Fujimori defeated the Shining Path and used free-market economics to revive the economy. He even worked with noted Peruvian economist Hernando de Soto, who established formal property rights for poorer Peruvians.
Instead of being lauded by the Peruvian elite for his good management and success against the Shining Path, in 2009 Fujimori was convicted by a court controlled by his opponents, and is currently serving a 25-year sentence.
He remains popular among ordinary Peruvians. And his daughter, who served as his First Lady during the latter part of his term, was narrowly defeated for president in 2011, and controls a majority in the incoming Congress.
After Fujimori, Peruvian economic management deteriorated under Alejandro Toledo (2001-06) and the return of 1985-90 leftist President Alan Garcia (2006-11).
But it didn't collapse.
Observers were concerned when Keiko Fujimori lost to Ollanta Humala in 2011. Humala expressed admiration for Venezuela's economic management, but in practice he wasn't hostile towards businesses, and Peru's economy remained fairly sound. (Although it did suffer during the resource price downturn of the last two years.)
By the Numbers
Peru ranks No. 49 out of 178 countries on the Heritage Foundation's Index of Economic Freedom, and No. 88 out of 168 countries on Transparency International's Corruption Perceptions Index.
While it declined a little during Humala's presidency, and a bit more since Fujimori left office in 2000, its rankings remain respectable, by the standards of poorer countries.
Meanwhile, Peru continues to grow substantially richer. Since 1998, growth averaged 4.7% annually, or 3.2% faster than population growth, according to the IMF. Over nearly 20 years, that roughly doubled Peruvians' per capita income.
Even though Peru's public spending rose under Humala, it's only 22% of gross domestic product (GDP), below well-run Colombia and Chile, and only about half of Brazil's level.
What's more, the state budget is nearly in balance. The Economist's team of forecasters estimates a deficit of only 0.7% of GDP in 2016.
Monetary policy is less satisfactory, with the three-month interest rate only 1.5% against inflation of 3.4. The current account deficit is expected to run around 4% of GDP in 2016.
However, both cheap money and the deficit are due to low commodity prices, and the weak Peruvian sol, down 20% against the dollar in the last two years, should help reverse these trends.
Looking Ahead
Former World Bank official Pedro Pablo Kuczynski appears to have beaten rightist-populist Keiko Fujimori in Peru's presidential election.
Kuczynski, 77, comes from a wealthy Peruvian Jewish family, was educated at Oxford and Princeton, and has both World Bank and Wall Street experience. (He was co-chairman of the investment bank First Boston in the 1980s and founder of a Latin American private equity fund in the 1990s.)
He stayed in touch with his contacts in Peru and served as Minster for Energy in a center-left government in the early 1980s, and briefly as Prime Minister under the center-left Toledo. He was strongly supported by the left against Fujimori, but he's also close to Peruvian big business.
Kuczynski's policies are likely to be a combination of his promised Keynesian infrastructure spending programs and favors to big business.
Economically, he won't represent much of an improvement on Humala, nor will he do much for the living standards of impoverished Peruvians.
His party, however, controls only 20 of the 130 seats in congress, so he'll be forced to cooperate with Fujimori's Fuerza Popular party, which controls 71 seats, a clear majority of Congress. (As a first peace offering, he might consider releasing Fujimori's elderly father from jail.)
Most likely, Peru will muddle through as it has since 2000. But Kuczynski is likely to bloat public spending, which will slow the country's progress and possibly bring about a financial crisis, given the current account deficit.
As for Fujimori, she may provide a useful check on Kuczynski's wasteful Keynesian proclivities while biding her time until the 2021 election. At that time, she'll be only 46 and may finally turn her two defeats into a victory.
Peru's history over the last 25 years, as well as its current prospects, still look good enough that you may want to consider investing, probably in the iShares MSCI All Peru Capped ETF (EPU).
It's a $210 million fund with expenses of a reasonable 0.61% per year. Fifty percent of its holdings are in basic materials and 27% are in financial services, reflecting Peru's commodity-driven economy.
Good investing,
Martin Hutchinson
| | |
| --- | --- |
| | For 27 years, Martin Hutchinson was an international merchant banker in London, New York, and Zagreb. He ran derivatives platforms for two European banks before serving as director of a Spanish venture capital company, advisor to the Korean company Sunkyong, and chairman of a U.S. modular building company. Learn More >> |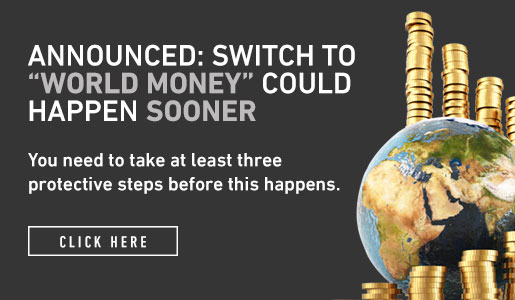 Comments (4)