Last week, Puerto Rico announced a default on $422 million of its finance authority debt. It's likely to default on its entire debt on July 1.
The island's problems stem from a combination of bad luck and bad management, the one compounding the other.
Yet several other municipalities have gotten themselves into financial hot water through similar combinations. And the next decade is likely to see a series of municipal defaults.
Which means how the U.S. handles Puerto Rico's crisis will set a precedent for how municipalities and states will be treated in the future.
Bad Luck, and Worse Management
Bad luck played a larger role in Puerto Rico's downfall than it has in most municipalities (except perhaps Detroit). For decades, the island benefited from "Section 936" U.S. income tax treatment. Under Section 936, income earned by corporations on the island was free from tax.
Unfortunately, Section 936 was repealed by 1996 legislation that took full effect at the start of 2006. This brought about a massive recession that blended into the recession the rest of us suffered, and it's lasted almost a decade.
The result was a massive outflow of the more productive Puerto Ricans.
You can liken this to Detroit's problem from downsizing the unionized U.S. automobile industry.
Given Puerto Rico's relatively expansive government, fiscal problems were inevitable. The 2008 election of budget-cutting Republican Luis Fortuno staved off problems for four years. But in 2012, the Puerto Rican voters rejected Fortuno's bid for re-election and replaced him with the big-spending Democrat Alejandro Garcia.
Garcia attempted to postpone trouble with an utterly irresponsible $3 billion bond issue in early 2014. This merely provided Puerto Rico with outrageously expensive debt, benefiting the hedge funds that invested in it.
The position is further bedeviled by the fact that Puerto Rico can't declare bankruptcy, as a state can. Which is why Congress was asked to put Puerto Rico under an independent board of administration. This board would restructure debt and override fiscal decisions by Puerto Rico's legislature – in other words, trim its bureaucracy.
Hedge funds are lobbying against this bill, claiming it's a "bailout" and hoping to obtain court orders that would result in payment in full.
In reality, there's no chance of payment in full. The asset-stripper mentality is misguided when there's nothing to asset-strip.
However, the bill does prioritize public sector pensions over creditors, an area in which the hedge funds have a point.
The Problem With Municipalities
As with most municipalities, the problem in public sector finance is not greed, but bloat.
In the 19th century, Lord Palmerston ran British foreign policy with just 36 clerks at the Foreign Office. Puerto Rico has a staggering 229,300 government employees (not counting state-owned banks and the electricity company), accounting for 26% of the workforce.
All have been promised pensions more generous than those offered by the private sector. But none of these pensions are adequately funded or properly accounted for. And, individually, the amounts are modest, but in total, they're utterly unaffordable.
Puerto Rico needs the board of administration, but it should also be required to fire half the Puerto Rican public sector. This is the only thing that can reduce government costs sufficiently to make it affordable for the island's economy.
Of course, the debt also has to be written down, and the interest rate on the $3 billion bond issue reduced to 3% or so, a level at which it makes financial sense.
Firing the public employees will be painful, inflicting losses on the hedge funds will be a pleasure – most jobs involve a bit of both.
More Insolvencies Coming
Puerto Rico is by no means unique.
Its government was neither uniquely bad nor uniquely bloated.
And its pension fund excesses are exceeded by those of many U.S. municipalities. Chicago, Illinois, and California immediately come to mind, with New York, Connecticut, and New Jersey not far behind.
Their downfall was forecast in 2009-10, by Meredith Whitney, among others. But all were bailed out by the past few years of cheap money and rising asset prices, which have provided their rich taxpayers with bountiful and unrepeatable capital gains.
We don't need a deep recession to send these municipalities into bankruptcy, simply a stock market crash. In the following year, a crash more or less eliminates their income from capital gains tax.
It would also widen the already yawning gaps in their pension funding. As with Puerto Rico, the best solution will be to fire half the employees and write down half the debt, inflicting equal pain on all parties.
In the meantime, the moral is clear: Avoid municipal bonds, even those of solvent municipalities, since the market will be devastated by the mass insolvencies that are coming.
And if you're living in a high-cost city or state where authorities have overspent for decades on their public sector, consider moving.
Good investing,
Martin Hutchinson
| | |
| --- | --- |
| | For 27 years, Martin Hutchinson was an international merchant banker in London, New York, and Zagreb. He ran derivatives platforms for two European banks before serving as director of a Spanish venture capital company, advisor to the Korean company Sunkyong, and chairman of a U.S. modular building company. Learn More >> |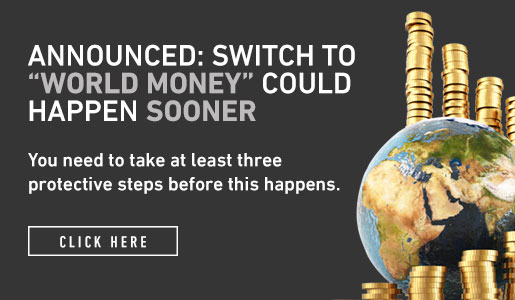 Comments (4)