It doesn't look like Ted Cruz will win the Republican nomination this year – and if he loses the Indiana primary, he almost certainly won't.
Yet he's advanced from the back of the pack to become the strongest second-place finisher since Ronald Reagan in 1976.
Based on a number of precedents, he'll probably win the nomination in the future – and have a strong chance at becoming president.
There's a good track record among candidates who came in a strong second in Republican primaries:
Reagan won in 1980, four years after his failed effort.
George H.W. Bush was anointed by Reagan in 1988, eight years after his effort in 1980. (That one doesn't quite count, I know.)
Bob Dole won the nomination in 1996, having been Bush's runner up in 1988.
John McCain won the nomination in 2008, having been George W. Bush's runner up in 2000.
Finally, Mitt Romney won the nomination in 2012, having been McCain's runner up in 2008.
There are only a few counterexamples. Rick Santorum was runner-up to Romney in 2012, but proved to be a feeble one, with no broad-based appeal and none of Cruz's talent.
Like Santorum, Cruz appeals to the Republican Evangelicals. But unlike Santorum, he's also popular among economic and fiscal conservatives.
When it comes to foreign policy, Cruz has assumed the middle ground between the "neocon" Wilsonian interventionists of the George W. Bush administration and the near-isolationist libertarians.
He's also proven to be very adept organizationally. So he should start any future election in a strong position.
The Future of the Republican Party
If the 2016 race comes down to Donald Trump and Hillary Clinton, Cruz will be in a good position to gain the Republican nomination, and perhaps the presidency, in either 2020 or 2024.
If Clinton wins in 2016, which seems likely, she won't face much competition for her re-election effort in 2020. Cruz, with an organization in place, would thus have an excellent shot at the nomination.
However, Clinton presumably wouldn't end the ultra-stimulative monetary policies that have killed productivity, nor would she cut back on regulation, which is also strangling growth.
So, with an electorate wearied by 12 years of poor economic performance under Democrat presidents, her opponent in 2020 would have a good chance.
But if Trump wins in 2016, the picture is a little murkier. I would guess that Trump would be a fairly conventional, moderate Republican president, albeit with some rhetorical flourishes and the occasional accidental adoption of liberal Democrat policies he hasn't fully thought out.
If that happens, and Trump runs for re-election in 2020, it would be foolish for Cruz to run against him. This means Cruz would have to wait until 2024 (when he would still be only 54 years old).
On the other hand, if Trump is a disaster as a president, Cruz would want to avoid being nominated in 2020, since the Democrats, with a fresh candidate like Senator Tim Kaine, would be tough to beat.
Combining the Best of Reagan and Nixon
The Republican Establishment and many Republican primary voters think that the party needs to nominate a moderate – not a right-winger like Cruz – to win over moderates in the electorate.
I disagree. The last "real Conservative" was Reagan, who won twice by a landslide. Meanwhile, it's been difficult for moderates to cross the finish line.
The electorate seems to favor clear convictions, which people respect, rather than stances like "compassionate conservatism," let alone the failing of both Bushes, who reversed their campaign promises on taxes and foreign policy once in office.
Cruz is no Reagan. In temperament and presentation (as well as intellect) he's closer to Richard Nixon. Which makes him a more difficult proposition to sell to the electorate – he can be denigrated as "Lyin' Ted" just as Nixon was with "Tricky Dick."
But Nixon didn't have firm convictions. Cruz has strong principles, which would make him a more effective President than Nixon if elected, and certainly more saleable than Nixon (who won twice) in a general election against all but the most effective Democrat.
Against the 2008 Obama or a moderate, attractive Democrat like Bill Clinton or Tim Kaine, Cruz would have an uphill struggle – as would any Republican. But against Hillary Clinton, even running for re-election in 2020, he should have a good shot.
Those in the Republican Establishment like John Boehner, who has described Cruz as "Lucifer in the flesh," had better get used to him.
Cruz will be around for the long term (he should have little difficulty in his Senate re-election in 2018), and will play a major role in Republican and U.S. politics in coming decades, probably as their next Presidential candidate.
Good investing,
Martin Hutchinson
| | |
| --- | --- |
| | For 27 years, Martin Hutchinson was an international merchant banker in London, New York, and Zagreb. He ran derivatives platforms for two European banks before serving as director of a Spanish venture capital company, advisor to the Korean company Sunkyong, and chairman of a U.S. modular building company. Learn More >> |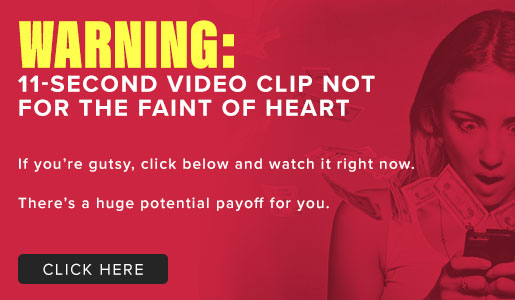 Comments (28)