Lately I've been researching pain. Specifically the loneliness, sense of failure, unworthiness, and discontent that permeates many of our daily lives.
Some sources attribute this suffering to an unusual culprit – capitalism. More specifically, late-stage capitalism and its inevitable decline.
Joe Brewer, a researcher, strategist, and cognitive scientist, wrote a series of articles this past month on what he dubs "The Mental Disease of Late-Stage Capitalism."
His message is radical.
The popular belief is that if you don't succeed in our current, "stupendously independent culture," as Brewer says, it's your fault. This implies that our economic system – capitalism – allows one to prosper as long as they follow the right steps.
But Brewer says that's not quite true. If you don't succeed, it's not necessarily due to a personal failing. It could easily be because capitalism has reached its peach, cracked, and is now dying.
The system is broken, not you.
Reaching the Expiration Date
Brewer describes our current system as a "Global Architecture of Wealth Extraction."
This system allows the super-rich (Brewer says 62 people currently fall into this category) to use tax havens to hide their wealth. It also supports trade agreements that bleed wealth from poorer countries, destabilizing banking regulations, and corrupt election rules.
He points to two reasons for the decline of capitalism.
The first is that capitalism has worked so well, it's getting increasingly difficult to make a profit.
"[The] primary motivator for capitalists — to extract wealth from consumer exchange in the form of monetary gain — is crippled by the fact that the science of wealth extraction has become so advanced that every new wave brings diminishing returns," writes Brewer.
Marginal costs are close to zero, meaning the amount it costs to make something and the amount people are willing to pay for it are nearly equal.
He also says our financial system is growing faster than the actual economy. When the disparity between the two grows too large, there will be crashes, collapses, and structural adjustments, which only serve to make the whole process happen again.
The second piece of evidence is the deterioration of the natural world. A financial world cannot exist without a physical world. Changing climate and environmental damage are negatively affecting our resource markets. And the damage is irreversible without extreme infrastructural and cultural changes.
If, as Brewer believes, the system is broken but remains in place, it's likely that many won't succeed in it, despite the promise made by capitalism: wealth if one only works hard enough.
The message is an uncomfortable one. Yet this idea is popping up more and more in our economic conversations. The Guardian, Forbes, Time, and many other news sources have published on the subject, multiple books have been released, and there's a nice smattering of animated videos on YouTube.
However, for the most part, society isn't reacting to this new possibility yet.
Looking at Fear
"Just as the fish cannot see the water, we often do not see the culture we are swimming in," writes Brewer.
Our natural inclination is to deal with immediate threats, ones that are easy to see or understand. But something as systematic and pervasive as our capitalist culture is much harder to grasp for someone who isn't devoted to studying it.
So how can I take the energy to worry about mass wealth extraction when I'm also concerned about keeping a roof over my head?
Ironically, it's the same problem. But working alone to survive, as most of us do, we're more likely to successfully keep our house than fix a systematic cultural issue.
Brewer also points out that the problem is hard to recognize because it feels so natural. After all, this is the culture we grew up in, that we live in. So of course going against the grain seems wrong.
Another factor I think is at the base of Brewer's explanation for why nothing is changing despite growing evidence is fear.
It's very hard to swallow the idea that our society has built a corrupt system that contributes to the suffering of so many people. Even more difficult is accepting the fact that we're all contributing to the system every time we buy food, clothes, a phone, and other necessities.
There's also the sinking feeling that one can't do anything about it, which is true.
This problem is so big that no one person or group of people will be able to find a solution. Instead, it will take communities working together and multiple alternative systems.
Change, no matter what it is, is difficult and painful.
Next week I'll be writing about an alternative way of investing sparked by this realization that our economic system is going through a drastic change.
Mindfully planning,
Samantha Solomon
| | |
| --- | --- |
| | Former Wall Street Daily Managing Editor Samantha Solomon is taking a year-long sabbatical to work at a meditation retreat center in the Green Mountains of Vermont. In her weekly column "Young & Prudent," Samantha examines the 21st century economy from a millennial's perspective. Learn More >> |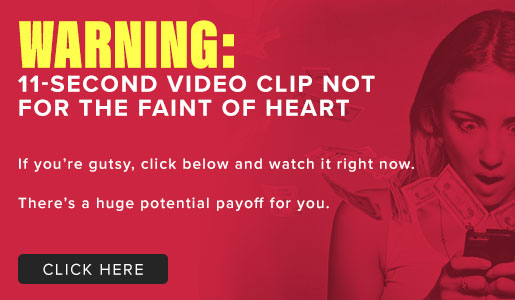 Comments (3)