Brazil's lower house has voted against impeaching President Dilma Rousseff. Now the case goes to the Senate, where a simple majority will remove her.
While the markets have assumed that removing Dilma solves Brazil's problems, it's not that simple. Brazil's problems date back 30 years – and there's no sign of a politician who can solve them.
The Root of the Problem
Many of the country's problems can be traced back to its 1988 constitution.
In a reaction against the previous authoritarian (but free-market) regime, the 1988 constitution guaranteed public sector jobs and pensions, linking public sector remuneration to a multiple of the minimum wage, which is typically boosted in election years.
This led to a situation that's common among many emerging markets, where the state bureaucracy is the most attractive place to work. It enforces little workforce discipline and offers far too many opportunities for corruption.
Thus, Brazil's public spending reached 41% of gross domestic product (GDP). Compare that to Colombia, which spends 29% of GDP, for example.
Brazil's unions, especially those in the public sector, are very strong, and only an extremely determined leader has any chance of reining them in.
22 Years of Hurt
Fernando Cardoso – the country's president from 1994 to 2002 – made a valiant effort in his early years, but lost control towards the end.
In 2002, Workers' Party candidate Luiz Inacio Lula da Silva was elected. Investors were so impressed that he didn't bankrupt Brazil during his term in office (2002-2010), they poured money into the country. Commodities prices rose and Brazil enjoyed a long boom.
But if Lula had actually restrained the Brazilian public sector, the country could've emerged from its middle income trap. While Lula maintained good figures in regards to official statistics, he handed out subsidies to his favorite projects through low-interest loans from the Brazilian Development Bank (BNDES).
In the election year of 2010, spending in state-controlled companies soared by 32%.
Lula's successor and current embattled president, Dilma Rousseff, made matters even worse after she was elected in 2014. She's had even less fiscal discipline, running a deficit totaling 10% of GDP during 2014, while hiding the figures until the election was over. (This is the basis for her impeachment.)
The State of the Nation
As for Brazil's economy, far from being a once-proud member of the BRIC nations, it's now struggling.
Commodities prices have declined and Brazil has fallen into a two-year recession, despite the additional spending for the 2016 Rio Olympics.
And almost the entire political class, including Lula, Dilma, and the top management of oil company Petrobras (PBR), have become embroiled in an ugly corruption scandal.
Petrobras is currently in the middle of a gigantic investment program to develop the deep sub-salt "Lula" (formerly Tupi) oil fields. There's just one problem, though: The plan is thoroughly uneconomic in light of the recent decline in oil prices.
Petrobras' oil production revenue after Lula comes onstream were supposed to bail out the Brazilian public sector. But at present prices, the losses are likely to make matters worse.
The only bright spot in the economy? Brazil's central bank, which is running an admirably tight money policy, with short-term rates above 14%, still well above the current inflation rate of 9.8%.
This makes hyperinflation, Brazil's chronic problem in past decades, unlikely. (Also unlikely is the sort of productivity blight caused by ultra-cheap money in Western countries.)
No Political Light at the End of Brazil's Dark Tunnel
In short, Brazil needs top-to-bottom reform.
Unfortunately, the country won't get it before a new election. And there's nobody on the horizon who looks capable of implementing it.
If Rouseff is removed from office, Vice President Michel Temer is likely to succeed her. But this is barely any better.
Temer ran on the same ticket in 2014 and is also facing possible impeachment, even though he's from a different party. He certainly has no commitment to cleaning up Brazil's corrupt and bloated government system.
Aecio Neves, the eventual runner-up in the 2014 election, is a no-go. He was far too committed to the existing broken system.
Marina Silva, who appeared to be the best candidate in Brazil's 2014 election (at least to me) has called for new elections in 2016.
This seems to be the best solution for Brazil, but it's not yet clear whether it will occur. In any event, no likely savior has appeared, though Silva at least showed some understanding of Brazil's problems in her 2014 campaign.
122nd… And Still Sinking
Goldman Sachs economist Jim O'Neill chose Brazil as one of the four "BRIC" economies that would provide the majority of future global growth. For a decade, the concept worked. It certainly caused a tsunami of foreign investment from both conventional and hedge funds chasing the latest fashionable concept.
But the country's prospects have hit the skids because weak, corrupt government has kept the predicted growth from occurring.
At the moment, Brazil is ranked a lowly 122nd out of 185 countries on the Heritage Foundation's Index of Economic Freedom, having steadily declined over the past decade.
It even now ranks below much poorer African countries such as Kenya and the notoriously corrupt Nigeria. That's certainly not a safe place for your money.
Bottom line: Don't follow the hot money into Brazil. Hold off until it has a leader with a deep commitment to reform and free markets.
Good investing,
Martin Hutchinson
| | |
| --- | --- |
| | For 27 years, Martin Hutchinson was an international merchant banker in London, New York, and Zagreb. He ran derivatives platforms for two European banks before serving as director of a Spanish venture capital company, advisor to the Korean company Sunkyong, and chairman of a U.S. modular building company. Learn More >> |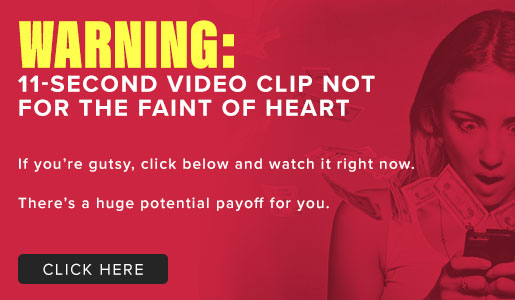 Comments (5)