Donald Trump's opponents on both sides of the party line enjoy claiming that he isn't at all a typical Republican candidate. Instead, they argue that he's nothing but an opportunist interloper.
However, if you look at the history of the Republican Party, many of Trump's key policy positions are much closer aligned to the Republicanism of 1900 than those of his opponents.
And, as he continues the struggle to obtain the 1,237 Republican National Convention delegates required to secure the GOP presidential nomination, it's worth correcting the record about him.
Even more valuable is examining how Trump's policy positions could affect today's global economy as a truly old-fashioned Republican nominee.
Trump the Traditionalist
The Republicans of 1900 who trooped to the polls to re-elect William McKinley had two core beliefs.
Their most important ideal was protectionism. Supporting the author of the 1890 McKinley tariff, the GOP-ers of 1900 believed that U.S. workers needed high tariff barriers in order to flourish against foreign competition fueled by cheap labor.
Republicans of that period also deeply believed that foreign immigration had reached excessive levels. Despite their efforts to limit new immigrants into the U.S. for many years, they weren't successful until the Immigration Act of 1924 was passed by a Republican Congress and signed by President Calvin Coolidge.
Trump's advocacy of strict immigration restrictions and the preservation of the "American" economy are notes taken from the core of traditional Republican belief.
Destroying the Melting Pot
Not surprisingly, 1900 Republicans had a quasi-racist fear of East Asian immigrants in particular – that Trump has similarly manifested in his anti-Mexican and anti-Arab sentiments.
Trump's foreign policy would, therefore, also register as early Republican sentiment.
While McKinley had entered the 1898 Spanish-American war with reluctance, he made sure that the United States did well out of the peace treaty in which it gained control over Cuba, Puerto Rico, Guam, and the Philippine Islands.
After McKinley's death, Theodore Roosevelt carried U.S. interventionism even further than his predecessor would have wanted, garnering a $20 million buyback from the Philippines for their independence.
It's the McKinley policy mix, however, that most resembles the ideals of the Trump party platform.
Trump argues for sealed borders and absolute control over immigration into the United States. Like McKinley, he's also in favor of garnering authority within U.S. territories in order to best patrol international relations.
Modern Republicanism vs. Trump
The Republican Establishment, on the other hand, pursues policies that would've been unacceptable to the Republican Party of the early 20th century. As Republicans evolved, so did the essence of the Party and, ultimately, their ideals, on the whole.
Modern Republicans are interventionists, interested in acting as "world policeman" in Iraq, Libya, and Syria, in a manner derived from the attitudes of Theodore Roosevelt and Woodrow Wilson.
They believe in international cooperation and free trade, ideals that only entered the GOP with Wendell Willkie and Thomas E. Dewey – both of whom were cowed into a policy cringe by the apparent successes of Franklin Roosevelt's New Deal.
Further, Modern Republicans believe in free immigration – thanks to Ronald Reagan's 1986 immigration amnesty, which produced unexpected results in the form of a further surge of illegal immigrants.
In all these respects, today's Establishment Republicans are much closer – in policy – to FDR's positions than they are to those of William McKinley.
A New Era
For the Republican Party, the Trump insurgency suggests a return to the 1900 policy mix with heavy leans towards protectionism and interventionism.
Even the positions of Trump's opponent, Ted Cruz, are a mix of these antiquated ideals, and the rhetoric of current Party establishment. Although Cruz echoes Trump on immigration policies, it's not clear to what extent he has turned protectionist or anti-interventionist.
Cruz deems himself a classic "conservative," and while Trump doesn't consider himself conservative – whatever that even means anymore – neither were the traditional Republicans of 1900.
With either candidate in office, the U.S. government will see a return to a certain old school sentiment that had seemed extinct until now.
For the United States as a whole, the problem with 1900's policies is that they would be economically counterproductive.
Protectionism only worked because, in the late 1800s and early 1900s, the global trading system was dominated by free-trading Britain, which sacrificed much of its initial industrial supremacy to a unilateral free trade policy established in 1846.
That policy helped to develop the world economy and modern trading system. But it became increasingly quixotic and detrimental to Britain's own interests, even as other countries became more protectionist after the U.S. Morrill tariff of 1862.
Since World War II, the U.S. has led the world towards freer trade, on the basis of multi-lateral agreements such as the World Trade Organization.
Though this policy has been immensely beneficial to the global marketplace, it has become increasingly burdensome for the U.S. in the last decade of ultra-easy credit worldwide. As a wealthy nation, the United States has a natural comparative advantage when credit conditions are fairly tight.
Trump-ist protectionism and racist regulation would disrupt the world trading system, damaging the world economy further and reducing capital on an international scale.
The ideal policy for maximum profit across the globe is free trade with de-regulation and higher interest rates, but none of the 2016 candidates are clearly offering this option.
On the other hand, the immigration restrictions that Trump proposes, on a moderate scale, would improve the living standards of blue-collar workers who form the base of Trump's support.
And in terms of foreign policy, it's pretty clear that Wilsonian interventionism as favored by the Establishment has costs far exceeding its benefits. A moderate, non-pacifist isolationism, if not accompanied by too much of Trump's trademark bluster and uncertainty, could ultimately reap benefits for the "American" values he seeks to uphold.
And, while the dignified William McKinley would certainly despise Trump's brash and unruly style of leadership, he would find Trump's policies quite appealing. To McKinley, Trump would be preferable to the ideals of the present day GOP Establishment.
Regardless of his roots in Republican tradition, however, Trump's policies would not be optimal in the heavily interconnected international markets of today.
Sincerely,
Martin Hutchinson
| | |
| --- | --- |
| | For 27 years, Martin Hutchinson was an international merchant banker in London, New York, and Zagreb. He ran derivatives platforms for two European banks before serving as director of a Spanish venture capital company, advisor to the Korean company Sunkyong, and chairman of a U.S. modular building company. Learn More >> |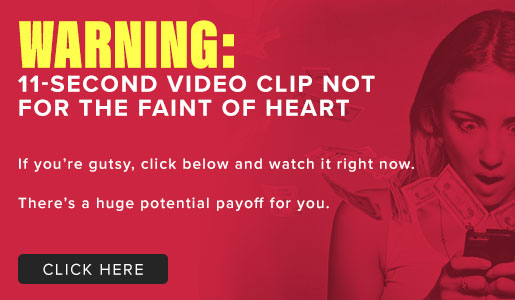 Comments (1)