Yesterday – Wednesday, April 13 – over 36,000 Verizon Communications Inc. (VZ) workers began a strike against the communications company after failing to come to an agreement with the unions that represent wireline operations workers.
This follows a nine-month contractual dispute regarding two workers unions. The New York Times explains that the members of these unions "average $130,000 a year in wages and benefits" and the unions want these earnings "not just sustained but shared with more workers… The company, they point out, is highly profitable and sells services that consumers are clamoring for."
The problem with this logic is that wireline amenities are becoming obsolete as wireless takes over.
Verizon's wireless margins are the highest in the country, and wireless workers are largely non-union, so it simply doesn't make sense to hire more wireline workers and maintain their overall higher pay grade.
According to Independent Analyst Jan Dawson, "At this point [Verizon] is treating wireline as a sort of cash cow rather than something to be invested in heavily, whereas wireless is where the future growth is."
Much Ado About Nothing
As the largest provider of cellular, wireless, and cable service in the country, Verizon customers and investors alike are concerned about how this will affect their lives.
While union workers insist that the strike will impair the company's customer service calls and equipment installation, Verizon has assured its consumers that this won't happen.
Verizon's President of  Wireline Network Operations, Bob Mudge, made a statement after the strike was announced, saying: "Let's make it clear – we are ready for a strike… With any sort of job action or disruption to our business, our primary goal is to ensure our customers can count on the critical communications services that they pay for and we provide. I want them to know that will happen."
Most Verizon users will remain completely unaffected. The company has been preparing for a strike since early 2015. In the past year, it's trained around 10,000 non-union employees to fill in for those who have opted to picket.
Further, the strike will only affect those with Verizon's landline, internet, and television services, which are limited to nine states. While there are 15 million subscribers of such, and these subscribers may indeed face delays due to the strikes, Verizon's primary clientele – cellular and data service users – won't be affected.
Blow for Blow
With little to no detectable change in service, Verizon's stock should see the same minimal change, as the product itself won't suffer any deterioration.
Wall Street Daily Senior Analyst Greg Miller explains that the strike will only affect the company's wireline business – which accounts for less than 30% of its revenue and only 7% of operating income. And these numbers are shrinking all the time as wireless becomes the new norm.
The strike isn't intended to destroy Verizon, but to "help workers get a better contract because a strike brings out newspapers, politicians, and regulators to pressure the company to settle," Greg argues.
The long-term impact to the company will be more reputational than economical. Union workers haven't specified how long they intend to strike, but their most effective picketing will likely happen in front of Verizon wireless stores where they'll garner more public attention.
Terms of Service
Those new jobs that the unions are striking over were supposed to open up as Verizon expanded its Fios network. The fiber optic cable would require extensive installation all over the country, but after fulfilling its initial pledge of serving 18 million homes, the company has stalled on moving forward with making Fios available in cities, where installation would be even more elaborate.
SNL Kagan Media Appraisals Analyst Ian Olgeirson clarifies that "one reason for this reluctance to expand is that the rising price of television programming has put pressure on margins for video, which makes the economics of the entire fiber optics investment less attractive."
The unions on strike have also opened their dispute on a political front based on Verizon neglecting its fiber optic networks. Union leaders have even urged city councils to hold hearings to audit the company.
"The purposes of the strike," explains Rutgers School of Management and Labor Relations Professor Keefe, "are to build public support for the workers and to put pressure on the politicians and the regulators to put pressure on Verizon to settle this thing."
An Uncertain Future
Ultimately, it remains to be seen whether or not Verizon will opt to commit to the growth of Fios and, consequently, to the growth of its wireline work force.
The two issues are inextricably linked because, without the public demand for Fios, the strikers' demands would have little ground to stand on.
Verizon's Chief Administrative Officer, Marc Reed, said in a statement, "Legacy constraints that may have made sense in the Ma Bell era of phone booths and Princess phones don't make sense in today's digital world with high-speed connectivity and dynamic customer demands. Union leaders need to realize that there are real issues that will need to be addressed."
He continued to explain that, "Unfortunately, union leaders have their own agenda rooted in the past and are ignoring today's digital realties. Calling a strike benefits no one, and brings us no closer to resolution."
Whichever route the company chooses to take, however, will have little effect on its consumer base. That is, unless, you're enjoying your Verizon wireline connection with the novelty of a rotary phone.
Good investing,
Sarah Adler
P.S. Verizon has certainly gotten itself into an interesting situation. And only time will tell if and how much current events will affect the share price. In the fast-moving, constantly evolving technology sector, it can be hard to separate fact from fiction, or winners from losers. So let Louis Basenese guide you. In his VentureCap Strategist trading service, he's tracking the trends and companies poised to make the biggest impact on both society and investors. Learn more about how you can profit here.
Wall Street Daily
Managing Editor Sarah Adler is a graduate of New York University and the University of Illinois at Chicago, with her Bachelor's and Master's degrees in English.
Learn More >>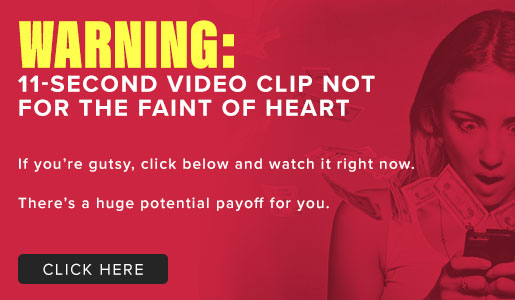 Comments (1)