Hillary Clinton is on the cusp of securing the Democratic nomination from Bernie Sanders, and polls are showing her winning the general election over Republican front runner Donald Trump.
So with at least a 50-50 shot at securing the Presidential nomination, it's worth asking: What would a Clinton presidency look like, from an economic perspective?
The Reach of Regulation

There's one area in which a Clinton presidency would be starkly different from that of a free-market Republican like Ted Cruz: regulation. She's a staunch supporter of regulations for global warming as well as her favored industries – such as clean energy.
While this stance would be a continuation of President Obama's approach (though different from her husband's presidential policies), it would negatively impact the economy.
Most regulatory agencies were founded in the early 1970s, when there was a sharp downturn in U.S. productivity growth. Annual U.S. labor productivity growth declined from an average of 2.9% in 1947-73, to 1.9% in 1973-2010. These rates dropped further to an annual 0.4% since 2010 during an era of extra-aggressive regulation and ultra-low interest rates.
We'll never know the extent of the role that regulatory agencies played in the decline of productivity growth. It's certain though, that in recent years, economic distortion by over-aggressive monetary policies – which often produce misdirected investment – has also played a part in the slowing of productivity growth.
However, if U.S. productivity growth had remained at its 1947-73 level, today we would be no less than 63% richer than we are now.
In other words, gross domestic product (GDP) per capita would be $86,600 instead of $53,300.
An extra $33,300 on everybody's output would certainly eliminate a lot of existential blue-collar angst!
By pursuing the Obama administration's policies of tight regulation and loose money, a Clinton presidency would keep productivity growth inching ahead at that 0.4% annual rate of recent years.
This translates to no pay raises – except for those making windfall profits using political favors.
Taxation Without Representation?

Clinton is also campaigning for increased taxation for the rich.
She wants to close the "carried interest" loophole whereby private equity and hedge fund fees get treated as capital gains. In its place, Clinton seeks to impose the "Buffett Rule," which puts a floor under top income tax rates.
That's likely to adversely impact the high-end real estate market and the charities sector, both of which have benefited greatly from millionaire loophole-shopping.
The Intent of Distribution

Another one of Clinton's presidential plans is to encourage companies to distribute more of their profits to workers by giving them a 15% tax credit for profit-sharing schemes.
At a time of stagnant wages and record profits, this makes sense both politically and economically.
Gaining Congressional Favor

A Clinton presidency would be unlike the Obama era in another respect: She understands the importance of working with Congress, and has the experience and contacts to effectively do so.
While she's unlikely to get the exceptional benefit of a Democratic majority in both the House and the Senate that Obama enjoyed during his first two years in office, Clinton is likely to find a number of areas of bipartisan legislation on which both parties can agree.
Even with a Republican Congress, run by Paul Ryan and Mitch McConnell (if the GOP holds the Senate), Hillary would have an opportunity to get things done.
In particular, after the sterile six-year battle around the introduction of Obamacare, Clinton and Congress would finally be able to pass reforms that will improve its worst abuses and reduce costs.
One such reform would likely include price controls on drug companies. After the Valeant Pharmaceuticals International Inc. (VRX) saga, such measures haven't faced much opposition.
Consequently, drug research and development (R&D) would then move to the start-up sector. Small companies would suffer bankruptcy if the FDA doesn't approve their newest drugs. But they would also enjoy a bonanza sale to a major house if their drugs were approved.
This makes more sense than containing R&D within large companies and cross-subsidizing it with exorbitant drug prices.
Within the Budget

A Clinton presidency would give a further upward impetus to spending on infrastructure projects, education, and clean energy. High-income tax increases, however, are unlikely to fully cover these expenses.
Taking a four-year view of a possible Clinton presidency, I see the budget deficit continuing to moderately widen – unless another recession intervenes, in which case it will soar.
Should Clinton be re-elected in 2020, the return of trillion-dollar deficits and the growth in entitlements will force a reckoning. If she maintains her platform stances, she will certainly meet this incident by imposing higher taxes, probably via a European-style value-added tax.
Overall, a Clinton presidency means a bit more of the same types of change – which isn't especially frightening.
That is, unless you're frightened by the continuation of the current economic malaise, accompanied by moderately higher taxes.
Good investing,
Martin Hutchinson
| | |
| --- | --- |
| | For 27 years, Martin Hutchinson was an international merchant banker in London, New York, and Zagreb. He ran derivatives platforms for two European banks before serving as director of a Spanish venture capital company, advisor to the Korean company Sunkyong, and chairman of a U.S. modular building company. Learn More >> |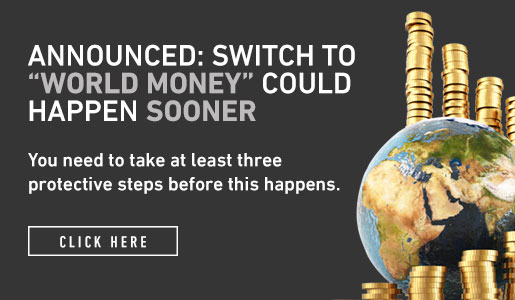 Comments (8)