So much for the Federal Reserve's interest rate promises.
Having raised interest rates in December, the Fed then projected a further four rate hikes in 2016.
Not so much.
The bank now says it will only raise rates twice this year. And on March 16, Chairman Janet Yellen said rates will remain unchanged until April, at the earliest.
Yellen's reasoning? That it would be more beneficial to raise rates quickly in an accelerating economy rather than fall behind the curve.
But can we trust this change of approach?
Just look at Wall Street's celebratory reaction to the news…
Near-zero rates means corporations can continue piling up debt to fund stock buybacks – a practice that Wall Street loves.
So once again, we have the Fed caving in to the interests of Wall Street – even though the data suggested it could have raised rates.
Driven by Data… or by Wall Street?
The Fed says it's data-dependent. But the numbers tell otherwise.
As The Wall Street Journal observed, the unemployment rate is 4.9%, while the core inflation rate is currently at 2.3% – and rising as the U.S. economy continues to grow at a moderate pace.
That data should've prompted the Fed to raise rates, or at least signal that a rise is coming soon.
But instead, it listened to the Wall Street whiners, crying in their Dom Perignon, that January and February were tough months for them.
So we had a flashback to the Bernanke years, as the Fed put off rate rises to someday in the future that never seems to come.
But since the Fed is the world's premier central bank, both its inaction, as well as its actions, have major consequences for the international markets – the ongoing currency wars, in particular.
Fed Fires Another Shot in Currency War… But Has It Backfired?
In scaling back their rate-hiking policy, what Janet Yellen and her fellow bankers have essentially done is fire the latest shot in the world's ongoing "currency war."
If you're unfamiliar, a currency war is a monetary tug-of-war, where the world's central banks try to one-up each other in devaluing their currencies. Why?
By cheapening their currency, they gain a competitive advantage for their respective economies.
So the immediate effect of the Fed's inaction was that the U.S. dollar retreated. In fact, the greenback hit its lowest level in six months.
Now, I'm sure the Fed was aware that a weak dollar would boost commodity prices – it wants inflation.
But it's also well aware of the link this year between oil prices and the stock market.
The only problem? The Fed's non-action more than offset the recent actions of the European Central Bank (ECB) and the Bank of Japan (BoJ) to weaken their currencies. Both the euro and yen soared after Yellen's press conference.
Several Fed governors have tried to ease the perception that the Fed is uber-dovish by saying an interest rate hike is possible in April.
But how many times does the Fed think the market will be fooled by its "all talk, no action" posture?
It's still highly likely that central banks in both Europe and Japan will become even more aggressive in their efforts to weaken their respective currencies.
After all, it's not the first time that ECB Chief, Mario Draghi, has promised that rates wouldn't decline… only to have them do just that.
I expect both Europe and Japan to up the ante later this year and inject more monetary stimulus.
So how does this affect another big player – China?
In recent weeks, China has been able to stabilize – and even strengthen – its yuan currency, despite the Fed's inaction. But the moves from the ECB and BoJ could trigger another round of Chinese currency weakness and possible devaluation.
So the seemingly endless cycle of these currency wars will continue.
Fed Goes Negative?
As I've said before, I firmly believe that the Fed is one and done.
In fact, not only do I believe that the Fed won't raise rates again, I think the bank will actually do a volte-face and lower rates again.
I also still believe that negative interest rates are a real possibility. Indeed, Yellen began talking about their use as far back as 2009.
Plus, former Fed chief Ben Bernanke recently dropped another big hint. In a recent blog post for the Brookings Institution, he said monetary policy "is reaching its limits."
In addressing negative rates, Bernanke said, "It would probably be worthwhile for the Fed to conduct further analysis of this option." He added that negative rates would have "manageable costs."
Another possibility for the Fed is to launch a buying program (a.k.a. quantitative easing) aiming at U.S. corporate bonds, much like the ECB is doing with European corporate bonds.
Any of these actions would help to stabilize the ongoing currency war.
So if the Fed holds fire, where does that leave us?
It leaves us with the U.S. stock market back in overvalued territory – trading at 18 times earnings. (The historical norm is around 16.5 times earnings.)
And ominously – as noted by Financial Times John Authers – that valuation is higher than the market was before the collapse of Lehman Brothers.
Good investing,
Tim Maverick
Tim Maverick boasts decades of experience in the investment world. He spent 20 years at a major brokerage firm - as a trading supervisor and broker working directly with clients.
Learn More >>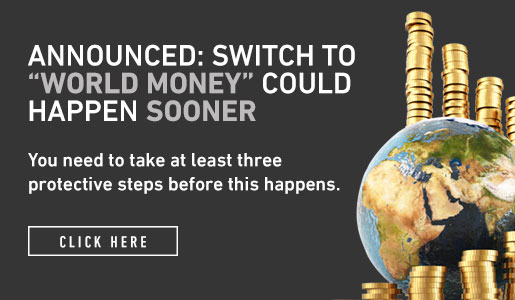 Comments (2)