It's fair to say that the last six months haven't been kind to Chipotle Mexican Grill Inc. (CMG) – not to mention its customers and shareholders.
In fact, a piñata would have fared better than its share price.
Having closed its Cleveland Circle location back in November after over 100 people came down with the food-borne norovirus, the company was forced to close yet another restaurant last week. This time, in Boston, after the virus struck four employees there.
It means that for the first time ever, Chipotle will likely suffer a quarterly earnings loss.
It also means that Chipotle shares trade at a bargain compared to this time last year.
But if you're tempted to try to catch this falling knife, I have one word for you…
Don't!
The downside is greater than you might think.
But you can cash in regardless.
Fast Food… Fast Earnings
Chipotle operates 1,783 fast casual restaurants in five countries around the world.
And it's taken America by storm over the last 10 years, becoming one of the most popular restaurants in the country.
As a result, its shares have soared by 823% since 2006.
However, while the stock might be a bargain compared to a year ago, it still trades at 54.6 times earnings and sports an enterprise multiple of 12.9 – well above the industry average.
Up to now, Chipotle has validated its hefty valuation with strong results.
Since 2011, it's notched 19.6% revenue growth, compared to a measly 2.9% average for its rivals.
That's resulted in outsized earnings growth, too. Over the last five years, earnings per share (EPS) have swelled by 21.7% – almost three times better than its peers.
And forward earnings were expected to soar by 78.1% in 2016, according to analysts polled by Thomson Reuters.
But the virus outbreak has changed everything.
Fajita Flameout
In late 2015, several hundred people got sick from E. coli and norovirus outbreaks traced to Chipotle restaurants across nine states.
While the Centers for Disease Control (CDC) declared the crisis over last month, the original source of the contagion remains a mystery.
In the wake of the incidents, Chipotle made sweeping changes to its food-handling protocols.
But it was too late to prevent a huge dent in the fourth-quarter results.
For the first time in more than five years, Chipotle's quarterly revenue and earnings growth slowed to the single digits.
As analysts slashed their price targets, investors have punished the stock.
From the 52-week high of $758.61 set on August 5, 2015, shares slumped by 37% by the end of 2015.
Now, you might look at the 24% bounce off the January lows and think that Chipotle has turned the corner.
But a closer look at the company's chart reveals considerable weakness on the horizon.
The Downside's in the Details
Since hitting its annual high last August, Chipotle has sunk into a steep downtrend.
In October, the stock dipped below its 20-day, 50-day, and 200-day moving averages (DMAs), and has struggled to regain momentum.
Indeed, throughout the entire fourth quarter of 2015, shares met fierce resistance along the 20-DMA.
The stock hasn't fared much better this year, either.
In January, shares did manage to find soft support along the 20-DMA and overtake the 50-DMA.
But last week, they met resistance around the November 20 low of $535. Following that failed test, the stock fell by 6% over the next three days and again sank below the 20-DMA.
It's to the point now where support at the 20-DMA has now become resistance – and shares could fall another 8% to the 50-DMA.
And if shares fall below the 50-DMA or the downtrend resistance, it could set up a further decline of 10% or more.
Bottom line: Over the long term, Chipotle will bounce back from its virus outbreaks and related illnesses. But gaining consumers' trust again is a major question mark, and the company will inevitably spend the better part of this year convincing people that it's safe to eat there again.
Until then, make friends with the downtrend and profit. It's an aggressive short, but the downside is too juicy to ignore.
On the hunt,
Jonathan Rodriguez
| | |
| --- | --- |
| | Jonathan Rodriguez has helped develop successful products that earned readers triple-digit gains. With a focus in options trading, he has worked alongside the brightest minds in the financial industry to uncover timely and profitable investment opportunities. Learn More >> |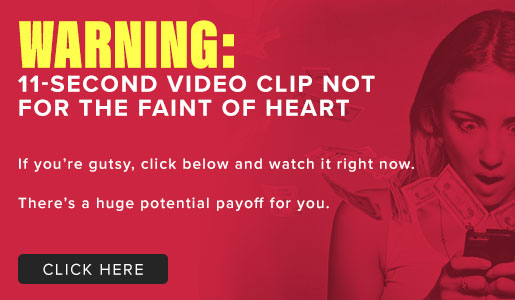 Comments (1)