The United States has a manufacturing problem.
We make more goods than ever before – but the sector's future is in doubt.
There are a few reasons for its relative decline over the past few decades.
The main one is jobs.
Numerous manufacturing jobs have gone overseas, where labor is cheaper. The absolute number of manufacturing jobs in the U.S. dropped significantly from the 1979 peak of 19.5 million, to a low of 11.5 million jobs in 2010.
Some jobs have fallen victim to automation. And as the service economy grows, the relative importance of manufacturing jobs to the economy declines.
But it's not all doom and gloom.
At the same time, output – the value of manufacturing in constant dollars – is higher than it's ever been.
Since those 2010 lows, employment has recovered, with the sector adding nearly a million jobs.
And despite the disappearance of extremely high-paying autoworker and steelworker jobs, wages have increased, too.
In fact, several specialty occupations are so short of workers, employers will happily pay over $100,000 for a capable candidate.
The difficulty now is that the opportunities in the sector are so large, there aren't enough employees to fill them.
And the problem is projected to get worse.
Blue-Collar Opportunities Abound
A study last year by Deloitte for the Manufacturing Institute found that not only is there a current shortage of manufacturing jobs, but between a skill shortage and the replacement of retirees, over two million jobs will go unfilled over the next decade because there aren't enough qualified Americans who want these jobs.
That's two million jobs that will go overseas, or never be created at all, weakening the American economy.
Meantime, millions of Americans are saddling themselves with enormous student loan debt to get degrees that won't help them get these jobs, or will make them feel they're "too educated" for them.
So how is it that labor force participation remains so low, and so many people are complaining about their pay, when so many high-paying jobs are going unfilled?
America's Worrying Skill Gap
It comes down to the skills that American workers need to get these jobs.
A strong back and a good work ethic just aren't enough anymore. Manufacturing jobs now require employees to have the skill to work with a lot of automated equipment.
American students' shortage of science and math skills is well-known, of course. But employers say today's workforce also lacks technology skills, basic problem-solving abilities, and technical training. Math actually comes fourth on their list behind those more basic skills.
As it happens, they're also necessary abilities in the white-collar STEM (science, technology, engineering, and math) fields.
That's about as much of an indictment as you need of the current national drive to "teach to the test," a program brought on by increased standardized testing in the wake of the "No Child Left Behind" program and its successor, "Every Student Succeeds."
Tomorrow's workforce needs skills that are almost exactly the opposite of the skills needed to pass today's standardized tests, whether students get jobs on the factory floor or in the development lab.
But there's a bigger underlying problem…
Most people have no interest in entering manufacturing or similar blue-collar fields.
Socially, they find the prospect demeaning, and there's a perception that factory or field work is dirty, dangerous, and doesn't require the critical thinking skills that executives find in such short supply.
Prospective blue-collar employees also worry about job security in the face of increased automation and the natural cyclicality of industry.
"Blue Collar" Doesn't Necessarily Mean Blue Collar Forever
Fortunately, manufacturers and other blue-collar employers are working to reverse those perceptions, showing potential employees that they can safely earn a decent living making the things that make America work, just as their parents did.
So how are they accomplishing this?
Some employers are holding "manufacturing fairs" around the country, and through non-profit organizations like the Mike Rowe Works Foundation.
They're also working with schools to teach students the skills necessary for a modern blue-collar job. These same skills will also be useful throughout their everyday lives.
But there's one important thing they're not doing yet.
Reading the cautionary Deloitte report, a serious divide still exists between "worker" and "executive."
This is arguably a snapshot of the U.S. workforce in general at the moment – a clash between the "haves" and "have-nots" and a wide discrepancy between regular workers, managers, and executives.
If employers truly want to hire more than just "workers" – i.e., those with critical thinking skills and able to bring more to the job than just grunt work – the message genuinely needs to shift from mere "worker filling a need" to "worker with potential to move up the chain."
And they'll have to be willing to provide the education and training necessary for workers to make that transition from blue collar to white collar.
This is by no means impossible.
At The Home Depot Inc. (HD), for example, 79% of store managers – a position that pays six figures in much of the country – started as hourly employees. Sometimes, they even started as part-timers.
For America's manufacturing sector, a change in fortunes starts with changing perceptions and changing the culture.
To living and investing in the future,
Greg Miller
| | |
| --- | --- |
| | Greg Miller has spent over 20 years in the financial industry, working up from analyst, to portfolio manager, and eventually to an institutional investor, where he managed over $400-million worth of assets in mutual funds and private accounts. Learn More >> |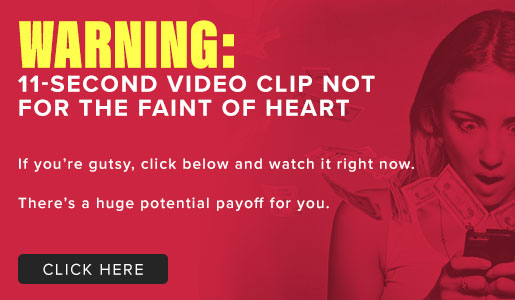 Comments (4)