When it comes to nationalism, Donald Trump is not alone.
All over Europe, parties like Marine Le Pen's National Front in France are setting records for nationalist support. Meanwhile Poland and Hungary are already ruled by nationalist governments.
These nationalist movements have a lot in common. In particular, they object to a set of policies that have been imposed on a global basis by the center-left forces who have dominated politics for the last 20 years.
They also object to the decline in living standards brought about by globalization – a product of free trade that's been exacerbated by ultra-low interest rates and excess regulation.
Another issue is the increase in immigration flows in recent years, which also tends to depress living standards. Finally, nationalists object to the erosion of traditional cultural values that have come with globalization and homogenization.
Now, there's considerable justice in the nationalist criticism of current policies. Modern telecoms have made global supply chains easier, which has led rich countries to outsource production to poorer ones.
Yet nationalism, too, carries severe economic and political dangers.
Protectionist Problems
For one thing, it can shade into more unattractive political movements. The rise of neo-Nazis in this week's Slovakian election, for instance, owes much to nationalist forces, and is disquieting to say the least.
Additionally, one of the driving forces of nationalism is protectionism. Yet global prosperity depends crucially on the free flow of trade. When that was cut off in the 1930s by several countries raising tariffs at once, the result was the Great Depression.
All the way back in 1817, David Ricardo formulated the Doctrine of Comparative Advantage, which stated that global economic efficiency was maximized when goods were manufactured where it was cheapest to do so, taking into account labor, raw material, energy, and capital costs.
But protectionism pushes the world economy further from its Ricardian optimum, making us all poorer.
Once a major country starts imposing tariffs on its trading partners, the trend quickly becomes global. That's why we have global trading agreements and the World Trade Organization – to stop this from happening.
In general, I hate international bureaucracies and believe they do more harm than good. But in the area of trade, the appeal of protectionism to electorates that don't fully grasp economics is just too strong.
Now, the WTO isn't hugely useful in removing existing barriers to world trade, but it at least fights a useful battle against the imposition of new ones.
A nationalist president like Donald Trump and nationalist governments in Europe will hate the World Trade Organization, but in this area the WTO is right and the nationalist politicians are wrong. If they manage to defeat the WTO, we'll all suffer badly.
Time to Take Care of Our Own
The rise of nationalism is likely to continue, as the economic conditions and poor policies fueling it aren't going away. On balance, that's a pity.
We've seen in country after country that nationalists tend to replace free-market parties who pursue the economic policies that work best, even if they're misguided on other issues.
To the extent that nationalists upend economic policy, they'll make the world poorer. That will in turn make for more distressed voters and more extreme nationalists. At some point, we run the risk of the world descending into war, as it did in 1939.
The solution is for non-nationalist, non-socialist parties to take better care of their voters.
This means not caving to fashionable globalists on the subject of immigration. It also means keeping budgets close to balance, so that the electorate doesn't get accustomed to masses of "free stuff" at the expense of future generations.
It also means avoiding new and expensive regulations in the name of long-distance and uncertain chimeras like "climate change," And means keeping interest rates well above the inflation rate – so that local savers benefit and small businesses have ready access to capital from small-scale local capital pools.
Finally, sensible governments will act quickly to quell stock market and real estate bubbles – they always end in crashes. And if they're allowed to go on too long – as the London housing bubble has – it becomes impossible for younger people to lead a normal life.
As spectators, we can welcome the successes of nationalist parties against the stultifying orthodoxies of cheap money, massive budget deficits, free immigration, and political correctness.  But let's not get too enthusiastic. If nationalist policies are put into effect, they'd make matters even worse.
Good investing,
Martin Hutchinson
| | |
| --- | --- |
| | For 27 years, Martin Hutchinson was an international merchant banker in London, New York, and Zagreb. He ran derivatives platforms for two European banks before serving as director of a Spanish venture capital company, advisor to the Korean company Sunkyong, and chairman of a U.S. modular building company. Learn More >> |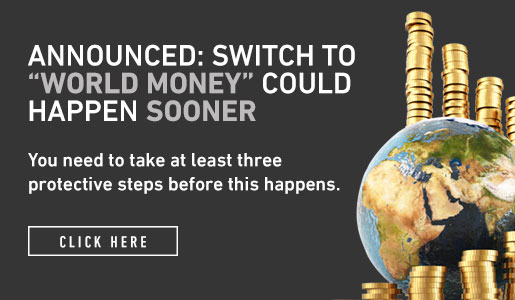 Comments (14)