My inbox is overflowing with countless gold offers and recommendations every morning.
But this is what happens during a rebound in gold prices amidst global uncertainty…
And, with the gold rally capturing the financial media's attention, many investors are missing even better precious metals opportunities.
Rare and strategic metals offer some great value price entry points. Given their scarcity and importance in technology, they're poised to take off.
In addition, these metals offer investors a great hedge on potential confrontation in the South China Sea and China, using export quotas and embargos to keep rivals in check. And, not all that long ago, prices for some of these so-called metals jumped 600% in three weeks.
Today, I'd like to bang the table on platinum – an overlooked precious metal that's at the top of the precious metal pyramid.
Not only is it the rarest of precious metals – much more scarce than gold – platinum also has significant applications in industry. Its remarkable resistance to corrosion and heat makes it ideal for catalytic converters and certain laboratory equipment.
South Africa accounts for about 78% of global production – which usually doesn't exceed 200 tons per year. (Platinum is a by-product of copper and nickel mining.)
More often than not, platinum trades at a substantial premium to gold, but these days it trades at almost $265 less than – or at a 22% discount to – gold. And this is after a recent rally from $920 an ounce, to $985 an ounce, over just the last three weeks.
Why?
The market has brought platinum prices back down, along with more common metals and, surprisingly, with overall commodities – all because of its industrial uses.
In addition, platinum prices slid to a six-year low in the wake of the Volkswagen scandal, which rattled markets since the firm dominates in the diesel auto segment. To put things in perspective, platinum traded at over $1,800 an ounce as recently as 2011.
Time to Upgrade to Platinum Class
The historically large discount between platinum and gold prices has led to an emerging uptrend in platinum prices. The time to jump on this promising trend is now, before the gap closes.
Let me leave you with a couple of options to take advantage of this opportunity.
The most conservative option is going with the ETFS Physical Platinum Shares (PPLT). While this ETF, launched in 2010, is down 22% over the last year, it has rallied 15.6% on increased volume over the last three months.
While it tracks the Platinum Bullion Index, it's important to note that it does so by physically holding the the metal. Right now it has $434 million worth of bullion. This eliminates the company and industry risk that goes along with investing in your typical mining company ETF.
As usual, one can do better with a more daring "rifle" approach by picking a specific platinum mining stock.
For an individual platinum mining stock, I've been recommending Stillwater Mining Company (SWC) to my members, which is based in Billings, Montana.
Founded in 1992, Stillwater is the largest producer of platinum outside of Russia or South Africa with mines primarily in Montana, but also has some mining operations in Canada and Argentina.
The company has taken aggressive measures to cut costs during the downturn. But, margins and profitability will improve as prices climb back to normal. Stillwater also produces nickel, copper, and gold, and produces some dependable cash flow from recycling auto catalysts.
Stillwater has surged 46% over the last month, so I would just nibble at these prices, buying on any dips in the overall market. The takeaway here is to look beyond the headlines to unearth even better opportunities missed by the masses.
Good investing,
Carl Delfeld
Carl Delfeld is a Managing Partner with Chartwell Partners and the Publisher of the Asia Tactical Portfolio. He was a diplomat, Republican strategist, investment banker, venture capitalist, U.S. Treasury consultant, and
Forbes Asia
columnist.
Learn More >>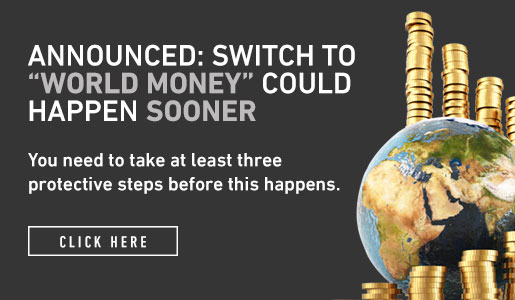 Comments (1)