Last week, I introduced you to a trader's best friend, the simple moving average (SMA).
As any seasoned technical analyst will tell you, the trend is your friend – and there's no easier tool for confirming trends than the SMA.
A stock is always trending in one of three directions: up, down, or sideways.
If a stock makes higher highs and higher lows over time, it's trending upward. Conversely, if a stock makes lower lows and lower highs, it's trending downward.
Finally, a sideways trend is the lack of a trend in either direction.
Moving averages help reduce a stock's "noise" by smoothing out price action. They also help traders forecast future stock movements using historical trends.
The Three Amigos
Three of the most popular moving averages are the 20-, 50-, and 200-day moving averages.
As you know, there are five trading days in a week, and there are typically four trading weeks in a month. Thus, the 20-day moving average (DMA) represents one trading month's worth of action. It's a very popular gauge of a stock's short-term trend.
The average is fast enough to pick up near-term reversals, but it's not so sensitive that it picks up daily spikes in shares.
When a stock trends downward, traders often look for the 20-DMA to swing to the upside and shares to break above the average for confirmation of a bullish reversal.
Conversely, when an up-trending stock breaks below a down-trending 20-day, this is often the first sign of trouble.
The 50-DMA covers about two and a half trading months of action. This average – just shy of a full quarter – represents a stock's "intermediate" trend. It's even less sensitive to daily price action, so it can confirm a sustained up or down trend. This average also acts as a major source of support and resistance.
In an uptrend, traders often buy when shares dip to the 50-day. In a downtrend, short sellers also tend to open positions when a stock breaks or bounces off a down-trending 50-DMA.
Finally, the 200-day moving average represents the long-term daily trend and covers almost a full trading year of price action. As you can imagine, this is the least sensitive moving average, and many traders look at it as the last line of defense in a stock's uptrend.
For instance, if a stock breaks down below the 20- or 50-DMA but maintains support along its 200-DMA, it's a safer bet that upside will prevail in the near term.
On the other hand, a break below the 200-day is great for the bears. In a downtrend, you often see fierce resistance at the 200-DMA as shares try to break out.
Signs of the Cross
By themselves, each of these moving averages tells you something important – and different – about a stock's trend. But when you combine them, things get really interesting.
You may have heard the terms "golden cross" or "death cross" to describe a stock's trading action.
A golden cross occurs when a stock's 50-DMA breaks above its 200-DMA. A death cross is the opposite – a break of the 50-DMA below its 200-DMA.
While it's not always the case, a golden cross is commonly known as a bullish signal and a death cross is widely regarded as a bearish signal.
Best of all, you can quickly chart these moving averages for free on several different sites around the web. I'm a fan of StockCharts for quick and dirty technical charts, but Yahoo! Finance and Google Finance are great for charting as well.
No matter which moving averages you use or how you chart them, they can put you on the right side of a stock's trend.
On the hunt,
Jonathan Rodriguez
| | |
| --- | --- |
| | Jonathan Rodriguez has helped develop successful products that earned readers triple-digit gains. With a focus in options trading, he has worked alongside the brightest minds in the financial industry to uncover timely and profitable investment opportunities. Learn More >> |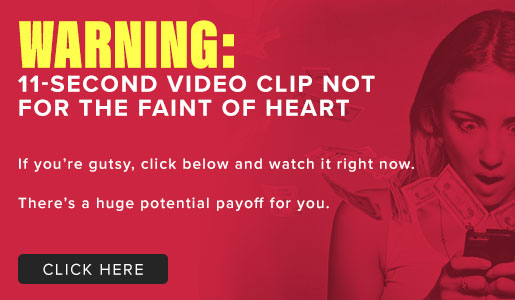 Comments (1)