Donald Trump won 7 out of 11 contests on Super Tuesday, and it's likely he'll gain the Republican nomination. After that, he has a decent shot in November's election.
I've been thinking about what a President Trump might do, but it's already apparent that, as an outsider with no base of party support, he'll be exceptionally vulnerable to an impeachment process.
Therefore, he'll have to make his most critical decision before he takes office – choosing a vice president.
Will History Repeat Itself?
To say a President Trump, still eight months from possible election, is vulnerable to impeachment may seem extreme – but the history of presidential impeachments shows that concern is justified.
President Andrew Johnson was impeached, and he barely avoided conviction in 1868. President Bill Clinton was impeached (barely), but came nowhere near conviction in 1998-99. And President Richard Nixon resigned in 1974 before a House Judiciary Committee report that recommended impeachment could be considered by the full House.
Thus, 7% of the 44 presidents were impeached or resigned to avoid impeachment. So it's not that rare.
And Trump shares many characteristics with the impeached presidents.
Like Nixon, he tends to play outside the accepted rules of the game. Like Johnson, he has no established party base. Johnson was picked as Abraham Lincoln's Vice President from the opposite party, and the majority Radical Republicans in the Senate hated him.
Like Clinton, Trump has, or at least had, a colorful private life. (A sex scandal is probably unlikely grounds for impeaching a President Trump, but there could well be some financial peccadilloes discovered after his election.)
Most important, Trump tends to "shoot from the hip" in both his outrageous statements and, if he follows through, in his actions. He says and will probably do things that bend accepted Constitutional norms and will produce a storm of opposition.
During his first year in office, the goodwill of his election would likely protect him. But if he became unpopular or saw some of his more extreme initiatives fail miserably, the calls for impeachment could escalate very quickly indeed.
Once that happened, Trump would have no guarantee of either a majority of the House or a blocking third of the Senate to prevent his conviction. His lack of relationships with Republican leaders would doom him.
This isn't necessarily to claim that Trump would be a bad president; some of his policy ideas have considerable appeal, as does his personality, in certain respects.
However, because of his style, his bombast, and his lack of institutional connections, he would be a uniquely vulnerable president.
The Future Vice President Is…
For presidents facing impeachment, the vice president, who would take over if the president was convicted, is a uniquely important figure.
Nixon was to some extent protected from impeachment by a general dislike of Vice President Spiro Agnew.
However, after Agnew was forced to resign in October 1973 because of a corruption case in his native Maryland, Nixon was compelled to nominate the popular Gerald Ford, well-known to Congress as House Minority Leader.
Once that was done, Nixon was vulnerable.
Johnson, having succeeded to the Presidency after Lincoln's assassination, had no vice president and would therefore be succeeded by the President Pro Tempore of the Senate, Benjamin Wade.
Wade was one of the leaders of the Radical Republicans and a key figure in his impeachment.  But moderate Republicans, disliking Wade, accordingly refused to support Johnson's conviction.
In the Clinton case, Vice President Al Gore was likely to run for President in 2000, which deterred the Republicans from convicting Clinton since it was thought Gore would be easier to defeat if he wasn't already in office.
Trump, therefore, should choose a Vice President who isn't too appealing to the lawmakers who might have to vote on impeachment and conviction.
Governor Chris Christie, who has come out in his support, wouldn't be a good choice. He's liked and trusted by many on Capitol Hill and would be altogether too plausible a potential president.
The popular Senator Marco Rubio would be even worse in this respect.
Conversely, Senator Ted Cruz, allegedly disliked by his Senate colleagues, would be a much safer choice, as would a policy maverick like Rand Paul or someone like Dr. Ben Carson, whom the Senate doesn't know or trust.
At the end of the day, a successful impeachment and conviction of a sitting president would be very damaging to the United States, economically, politically, and diplomatically.
Therefore, the impeachment-vulnerable Trump must choose his vice president wisely and, once in office, follow a relatively sober path in domestic and foreign policy.
Good investing,
Martin Hutchinson
| | |
| --- | --- |
| | For 27 years, Martin Hutchinson was an international merchant banker in London, New York, and Zagreb. He ran derivatives platforms for two European banks before serving as director of a Spanish venture capital company, advisor to the Korean company Sunkyong, and chairman of a U.S. modular building company. Learn More >> |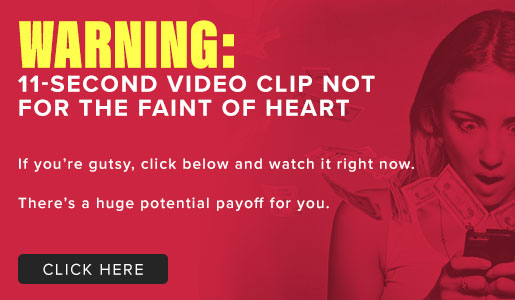 Comments (36)