The precious metals mining industry pays minimal dividends at best. Of course, this is reasonable given its cyclical nature and horrendous recent cash flow.
It also means income investors haven't benefited from the recent increase in the prices of gold mine shares, which were buoyed by an 18% rise in gold prices.
(For those who bought in 2011, however, it still feels like the bounce of a very dead cat.)
Luckily, there's another way to play the trend for anyone who thinks the gold price recovery will continue: mining company bonds.
Now, there's no such thing as a safe mining stock or bond. Some are quite solid, but others are very junky. Their value depends on the price of the commodity being mined, and that can vary.
For example, Vale S.A. (VALE), the Brazilian giant sitting on the world's largest iron ore reserves, looked like a wonderful investment a few years ago. Since 2011, though, it lost 90% of its value thanks to the slowdown in China's economy, which caused iron ore prices to crater.
Bonds appear safer, but a downturn that goes deep enough and lasts long enough will exhaust the cash flow of even the most conservative miner.
The only ones that don't go bust are those that pile up a mountain of cash in the good years and can resist the temptation to make expensive acquisitions when resource prices decline (which, management being management, most of them can't).
Thus, if you want safety, you'd do much better in the world of solid consumer staples companies with brand names and positions that are more or less invulnerable, except over the very long term.
Still, you get what you pay for, and the magical world of mining offers yields far above the stodgy 3-4% available from the best consumer staples companies, all without going too far out on the risk curve.
Plus, there's an additional attraction to mining company bonds: the possibility of capital gain.
As resource prices rise and companies report improved results, the perceived safety of the bonds rises, causing yields to fall and prices to rise and giving you a nice capital gain. In the most speculative cases, that capital gain can be very large indeed.
Bonds That Will Test Your "Metal"
Starting at the safe end of the spectrum, I suggest the bonds of Hecla Mining Co. (HL), a long-established silver and gold miner in the United States and Canada.
Hecla had $521 million in debt, $1.3 billion in equity, and $155 million in cash at December 31, 2015, while its operations ran at a modest loss in 2015's low price environment.
HL's 6.875% unsecured bonds due May 2021, rated B2 by Moody's, were recently trading at 77.5, to give a running yield of 8.9% and a yield to maturity of 13%.
That's a lot of return for not much risk, though silver prices, the majority of Hecla's output, haven't bounced as much as gold prices yet.
A bit further out on the risk scale is Freeport-McMoRan Inc. (FCX), a gigantic copper and gold miner that made an incredibly foolish oil and gas acquisition at the top of the market in 2013.
In 2015, FCX declared a loss of $12.2 billion, which is a bit off-putting until you see that $13.1 billion of that was an impairment write-down of the oil and gas properties forced by the idiot auditors. (When I was a lad, those write-downs were NOT taken through the income statement – it completely distorts the picture.)
Post-write-down, FCX has debt of $20.4 billion, tangible equity of $12 billion, and $224 million in cash.
Of its debts, I like the 3.1% due March 2020 at around 58, rated B1 by Moody's. It has a running yield of only 5.3% but a yield to maturity of 18.2% and lots of room for a price uplift as credit quality improves.
Finally, for a really hairy bond investment, there's Thompson Creek Metals Company Inc. (TCPTF). Thompson Creek was originally a molybdenum producer that decided to diversify into the Mount Milligan copper and gold mine in British Columbia.
Good thing it did, too, because molybdenum prices are now around $5.50 per pound, half the level at which either of its closed molybdenum mines make money.
Unfortunately, TCPTF took on $900 million in debt to construct Mount Milligan, and the market doesn't think it will survive – the share price is down from $12 in 2011 to $0.31 today – though that represents a nice bounce from $0.12 on January 1!
TCPTF has $884 million of debt, $575 million in tangible equity, and $176 million in cash – it made money in the fourth quarter of 2015, in spite of low prices, as mining output ramped up to target.
Its problem is $315 million of secured debt due December 2017, followed by $350 million of unsecured debt due in June 2018 and another $185 million due in May 2019. Yes, I agree it was an eccentric financing decision to have ALL the debt shortish-term and maturing within 18 months!
Don't waste your time with the secured debt, which is trading at 82. It has first rights in liquidation, but that's a boring downside perspective.
You'll make the real money here if gold hits $1,400 and copper hits $3 (up from $2.15) in the next year – and if the damn investment banks Thompson Creek are talking to haven't redone the balance sheet in some rip-off fashion before then.
I say shoot for the moon. The 2018s are standing at 13.8 currently, with a running yield of 53%(!) and a yield to maturity of well over 200%. You'll almost certainly not make quite that, but there's some real upside potential here.
Bottom line: Mining company bonds aren't for the faint-hearted. But for an income investor, they are a very interesting way to play precious metals.
Good investing,
Martin Hutchinson
| | |
| --- | --- |
| | For 27 years, Martin Hutchinson was an international merchant banker in London, New York, and Zagreb. He ran derivatives platforms for two European banks before serving as director of a Spanish venture capital company, advisor to the Korean company Sunkyong, and chairman of a U.S. modular building company. Learn More >> |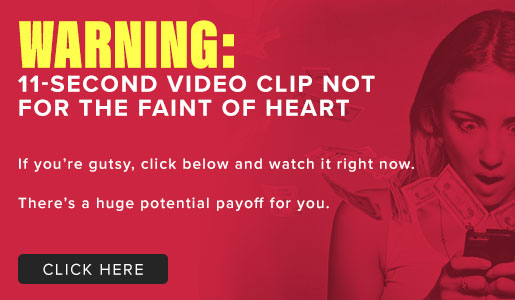 Comments (2)