Judge Antonin Scalia's death on February 13 has brought the Supreme Court into the national spotlight.
President Obama wants to put a new justice on the Court before he leaves office, locking in a solid 5-4 liberal majority.
On the other hand, Republicans want to prevent this, believing they have a good chance of winning the presidential election in November, thereby putting the choice in their hands.
The stakes might seem high – but in reality, one more liberal Justice on the Court won't make much of a difference.
The Confirmation Process
In a normal confirmation process, President Obama would take about two months to nominate a successor to Scalia, because of the necessity for FBI clearance, among other things.
The Senate Judiciary Committee would then take three to four months to vet the new justice, holding hearings towards the end of that period. Then there would be the final Senate vote.
That timeline takes us to about September, so the most effective course of action would be to hold the hearings shortly before the Senate adjourns, and then hold the final vote immediately after the presidential election.
That way, President Obama would get to choose if the Democrat candidate wins in November. And if the Republican candidate wins, Obama's choice would prevail only if he chose a reliably middle-of-the-road nominee.
The Consequences
Even if a 5-4 liberal majority were established by this pick (or by another pick in a 2017-21 Democrat presidency), it wouldn't result in the automatic enactment of the liberal wish list.
Why? Two reasons:
In order for the Supreme Court to pronounce on an issue, the Court has to be presented with a suitable case. And that process can take years.
The position of a fifth "swing" justice is very attractive in terms of power and public attention. It's almost inevitable that one of the five liberal Justices will come to occupy it, which will ensure the liberals don't prevail in every case.
Justice Sandra Day O'Connor (Justice, 1981-2005) and, since her retirement, Justice Anthony Kennedy (1988- ), both appointed by President Reagan, performed the "swing justice" function even though they were thought to be reliably conservative.
The Court previously had a reliable liberal majority from Earl Warren's (1953-69) appointment as Chief Justice until about 1975. And despite the majority, there were many 5-4 decisions, with Justice Felix Frankfurter (1939-62), until his retirement, and William Brennan (1956-90) or Hugo Black (1937-71) thereafter acting as the "swing justice."
After 1975, Brennan was a reliable member of the liberal bloc, even the leader of it. But in the more liberal Court of the late Earl Warren and early Warren Burger (Chief Justice, 1969-86) years, he was the swing vote, being in the ideological middle.
The four current liberal justices – Ruth Bader Ginsburg (1993- ), Stephen Breyer (1994- ), Sonia Sotomayor (2009- ), and Elena Kagan (2010- ) – have all voted as a bloc in several cases.
But none of them have had the opportunity to become a "swing" justice. Although, Breyer did vote with the majority in Bush v. Gore, which decided the 2000 election, in order to prevent such a contentious decision from being taken on a party-line vote.
Even if there were five liberal justices, it's inevitable that one would find the arguments in some cases closely balanced and side with their conservative colleagues, thus acting as the swing vote.
While the court would shift in a liberal direction, it wouldn't shift very far.
In any given case, the Court's position would be that of the least liberal of liberals, having previously been that of the least conservative of conservatives.
There's also the fact that the Court has traditionally tried to take decisions as narrowly as possible. And with only one new liberal justice, that trend would probably continue.
Those fearing (or hoping, depending on your stance) that the Second Amendment might be removed have nothing to really worry about. A more liberal Court would most likely restrict Second Amendment rights, not eliminate them.
Similarly, the left is unlikely to overturn the 2010 decision in Citizens United v. FEC, opening up election financing, even though three of the current four liberal Justices dissented from that opinion. A well-chosen, well-argued case would probably further restriction election financing, nothing more.
Other recent 5-4 decisions, for example, on Obamacare and gay marriage, went the liberals' way, as Kennedy or Chief Justice John Roberts (2005- ) voted with the liberals. So only a small subset of decisions, such as the currently pending "Hobby Lobby" case on religious rights and contraception, would be swung by a single new liberal justice.
Of course, if the country continues to elect liberal democrat presidents, they'll generally appoint liberal Justices, and the Court will steadily move further left.
And on particular issues a great justice like Antonin Scalia may, by brilliant argument, produce an unexpected result. But the election of one new justice, while important, is not earth-shattering. The Court's overall positions will change only modestly as a result.
Good investing,
Martin Hutchinson
| | |
| --- | --- |
| | For 27 years, Martin Hutchinson was an international merchant banker in London, New York, and Zagreb. He ran derivatives platforms for two European banks before serving as director of a Spanish venture capital company, advisor to the Korean company Sunkyong, and chairman of a U.S. modular building company. Learn More >> |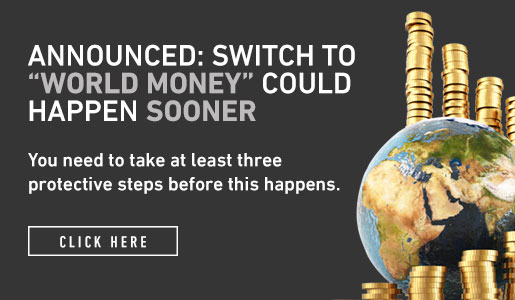 Comments (2)