To date, 2016 is a year where the reversion to the mean trade is strong. This means Wall Street favorites have been losers and unloved assets like gold have been winners.
In fact, gold is having its best start to a year since 1980. The precious metal is up 15% so far this year.
That movement has enticed investors who usually wouldn't be interested in gold to invest in it.
Recently, billionaire Mark Cuban told CNBC that the markets have left him "confused" this year. That led him to buy call options on gold, to benefit from investors' flight into the safe haven.
So why exactly has gold soared in early 2016?
Central Banks Go Negative
One reason is simply because investors usually turn to gold in times of financial market turbulence.
Another factor is the slight weakening of the U.S. dollar.
But the biggest reason by far is the actions of central banks.
Perceptions of interest rate increases by our Federal Reserve have changed from four increases in 2016 to none. Many observers, including myself, think the Fed will reverse course and once again lower rates.
Perhaps even more important than what the Fed may or may not do is what the Bank of Japan, European Central Bank, and other European central banks have already done.
All have pushed interest rates into negative territory.
Many think this means central banks are running out of ideas and "ammunition." John Hathaway of the Tocqueville Gold Fund told the Financial Times, "What's going to sustain it [gold] is a loss of confidence in central banking, which is just starting."
I cannot emphasize enough to readers that negative interest rates are the biggest development in the financial markets in many decades. And that development is largely responsible for the "confusion" among market participants that Mark Cuban was talking about.
And Gold Glitters
There's no confusion, however, among those bullish on gold. They point to the currency debasement caused by negative rates.
But what's most important is this – a world in which $7 trillion worth of bonds now trade with a negative yield is ideal for gold to shine.
One of the biggest negatives the anti-gold crowd always pointed out was the fact that gold pays no interest or dividend.
That's still true. But a yield of zero looks great in comparison to those negative yields.
Even Wall Street bank JPMorgan Chase & Co. (JPM) says that "the move from a perceived 'low and rising' real interest rate environment to a 'low and falling' scenario would be supportive for gold."
Let's not forget too that the fundamentals are supportive for gold.
The gold mining industry has already been hit hard. So, unlike with other commodities, the cutbacks in production have happened and are still happening. 2015 recorded the slowest annual growth in gold output since 2008 and the first quarterly actual decline in production.
Thomson Reuters GFMS forecast that output from gold mines will actually decline for the full year of 2016. That will end a seven-year period of rising production.
The CEO of gold miner Polymetal, Vitaly Nesis, said to the Financial Times, "I think [gold] supply will drop by 15 to 20 percent over the next three to four years."
Smart Money and Gold Investments
In this bullish environment, how high can gold go this year?
I think Jeff Gundlach, the head of the big bond house DoubleLine Capital, is probably right. For those readers unfamiliar with Gundlach, he's considered to be the current "king of bonds." Gundlach correctly forecast the oil price crash and the junk bond turmoil.
Now Gundlach thinks gold has bottomed. He thinks it could hit $1,400 an ounce this year. That's a nice jump from around $1,060 an ounce, which is where gold started 2016.
If Gundlach is right and gold is going to $1,400, how can investors play it?
If you're looking to play gold for short-term moves, please check out my colleague Jonathan Rodriquez.
Longer-term, I like two stocks – Franco-Nevada Corp. (FNV) and Randgold Resources Ltd. (GOLD).
Franco-Nevada is the premier gold royalty and streaming company. It lends money upfront to mining companies in exchange for a percentage of their future gold revenues. It's a low-risk way to play gold.
Next is Randgold, which is focused on African gold mines. But what I like is that it has basically no debt. That will allow it the financial flexibility to pick up top-notch assets from forced sellers.
I like gold bullion and coins, too. But I'm not a fan of ETFs like the SPDR Gold Shares (GLD).
I have strong doubts on whether the gold is actually there, or has been lent out. In other words, for every ounce of gold held, there may be a number of claimants.
So avoid the ETFs and stick with actual gold or gold shares.
Good investing,
Tim Maverick
Tim Maverick boasts decades of experience in the investment world. He spent 20 years at a major brokerage firm - as a trading supervisor and broker working directly with clients.
Learn More >>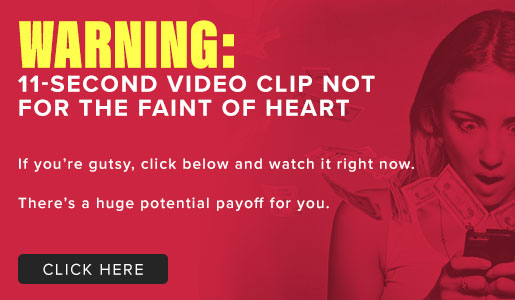 Comments (1)