Income investors worried about the direction of U.S. stocks may want to take a peek north of the border.
Overall, Canada is a highly stable economy with a better track record than the United States in recent years. Indeed, Canada's political and economic risks seem modest, especially if you've been watching the U.S. primaries.
Currently, the S&P/TSE Composite Index is down 23% from its high and is trading at a trailing price-to-earnings (P/E) ratio of 17 times, compared to the S&P 500 Index's 21 times. On top of that, the Canadian economy should benefit from the recent recovery in minerals prices.
Thus, now is a good time to explore a few Canadian companies that might make sense for U.S. dividend investors.
Diversification – Without the Risk
Since the financial crisis, Canada has generally pursued more sound policies than the United States – and it has suffered less as a result.
One reason is that Canadian banks undertook only moderate amounts of big-ticket investment banking and were better regulated than U.S. banks. Canadian budget policy was also less profligate, with the budget often close to balance.
Some of that better policy resulted from the conservative government of Stephen Harper and his finance minister Jim Flaherty. Interest rates were low, but they never dropped to zero. The Canadian CORRA short-term rate is currently just above 0.5%.
The bad news is that Harper lost the election last September. He was replaced by Justin Trudeau and his liberal government, which is committed to the usual Keynesian expansion and wasteful spending.
During the election, Trudeau promised to keep the resulting budget deficits below C$10 billion, but the projected deficit for the year starting April 1 is C$18.4 billion – and that's before new "stimulus," which is set to be announced on March 22.
To be fair, the decline in oil prices has hit Canada's budget receipts, so it's not all Trudeau's fault. Still, Canadian budget deficits need to be watched closely, even if the public debt (around 90% of GDP) is lower than the U.S. figure.
Ultimately, Canada will probably run excessive budget deficits over the next few years, though any recovery in resource prices would cause its economy to rebound. Thus, Canadian income stocks give U.S. income investors the benefits of diversification without a lot of risk.
Bank on It
It's worth noting that dividend withholding tax can be a problem for income investors buying foreign stocks, and Canada does impose a withholding tax of 15% (which can be offset against U.S. tax).
However, Canada also has a provision in its tax treaty with the U.S. that exempts dividends in a U.S. IRA or 401(k) from Canadian withholding tax. In those accounts, Canadian dividends are essentially treated just like U.S. dividends.
Finally, most companies pay dividends in Canadian dollars, but your broker will normally exchange these automatically for U.S. currency.
Now, let's take a look at three Canadian companies with juicy yields that don't have the "eating the seed corn" risks of many high-yielding U.S. companies.
Potash Corporation of Saskatchewan Inc. (POT) is the world's largest producer of potash fertilizer. It operates in three segments: potash, nitrogen and phosphate, and land holdings. The latter involves 775,000 acres in Saskatchewan and 58,000 in New Brunswick. POT also invests in potash producers in Jordan and Chile.
Potash's 2015 earnings totaled C$1.52 per share and 2016 guidance was $0.90 to $1.20 per share, based on currently depressed potash prices. The company recently reduced its quarterly dividend to U.S. $0.25 per share to preserve its credit rating.
However, even at this lower dividend rate, it yields 6.2% and is trading at 12.4 times 4-traders' estimate of 2017 earnings.
I also like the potash business because the increasing world population places continual pressure on food production, and thus encourages fertilizer usage.
Inter Pipeline Limited (IPPLF) is a midstream company carrying out petroleum transportation, natural gas liquids extraction, and natural gas storage businesses in Canada and Europe.
Inter reported 2015 net income of C$427 million, up 28% on the previous year, or C$1.28 per share. Obviously, it hasn't been adversely affected by the decline in oil prices.
The company pays a monthly dividend of C$0.13 per share, which isn't quite covered by earnings but is amply covered by cash flow. Yielding 6.7%, it offers an excellent combination of attractive yield and good security.
Finally, it's trading at 16 times 4-traders' estimate of 2016 earnings.
National Bank of Canada (NTIOF) is the sixth-largest bank in Canada, with operations focused primarily on the provinces of Quebec and New Brunswick.
In the first quarter to January 31 (it has an October year-end) the bank reported net income of C$261 million, or C$427 million excluding a write-off of disposed businesses.
The bank pays a quarterly dividend of C$0.54 and is yielding 5.5%. It's also trading at a very reasonable 8.3 times 4-traders' estimate of earnings in the year to October 2016.
I strongly believe that medium-sized banks are the sector's sweet spot – large enough to be efficient and have modern IT but below the largest behemoths that get tempted into risky investment banking.
With the Canadian dollar bargain-priced versus the U.S. dollar right now, it looks a good time for income investors to make some purchases north of the border.
Good investing,
Martin Hutchinson
| | |
| --- | --- |
| | For 27 years, Martin Hutchinson was an international merchant banker in London, New York, and Zagreb. He ran derivatives platforms for two European banks before serving as director of a Spanish venture capital company, advisor to the Korean company Sunkyong, and chairman of a U.S. modular building company. Learn More >> |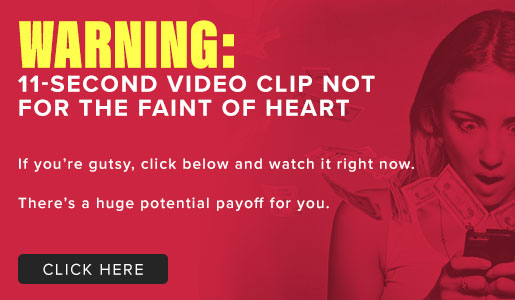 Comments (3)