For thousands of years, cultures all around the world have dreamed of a "Fountain of Youth."
Various quests have led people such as Ponce De León to search for the miraculous waters.
Now, a tantalizing study from the Mayo Clinic offers us hope – not for a "fountain," but for a way to slow down the aging process.
You see, as we age, our cells suffer DNA damage or some other kind of stress. These cells, called senescent cells, remain alive, but they lose the ability to divide.
As organs begin to deteriorate, these senescent cells are no longer able to replace cells that have died.
These "zombie" cells also release inflammatory chemicals. On the good side, these chemicals help wounds heal. But these chemicals can also damage surrounding cells, impairing their proper functioning.
Scientists even found that these chemicals can promote tumor growth.
Our immune system is supposed to clear away these senescent cells, but our aging bodies lose the ability to do so. That lets these "zombies" damage our healthy cells.
Therefore, the key to slowing the aging process may be getting rid of these "zombie" cells.
Research in Early Stages
The Mayo Clinic's Dr. James Kirkland, one of the study's co-authors, offered some insight.
He said, "By attacking these cells and what they produce, one day we may be able to break the link between aging mechanisms and predispositions to diseases like heart disease, stroke, cancers, and dementia. There is potential for a fundamental change in the way we provide treatment for chronic diseases in older people."
Researchers believe getting rid of senescent cells may also delay the onset of cataracts and the gradual loss of our muscle tissue.
Unfortunately, the research is still in its very early stages.
Scientists at the Mayo Clinic are conducting studies on genetically modified mice. The good news is that so far they've been able to extend the lifespan of these mice by about 25%, while improving heart and kidney functioning.
The Mayo researchers have done this by injecting a "partner chemical" (AP20187) into the mice every three days for six months. This chemical joins up with a protein called p16 that researchers found builds up in senescent cells. The toxic cocktail causes the senescent cells to commit "suicide."
The main side effect the researchers found was that wounds wouldn't heal as normal.
They also found that some "zombie" cells are tougher to kill. The senescent cells in the mice colons and livers remained unaffected. But the cells in the eyes, kidney, heart, and fat cells were positively affected.
As one author of the study, Dr. Darren Baker, said, "Clearance of just 60-70% [of senescent cells] can have significant therapeutic effects."
Biotech Breakthroughs
At this point, we're still far away from human trials.
Remember, these mice were genetically engineered to have a specific molecule in their senescent cells. Humans, on the other hand, don't have that specific molecule.
Still, it's worth noting that there are start-ups using what Mayo researchers have learned.
One is a biotechnology company called Unity Biotechnology. It was co-founded by Dr. Jan van Deursen, a molecular biologist who is also the lead author of the Mayo study.
Unity is being funded by venture capital firms Arch Venture Partners and Venrock, as well as the Mayo Clinic and a Chinese drug company WuXi.
Unity's executive chairman is Keith Leonard, former CEO of Kythera, which was acquired by Allergan last summer for $2.1 billion. Finally, the day-to-day operations are run by Nathaniel David, the former chief science officer at Kythera and a serial biotech entrepreneur.
The company's goal is to create a drug that could be taken every few years to clear out as many pesky senescent cells as possible.
Here's hoping they're successful.
Good investing,
Tim Maverick
Tim Maverick boasts decades of experience in the investment world. He spent 20 years at a major brokerage firm - as a trading supervisor and broker working directly with clients.
Learn More >>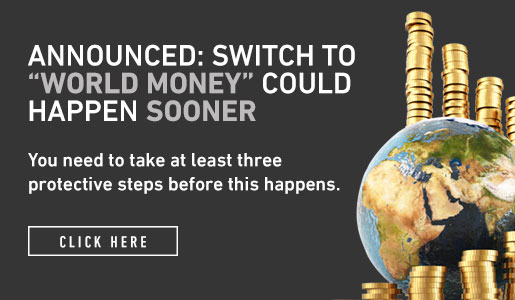 Comments (1)