For all the differences between us humans, there's one topic that we all seem to enjoy freely talking about:
The weather.
And there's usually one gripe in particular that unites us all – weather forecasting!
On a local level, there's an outright battle between television stations as to who has the biggest radar, the best meteorologists, and the most accurate forecast.
And yet, they still often get it wrong!
However, better technology is about to propel the quality and accuracy of weather forecasting forward in a whole new way…
"Now Over to the Weather With… IBM"
Last month, IBM Corp. (IBM) bought most of the assets of The Weather Company, which owns The Weather Channel, among other things.
It didn't purchase the channel itself – that will stay with the cable companies and their private equity partners. But it bought the "back office" – the team that constructs the forecasts, along with some other properties like the popular Weather Underground app.
The acquisition is part of IBM's $3 billion push to get into the Internet of Things (IoT) – with an unlikely new forecaster…
The Perfect Business for the Internet of Things
Over time, The Weather Company has stitched together an impressive network of 140,000 weather stations.
These vary from the professional, highly sophisticated setups to backyard weather stations that ordinary consumers have attached to the network to help accuracy, as well as thermostats on commercial buildings.
Indeed, you could say that weather data collection was among the first applications of the IoT.
This huge network is combined with data that The Weather Company gets from the National Weather Service, and other national weather organizations around the world, to produce the most accurate forecasts.
But there's also an unlikely forecaster who'll be part of this coverage – and he won't need to wear a suit or stupidly venture out to the nearest beach during a hurricane to get "live team coverage."
Watson Does the Weather
That's because IBM plans to combine The Weather Company's assets with its incredibly powerful, ultra-intelligent Watson computer to produce the ultimate weather forecasts.
Watson's cognitive computing platform will use Big Data to see patterns that were previously undetectable.
The combination of the two forces – massive amounts of data and cognitive computing – promises to make weather forecasts more accurate than ever before, and predict conditions further into the future, too.
And it goes far beyond just telling you when to grab an umbrella in the morning.
When it comes to how we get the weather, we rely on free weather services, which get their data from the National Weather Service or purchase it from the likes of The Weather Company.
In fact, The Weather Company creates 26 billion customized forecasts every day for cloud-computing customers like smartphone owners – all for free.
But the big business is in selling that same information in more sophisticated ways to people and organizations for which the weather plays a massive part in their operations.
Think of airlines, farmers, commodities traders, and insurance companies. The government also buys weather information from The Weather Company, because it can combine that data with its own to create better forecasts.
As forecasts become more accurate and long-range in nature – with Watson doing the heavy lifting – these customers stand to make or save big money by knowing further in advance what the weather will be like.
Farmers will be better able to predict the effects of the next El Nino event than they were this time around, allowing them to plan crops and make contingency plans further ahead of time.
Airlines will be better able to reroute their planes to avoid hazardous weather, thus increasing safety, reducing delays, and saving fuel.
Governments and aid organizations will be able to deploy assets well in advance to areas about to be hit by devastating hurricanes, tornadoes, or floods.
And IBM has even bigger plans for its new weather data…
A Better, Smarter Forecast
Using Watson, the company hopes to combine weather with other data to provide better information to business customers. For example…
Logistics companies will be able to combine weather data with road traffic and construction data, as well as inventory levels to ensure that manufacturing plants have the materials they need when they need them.
Other businesses can use that same weather and road data, along with their employee databases, to determine if enough employees can get to work to justify opening the office.
Utilities operating in storm areas will be able to combine the weather forecast with real-time analyses of their infrastructure, so they can determine how many crews they should deploy during storms. This would enable them to repair damage and restore power more quickly and efficiently.
While IBM's acquisition of The Weather Company isn't enough to directly move the needle for IBM investors, the other impacts of the acquisition are huge.
We've written before about how IBM, Intel Corp. (INTC), Google Inc. (GOOG), Facebook Inc. (FB) and others have dedicated billions to the IoT.
And in my last article, I discussed how the IoT is joining forces with healthcare and medical technology to improve patient care.
The bottom line is clear: Larger companies are investing increasing sums into this field. The combination of the IoT and Big Data is incredibly powerful in creating knowledge that's worth far more than the sum of the parts.
Smaller companies – the smart ones, that is – will gain access to multiple data streams that they can use more intelligently in their businesses.
And in the middle of it all, the most successful device makers will be the ones that enable multiple forms of data collection in a single device, making it more streamlined and valuable to users.
To living and investing in the future,
Greg Miller
| | |
| --- | --- |
| | Greg Miller has spent over 20 years in the financial industry, working up from analyst, to portfolio manager, and eventually to an institutional investor, where he managed over $400-million worth of assets in mutual funds and private accounts. Learn More >> |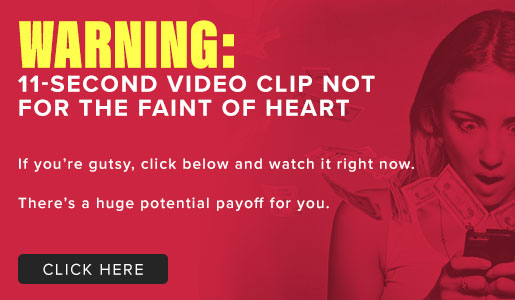 Comments (4)