President Obama's proposed $10.25-per-barrel tax on oil has been met with almost universal derision from the commentariat, especially on the right side of the political aisle.
While I agree with only a few of Obama's initiatives, I think this one in particular makes a lot of sense. (Though I believe the money should be applied to debt reduction, not additional spending.)
The U.S. budget is a great, hidden issue in this election. And if it was given even a tenth of the time wasted on the hopeless Middle East, we might get somewhere.
The Effects of a New Tax
Now, there are two potential problems with new taxes:
They may bear especially heavily on the poor.
They may weaken economic growth.
Obama's proposed oil tax suffers from neither of these. It will increase the price of a gallon of gas by about $0.25 cents, restoring the federal tax to just above its 1993 level in real terms. This increase will be included in the consumer price index and other price indices, so low-income families will get a commensurate increase in social security, disability, and other benefits.
Of course, there are usually individual hardship cases, and I expect Obama's oil tax to cause more hardship to heating oil users (who are generally poorer than those who use other heating fuels and live in colder places) than to drivers. But even for heating oil users, the tax increase would raise oil costs to around half of their level just two years ago.
As for the tax's effect on growth, it would be modest, merely lessening the consumer boost from lower oil prices. It wouldn't affect the supply side at all, aside from lessening consumers' increasing driving mileage due to the current low oil prices.
Reining in the Growing Deficit
Of all the ways of raising substantial tax money, economically, this is the most benign.
The oil tax would provide $319 billion over 10 years to address the budget deficit. Unfortunately, based on the Congressional Budget Office (CBO) projections, that would still leave $9.1 trillion in deficits unaddressed over 2017-26.
That's a staggering number – about 50% of current gross domestic product (GDP). And it's not lessening. We've added over $100 billion to this year's deficit compared to last year's, and the CBO expects trillion-dollar deficits to reappear by 2022.
What's more, the CBO projections don't allow for another recession between now and 2026.
As I write, the Standard and Poor's 500 Index is down 11% since January 1. You can't tell me the market isn't anticipating another recession!
And I believe the market is almost certainly correct in this belief. Based on what happened in 2008-09, with foolish bailouts and massive spending "stimulus" just for the hell of it, U.S. budget deficits in the coming recession will exceed $2 trillion per annum, or 11% of GDP. At some point, these huge deficits will become impossible to finance, and we may reach that point well before 2026.
So the $30 billion a year from Obama's gas tax is at least a down payment on deficit reduction, which Congress could pass this year if it wanted to. After that, it will come down to choosing one, or both, of two options to close the rest of the deficit: huge tax increases, which would be very damaging to economic growth, or spending cuts, which might very well improve it.
For example, we shouldn't waste the $319 billion raised by the gas tax on infrastructure, which is expensive by historical standards at 10 times its real cost 50 years ago due to environmental hassles, lawyers, excessive regulation, and unionization.
Instead, the gas tax should essentially be a carbon tax, a contribution to fighting global warming, so we can remove an equivalent amount of clean energy subsidies and remain "warming neutral."
For example, removing the subsidy for electric automobiles could save $7.5 billion by 2020. (It would send Tesla Motors Inc. (TSLA) down the tubes, but my guess is that will happen anyway in the next recession, judging by the company's latest $889 million annual loss.)
We probably can't quite match the $30 billion a year yield from the tax, but if we achieve even half of it, chopping $15 billion a year from clean energy subsidies, the budget deficit will be reduced by $45 billion annually, which isn't chopped liver.
On one issue, President Obama is right and the Republicans are wrong: We need to raise taxes. And, even more urgently, we need to reduce government spending. Unfortunately, five years of a Republican Congress and a year of a Republican Senate have proven unable to do that.
At this point, even a successful burst of spending reduction merely means we need to increase taxes less than we would otherwise. The President's oil tax is one of the least-damaging tax increases you can find, and we would be wise to institute it.
Good investing,
Martin Hutchinson
| | |
| --- | --- |
| | For 27 years, Martin Hutchinson was an international merchant banker in London, New York, and Zagreb. He ran derivatives platforms for two European banks before serving as director of a Spanish venture capital company, advisor to the Korean company Sunkyong, and chairman of a U.S. modular building company. Learn More >> |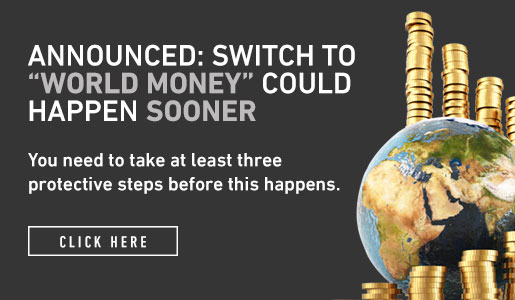 Comments (16)