To see that the landscape of American politics is shifting, all you need to do is glance at the polls.
Donald Trump is currently leading for the Republican nomination, and Bernie Sanders is doing well in the polls for the Democrat nomination. But even if neither wins, it's clear that the times are changing.
Each candidate is far from his respective party's mainstream, and their policy proposals are very different. Yet they have something in common that makes this race unique compared to years past: populism.
After 15 years of lackluster government and economic sluggishness, voters not only have contempt for the Washington establishment, but they also have a clear set of policies they'd rather see enacted.
It may be time for politics to realign…
Common Ground
While Trump and Sanders reflect the views of their respective parties, their proposals differ wildly.
Sanders wants to raise taxes and spend more on social programs. Trump has a fairly conventional Republican tax program with corporate tax cuts and reductions in the top tax brackets.
But in other respects, they have a lot in common:
Trump and Sanders reject the wishes of the "donor class" cheap labor-lobby for high immigration, recognizing the effects of low-skill immigration on workers at the bottom of the scale.
They reject globalization and free trade, believing that other nations "cheat" to deprive S. workers of well-paying jobs and that tariffs can protect U.S. living standards.
Neither is truly in favor of small government. Instead, they want government to do what ordinary people need. They also want to "protect" Social Security and Medicare, even though both programs are in deep trouble.
Both reject a foreign policy of S. "leadership," and believe resources should be concentrated on domestic needs. Although Trump wouldn't mind a few macho demonstrations of U.S. military might.
This is the foundation of the new populism – the belief that, for far too long, government has been run in the interests of the rich and the well-connected.
In the short term, the new populism has two chances to get elected to the presidency: a Trump victory or a Sanders victory.
At this point, populism's success is by no means guaranteed – the election wager site Betfair has the total probability of Trump or Sanders winning the presidency at just 26%. Trump has a 42% chance at the Republican nomination, but Betfair believes him to be well under 50-50 in November if that happens.
Even if a populist doesn't win in 2016, the chances of a political realignment or an additional party are high.
An establishment Republican or Hillary Clinton as president would deepen the popular disgust for the political system and create turmoil in both parties.
The political system today is unimaginably different than it was in 1852-56, the last time a new party emerged as a major contender for a national office. But with media stars like Trump, Sarah Palin, and various Hollywood leftists who are able to gain media exposure, a new populist party could certainly spring up before 2020 and have a chance at competing in that year's presidential election.
If the new party were primarily Trumpist, it would doom and replace the Republicans. If it were primarily Sandersist, it would doom and replace the Democrats.
Either way, the new party would need to broaden its approach to gain support from both Tea Party and Black Lives Matter fans to be truly successful.
Economic Implications
The big problem for such a Populist Party is that many of its policies simply wouldn't work.
First of all, there's a reason people go to graduate school to obtain fancy qualifications in economics, public policy, and international relations. Those disciplines require deep knowledge and understanding that aren't available to the average Joe, or to the semi-educated populist who he finds politically attractive.
For example, the actuarial deficits in Social Security and Medicare mean that something needs to be done or they'll run out of money. Either benefits need to be reduced (ideally, by raising retirement ages) or taxes need to be raised – sharply.
There's no third way, and populists who demand one are fooling their voters (and possibly themselves).
Again, raising, say, a 45% tariff against imports from Third World countries wouldn't raise Americans' standard of living. It would only put many Americans working in export industries out of a job (as emerging markets' purchasing power would be reduced), as well as make the global economy much less efficient, impoverishing everyone.
Economist David Ricardo might have been a snooty stockbroker who would've been instantly disliked by the average Joe, but that doesn't make him wrong.
On foreign policy, dismantling international arrangements and allowing the Middle East and other trouble spots to fester, while indulging in macho displays of American power, would be truly isolationist in the sense of leaving America without allies.
David Cameron has already stated that Britain would be "united against" Donald Trump if he visited. Having a leader and policies that are universally disliked certainly wouldn't improve U.S. strength and prosperity.
Populism is tempting, and the establishments in both parties have made a sorry mess of the last 15 years. While populism's success may have become inevitable, we shouldn't necessarily welcome it.
Good investing,
Martin Hutchinson
| | |
| --- | --- |
| | For 27 years, Martin Hutchinson was an international merchant banker in London, New York, and Zagreb. He ran derivatives platforms for two European banks before serving as director of a Spanish venture capital company, advisor to the Korean company Sunkyong, and chairman of a U.S. modular building company. Learn More >> |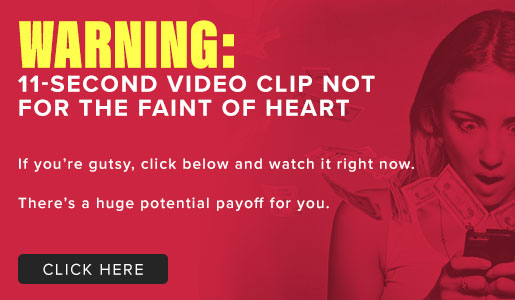 Comments (19)