A security's price never moves up and down in a straight line.
This movement – known to traders as "price action" – always occurs in waves. It doesn't matter whether we're talking about a stock, a commodity, or a currency.
The study of historical price action on charts is one of the chief tenets of technical analysis. And today I'm going to introduce you to an easy and powerful technical tool that can help you spot price action trends and bag profits.
Three Ways to Play
In the financial markets, a stock moves in one of three directions: up, down, or sideways.
An "up" trend is defined as a series of higher highs and higher lows. A "down" trend is a series of lower highs and lower lows. A sideways trend is the temporary lack of a trend in either direction.
As a stock moves in an uptrend or a downtrend, it "retraces" in the opposite direction. Oftentimes, this wavy motion is contained between two bounds.
Technical traders chart this back and forth action in what's called a "trend channel." Many online trading platforms offer this tool to investors at little or no charge.
The chart below shows what an "uptrend" channel looks like:
And the chart below shows what a "downtrend" channel looks like:
As you can see, these channels are very effective at highlighting where momentum is going to shift.
Trend channels are also especially useful for locating reversals. When a stock breaks out of an uptrending channel to the downside, many traders view this as a bearish sign.
Likewise, when a stock breaks out of a downtrending channel to the upside, it's typically a bullish sign.
And the more often the price bounces off the trend channel bounds, the stronger and more trustworthy the channel becomes.
Let's take a look at how this works on a live example.
Fire Down Below
Five Below Inc. (FIVE) is an American specialty retailer. Founded in 2002, the company operates more than 430 stores in the Eastern United States.
The company went public on July 19, 2012 and shot right up the chart. In the first year, shares gained 54%, easily outperforming the broader Nasdaq Composite Index, which grew just 21% in that time.
Over the last three years, the company has expanded rapidly, in part by targeting teens and pre-teens with pockets full of disposable income.
Unfortunately, the good times haven't lasted.
Comparable same-store sales have declined for three straight years, dropping to 3.4% from 7%. As a result, the pace of year-over-year revenue growth has slowed significantly – down to 28% from 52% in 2013.
Following a weak retail sales report at the end of 2013, the stock tumbled 33% from its peak in November to February 2014.
Since then, Five Below has yet to break out of a long-term downtrend. The company's outlook isn't bright, either. Online shopping behemoth Amazon.com Inc. (AMZN) is mercilessly cannibalizing the sales of every specialty retailer in America.
Surf the Channel
Fortunately, we can capitalize on Five Below's momentum using trade channels.
Five Below marked a 52-week high at $41.47 on June 23, 2015. From that point, shares have drifted downward and marked two lower highs along the way. This action formed the upper bound of the down channel.
On the lower end, shares marked the lower bound of the channel at their 52-week low on November 17, 2015.
You can even see that the lower trend line extends backward, loosely connecting to a two-month downtrend from March to April.
In this current selloff, growth stocks have been hammered. Despite mounting an impressive rally off the November lows, Five Below shares met resistance at the upper end of the trend channel.
If the trend holds, shares have a lot more downside to go. Aggressive investors might consider shorting the stock or playing the downside with a short-dated slightly out-of-the-money put option. Once shares reach the lower bound of the channel, close out and pocket the gains.
Investors could also simply wait to play the upside by entering a new position when shares reach the lower bound of the channel.
Considering Five Below's hefty forward earnings multiple in a market that's losing steam, the wait won't be long.
Bottom line: Trend channels are easy-to-use indicators of a stock's support and resistance levels. Traders use them to trade the long and short side of any trade – and now you can, too.
One the hunt,
Jonathan Rodriguez
| | |
| --- | --- |
| | Jonathan Rodriguez has helped develop successful products that earned readers triple-digit gains. With a focus in options trading, he has worked alongside the brightest minds in the financial industry to uncover timely and profitable investment opportunities. Learn More >> |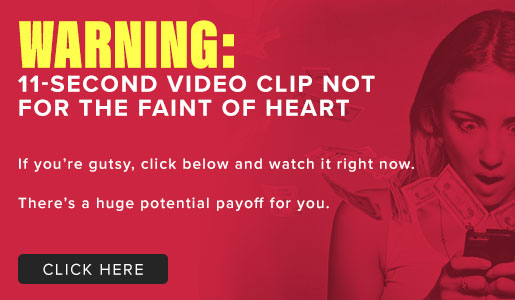 Comments (1)