It was only a matter of time…
Last week, relations between Saudi Arabia and Iran worsened sharply.
First, the Saudis executed a Shia cleric. Then a mob attacked Saudi Arabia's Tehran embassy.
Diplomatic relations between Iran and a number of Sunni Arab states deteriorated.
Since Saudi Arabia and Iran are the second- and third-largest economies in the Middle East (after Turkey) and represent a large portion of the global oil market, their religious differences have both economic and political implications.
It's this conflict more than any other that could crash the world economy.
Centuries of Strife
The leaders of both Saudi Arabia and Iran are largely motivated by religion.
Saudi Arabia controls the Muslim religion's Holy Places, and it has done so since the present regime's advent in the 1920s sponsored Wahhabism, a highly evangelical form of Sunni Islam.
Meanwhile, Iran is the world's leading Shia Islamic state. Shia Muslims split from the Sunnis in the 7th century, and they follow the teachings of the prophet Ali, Mohammed's son-in-law. Within Islam, Shia are a minority, representing about 10% to 13% of the world's Muslim population.
Much like the Catholic/Protestant divide of the 16th century, the Sunni/Shia divide rises above all secular and economic considerations and creates a high potential for conflict between Saudi Arabia and Iran.
While the Arab grievance against Israel is stronger, the divide between Sunni and Shia Muslims is a more fundamental split within the Middle East.
And the divide is exacerbated by the difference between the two countries' governments.
Saudi Arabia has a hereditary monarchy that rests on traditional authority rather than popular will. Iran's government, on the other hand, combines elements of theocracy in its Supreme Leader and "Assembly of Experts" – Islamic theologians – with western-style populist democracy in its elected government (which doesn't have full political power).
Neither Saudi Arabia nor Iran are democratic, and with strong religious differences between them, conflict is fairly likely.
Worse yet, the struggle would further spread the current Iraq/Syria conflict across the Middle East. All countries involved have varying degrees of support for one side or the other as well as the potential to draw other countries into the fray.
Egypt and Turkey, in particular, would probably back Saudi Arabia, balancing the primary combatants' populations. Both countries have strong armed forces and a primarily Sunni populace.
Strong Western leadership could probably restrain Saudi Arabia or deter Iran (which is at least somewhat anti-Western under its present regime), but no such leadership seems forthcoming.
A Saudi Arabia/Iran conflict would thus be prolonged and bloody, as was the Iran/Iraq war in the 1980s. And it would probably be marginally nuclear. Both countries are on the edge of nuclear capability but likely possess only a modest weapon.
Economic Effects
Sadly, the human tragedy involved would be massive, and it would plunge the already unhappy Middle East much further into poverty and misery.
In addition to the loss of lives, such a war would also have a devastating effect on the world economy.
Saudi Arabia alone is responsible for 10 million barrels per day (bpd) of oil supply, according to the U.S. Energy Information Administration. That's almost a third of OPEC's total and about 12% of global demand.
Add around three million bpd of Iranian production and about 12 million bpd from other OPEC countries, and roughly a quarter of the global oil supply could be eliminated during and even after the war.
History can tell us what this would be like. Oil supply cutoffs in 1973 and 1979 caused a jump in oil prices that today would translate to prices above $100 per barrel – perhaps even beyond the record $147 per barrel reached briefly in 2008.
Now, for two of the world's more cutthroat leaders, Vladimir Putin of Russia and Hector Maduro of Venezuela, this would be a welcome change, as their current financial embarrassment would be swiftly resolved.
But for the rest of the world, such a price increase would be a huge blow.
Even the United States, which has become almost self-sufficient as a result of fracking, would be badly affected. With current low oil prices, fracking capacity is being lost each month – and it won't be easy to recover, either.
Europe, Japan, China, and India would be largely affected by an oil supply disruption, and their troubles would have a domino effect on the rest of the world.
For many reasons, a Saudi Arabia/Iran conflict would be a huge tragedy.
The only beneficiaries would be non-Middle Eastern oil producers and those lucky souls owning shares in such companies. You might think about OAO Gazprom (OGZPY), the Russian oil and gas giant, if you want to be one such person.
Good investing,
Martin Hutchinson
| | |
| --- | --- |
| | For 27 years, Martin Hutchinson was an international merchant banker in London, New York, and Zagreb. He ran derivatives platforms for two European banks before serving as director of a Spanish venture capital company, advisor to the Korean company Sunkyong, and chairman of a U.S. modular building company. Learn More >> |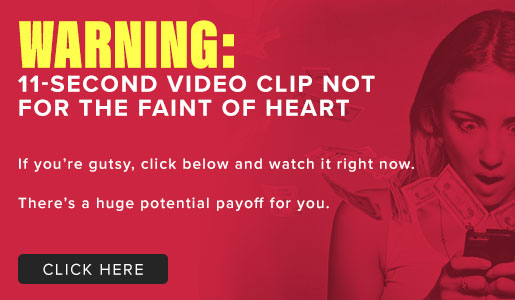 Comments (8)