December 8, 2015 is not a day that master limited partnership (MLP) investors will soon forget. North America's largest pipeline operator – Kinder Morgan (KMI) – slashed its dividend by 75%, to just $0.50 per year.
Even though KMI is no longer an MLP, it's still considered a bellwether and is the poster child for the MLP sector.
So the dividend cut was quite a shock for income-seeking investors who believed the company's line about how cash payments would only go up as far as the eye can see.
Somehow company management and yield-hungry investors were blind to the fact that Kinder Morgan carries a heavy debt load.
A load that gets heavier every time energy prices drop.
And unfortunately for shareholders, KMI is no longer just a pipeline company. It's moved into energy production, paying more for assets than they're worth in this low price environment.
But even the supposedly staid pipeline business turned out to be susceptible to the rout in energy prices.
KMI's Growth Fueled by Debt
The real problem is KMI's high leverage. In simple terms, too much debt.
Kinder Morgan's net debt load of $42.5 billion makes commodities giant Glencore Plc's (GLNCY) problems with its net debt, which peaked at $30 billion, look like a piker in comparison.
The company's net debt is 5.6 times EBITDA this year and is budgeted to be 5.5 times EBITDA next year.
This is above the ratio of its pipeline rivals. Enterprise Products Partners LP (EPD) is at 4.1 times and Energy Transfer Partners LP (ETP) is at 4.75 times.
And this debt load is why Kinder Morgan slashed its dividend.
Prior to the cut, Moody's projected that in 2016, Kinder Morgan will earn $5.5 billion from operations. But its capital and debt payments would've been $6.5 billion. The $3.3 billion saved from the dividend cut and withdrawn bank lines keeps KMI afloat.
So how the heck did Kinder Morgan get so deep into debt?
The Greek philosopher Heraclitus once said, "Big results requires big ambition." Apparently, Kinder's Co-Founder and Executive Chairman, Richard Kinder, agrees.
In the period from 2011 to 2014, Kinder Morgan bought $22 billion worth of pipeline assets and nearly doubled distributions to happy shareholders. But to do this, KMI had to add $26 billion in debt.
KMI Rout Hits Other MLPs
The troubles at Kinder Morgan – the pioneer in the MLP business model – have spread to other MLPs, causing shareholders to worry whether their payouts are safe.
It's an industry that was booming.
MLPs became popular as a yield alternative, thanks to the Fed's zero interest rate policy. Since 2009, more than $100 billion in MLP IPOs came to market as Wall Street gave retail investors what they wanted.
And investors wanted high-yielding MLPs.
From 2010 through 2014, investors poured a net $44 billion into mutual funds and ETFs that invested in MLPs. Through October 31, Morningstar said another $3 billion went into these funds.
As with Kinder Morgan itself, managements' talk about steady payout increases was impossible to resist. After all, MLPs were just "toll collectors" and weren't affected by energy prices. But that turned out to just be hype.
Once again, that old adage about trees not growing to the sky was proved true. Those funds and their shareholders are lot lighter in the wallet today, as the NYSE Alerian MLP Index is now down over 46% this year.
Will the Rout Continue?
The question on the minds of battered investors in the sector has to be: When will this carnage end?
It may be a while. Many MLPs are saddled with debt, which continuously needs to be rolled. With credit and equity markets tightening on energy companies – thanks to falling prices – access to the markets is becoming iffy.
Longtime KMI bear, Kevin Kaiser of Hedgeye, sees more pain for Kinder Morgan, saying, "There is still substantial downside to fair value, which we believe is less than $10 a share."
He's been right so far while most of Wall Street has been wrong, so we'll see.
As for the rest of the MLP space, I suggest readers look at my colleague Alan Gula's series of articles on a "dividend death watch" for a number of MLPs. He has great insight into the specifics of many of these companies.
MLP investing has become a lot like junk bond investing. Be very careful where you step, or you may end up face first in something very unpleasant.
Good investing,
Tim Maverick
Tim Maverick boasts decades of experience in the investment world. He spent 20 years at a major brokerage firm - as a trading supervisor and broker working directly with clients.
Learn More >>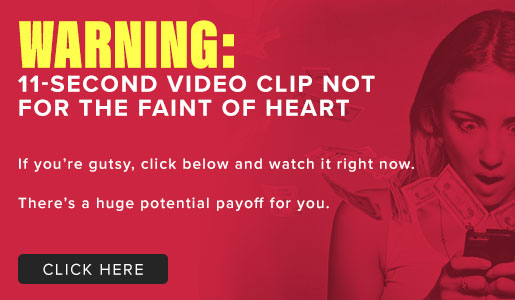 Comments (1)