Editor's Note: Former Wall Street Daily Managing Editor Samantha Solomon is taking a year-long sabbatical to work at a meditation retreat center in the Green Mountains of Vermont.
We've invited Sam to share her thoughts and experiences as she adjusts to a significant lifestyle change, with an emphasis on budget priorities, long-term financial planning even with reduced income, and balancing the "spiritual" and the "practical."
Welcome to Young & Prudent, Sam's weekly look at the 21st century economy from a millennial's perspective.
We hope you enjoy it. And please share it with your children, grandchildren, and any 20- or 30-somethings you know.
This past fall, many financial advisors and commentators worked themselves into a tizzy over an incendiary article titled, "If You Have Savings In Your 20s, You're Doing Something Wrong."
In it the author Lauren Martin rejected every good piece of financial advice offered by her parents – and mine, too.
Now, Martin may be the worst nightmare of fiscally responsible Baby Boomers and older – the perfect picture of an entitled and foolish young 20s urbanite.
But I think it's more likely Elite Daily and Martin knew exactly what they were doing with this outrage-inducing click bait. I'm sure Martin had plenty of cash to buy new clothes and ride around in taxis after the web traffic numbers were in.
Still, the underlying core of Martin's article does hit on a few important truths.
"We're on different schedules, different paths and totally different savings plans," writes Martin about people currently in their 20s.
She's right.
The U.S. economy is very different compared to 30 and 40 years ago. The days of debt-free higher education or trade schools, a bevy of job opportunities, staying at one company for your whole career, pensions, employer-sponsored healthcare, and guaranteed social security are quickly disappearing.
For people in their 20s and 30s, like me, we've had to forge a slightly different financial path in order to maneuver this current economy.
Today's young professionals are dealing with mountains of debt from education. We're changing jobs more frequently in order to gain better salaries and compensation packages. We're not having kids or getting married as early as our parents. And we're renting for longer.
So, as Martin is really saying amongst all of her tortured logic, it makes sense that a younger person's financial planning and priorities are different from previous generations.
But not only is the economy different. What its consumers want is different, too.
The Value-Driven Lifestyle
Instead of following the deeply worn path of college, job, marriage, house, and kids, people in their 20s and 30s are more focused on cultivating a lifestyle that's meaningful and fulfilling.
It's one that may not follow the beaten path.
Making money is still important. But, for many, it's not Priority No. 1 anymore. More often, it seems to me, people around my age are choosing a less-lucrative career path in favor of an industry they care about or a job that allows them to pursue personal interests.
Many are even dropping the idea of a typical 9-to-5 altogether.
The Pew Research Center reports that at the end of 2014, 14.6 million working American's were self-employed, meaning people who own their own business or live off freelance work. That's 10% of the employed population.
Around 3.8 million of those people are between the ages 20 and 44, according to the Bureau of Labor Statistics.
A Question for the Ages
Where Martin got it wrong is with her idea that people in their 20s and 30s shouldn't be saving at all. They should.
But to do so my peers and I need widen our perspective of what a successful financial plan looks like for us. Trying to squeeze our amorphous-shaped lives into the long-lived square hole won't produce success for many of us.
I'll be exploring the ins and outs of financial planning for 20- and 30-somethings in this new weekly column at Wall Street Daily.
At 29 I left my job as Wall Street Daily's Commodities Editor in Chief to live in and work at a meditation retreat center in the Green Mountains of Vermont.
My life has changed dramatically from a large apartment, salary, and city living, to the top bunk in a dorm room, a small stipend, and dirt roads.
I'll be drawing on this experience as well as research and expert interviews to unpack the question on everyone's mind, no matter their age: How do you save money while living a life you enjoy?
Mindfully planning,
Samantha Solomon
| | |
| --- | --- |
| | Former Wall Street Daily Managing Editor Samantha Solomon is taking a year-long sabbatical to work at a meditation retreat center in the Green Mountains of Vermont. In her weekly column "Young & Prudent," Samantha examines the 21st century economy from a millennial's perspective. Learn More >> |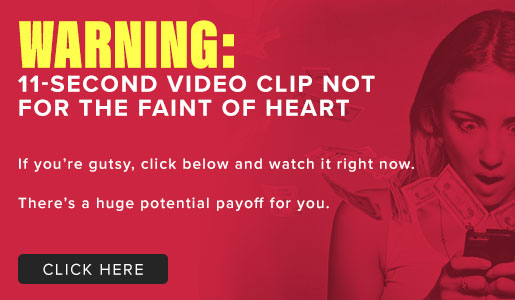 Comments (1)