The political status quo just took another hit.
In the latest bout of nationalism to sweep across Europe, Marine Le Pen's Front Nationale party scored unexpectedly strong gains in the recent French regional elections.
In the first round of voting, it won six of the 12 regions, scoring 28% of the vote, topping the two main Republican and Socialist parties.
While it failed to build on those gains in last weekend's second round (it couldn't hold its lead in any of the regions, finishing second in four of them), the party won 6.8 million votes and has tripled its number of regional councilors. It will now have a presence in every region.
It's a trend that has far-reaching implications…
Economic and Cultural Concerns
Naturally, globalists and the EU bureaucracy hate these nationalist parties.
For the economically minded, the nationalists raise new barriers or re-erect old ones, restricting the free movement of goods, services, and people.
For those concerned about race and religious relations, the nationalists represent an evil reassertion of old ethnic and religious antagonisms best consigned to the dustbin of history.
And yet, despite these concerns, I'm not so sure I agree.
While there's little argument against the free movement of goods, the free movement of people is a different question. It depresses the wages of poor people in rich countries, raises the cost of assimilation, creates additional welfare burdens, generates crime, and even leads to terrorism.
As for ancient antagonisms, if those even still exist, they should be accommodated peacefully, rather than suppressing local differences and homogenizing cultures in a mishmash.
Economically speaking, European nationalists have a lot in common. They're generally protectionist, believing that free trade has hollowed out the job market for the inhabitants of rich countries with limited skills and education.
Within the EU, there isn't much they can do against imports from lower-wage countries in Eastern Europe, but they represent a significant force against new free trade treaties such as the proposed Transatlantic Trade and Investment Partnership.
This isn't much of a policy shift for France, which has always been protectionist, but it's a significant one for Poland and Hungary, which have always favored the capitalist free trade ideal.
Protectionists also favor the construction of national champions, especially in Poland and Hungary. Their major local companies and banks were all sold to foreigners in the 1990s at knockdown prices, destroying significant local capabilities.
In France, where no such period ever occurred, building national champions can be ruinously expensive – although there are French eccentricities such as Electricite de France's nuclear power station program, which generates 80% of France's electricity.
Immigration Concerns
Europe's nationalist parties also object to immigration because of its effect on job markets and its tendency to produce ghettoes of unassimilated immigrants.
Of course, Poland and Hungary don't have significant immigration – indeed, both are major sources of emigrants to Western Europe – but their hostility to new immigrants is as much a matter of economics as xenophobia.
Not surprisingly, nationalists object to the Schengen Agreement, which removed customs barriers between 26 European countries. But re-imposing those barriers would hoist significant costs on the countries that do so.
Meanwhile, the new nationalists are generally fans of big government. Their appeal comes from promising free stuff from the public, which can supposedly be afforded once protectionism rebuilds domestic industry and freeloading foreigners are kept out.
But this is the Achilles' heel of nationalism: It reflects the fact that the public is much less free market-oriented and more pro-Santa Claus than mainstream economists.
Currency Concerns
Finally, the nationalists are opposed to the euro.
In Poland's case, the new government has abandoned the previous government's commitment to join it in the future. Given the euro's harsh effect on Eastern European members in the recession of 2008-10, this was probably in their best interests.
Hungary also isn't a member and probably won't join. And in France, the Front Nationale wants to leave the euro. This would almost certainly destroy the common currency and damage Europe's economy as a whole.
Further nationalist successes are likely to derail any moves towards European integration. On the plus side, they should also deter an increase in the size and cost of the unaccountable Brussels bureaucracy.
In general, the nationalist parties aren't economically literate, and if implemented, their policies would damage their economies as well as those of their neighbors.
Should You Be Concerned?
For investors, the main worry is that nationalist parties will replace those of the free market right, leaving only statist market-interfering alternatives.
But this doesn't always happen. In Poland, the nationalist government replaced a liberal center-right government last month, with the socialists failing to gain parliamentary representation.
After a nationalist government was elected in Hungary in 2010, a bad recession was succeeded by growth at over 3% in 2014 and 2015.
Even in France, a victory by Marine Le Pen in the 2017 presidential election might deliver a break from the high-tax instincts of socialist Francois Hollande.
In moderation, Europe's nationalist surge is a useful corrective to the politically correct statism of the EU bureaucracy and many European governments. As investors in Europe, we should regard it with only modest concern.
Good investing,
Martin Hutchinson
| | |
| --- | --- |
| | For 27 years, Martin Hutchinson was an international merchant banker in London, New York, and Zagreb. He ran derivatives platforms for two European banks before serving as director of a Spanish venture capital company, advisor to the Korean company Sunkyong, and chairman of a U.S. modular building company. Learn More >> |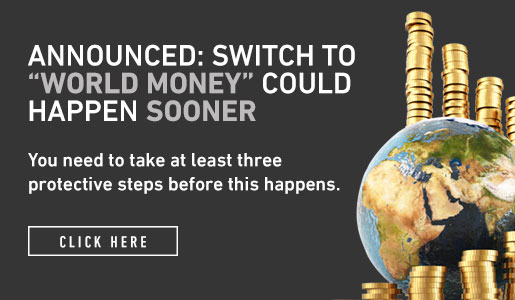 Comments (7)