Three weeks on from the shocking terrorist attacks in Paris, the French capital is again taking worldwide center stage.
The world's preeminent scientists, climatologists, academics, energy experts, and philanthropists, among others, are in the midst of the two-week United Nations Climate Change Conference – the biggest one ever held on global climate change.
In the past, such conferences have promised much, but delivered little in terms of actually affecting real, lasting change or making much difference.
Indeed, now that the world's leaders have jetted into and out of the Paris get-together, their grandiose speeches of intent are still ringing in the ears of the people charged with coming to some sort of formal agreement.
Democratic presidential candidate Bernie Sanders is already on record as stating that climate change poses the biggest threat to the world. Even more so than terrorism.
And a new report highlights just how severe the potential impact of climate change could be…
As the World Gets Warmer, the Economy Gets Cooler
Scientists at the University of California Berkeley have embarked on a project that studies the relationship between temperature and economic activity in 166 countries over a 50-year period.
Their conclusion?
"Our best estimate is that the global economy as a whole will be 23% smaller in 2100 if we would avoid climate change entirely," says Associate Professor of Public Policy, Solomon Hsiang.
The study is based on what Hsiang calls an "optimal temperature band, where countries seem to do really well from an economic standpoint."
The key number, he says, is 55 degrees Fahrenheit. This is roughly the average temperature of the world's largest economies.
In other words, not too hot… not too cold. Which makes this temperature area ideal in terms of peak productivity.
As you might expect, once temperatures begin to rise or fall to more extreme levels either side of that, it can affect economic activity and output.
And the trend is towards rising global temperatures.
A 23% Tumble Could Be Only the Beginning
The UC Berkeley study showed that if nothing is done to address rising temperatures and the impact of climate change, it could affect the global economy drastically within 100 years.
Hsiang says countries like Brazil, as well as most of Africa, are already past the optimal temperature zone and will be worse off than they are now.
As for massive superpowers like the United States and China, Hsiang issues a warning. These countries, he says, "are at the top of the hill right now [but] they're going to start falling down the hill and performing poorly."
What's worse is that the study only focused on rising global temperatures, not the impact it would have on rising sea levels, nor the increasing frequency of extreme weather events in more populated places.
Ominously, that means the projected 23% tumble in global GDP by 2100 could actually be an underestimation.
Cheers,
Martin Denholm
| | |
| --- | --- |
| | Martin Denholm boasts a wealth of experience in the financial publishing industry. Over the past 15 years, he's worked as an investment analyst, senior correspondent, and managing editor for many stock and options newsletters, e-letters and websites, covering a wide range of sectors, industries, and companies. Learn More >> |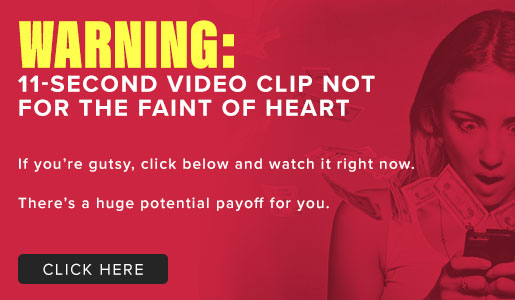 Comments (1)