Whenever you have an emerging, fast-growing trend, it's easy to get swept up by the exciting potential and forget about the more practical aspects.
Namely, exactly how it's actually going to work.
These days, one of the biggest growth areas in this regard is greater internet connectivity. The idea that we can connect much more than just our computers, mobile devices, and televisions to the web.
Cars, household heating and cooling systems, appliances, and much more are all being redesigned to connect to each other or to the internet, so that users can control them wherever they are. This also makes it easier to receive updates and troubleshooting from manufacturers.
Tech research firm Gartner says the so-called Internet of Things (IoT) will boast over 6.4 billion connected devices in 2016 – up 30% on this year. And by 2020, that number will shoot to 20.8 billion.
Now, while this future sounds cool and could make much of our lives easier and more convenient, all these connections are creating a massive problem.
Solving the Wi-Fi Bottleneck
Specifically, that problem is an enormous Wi-Fi bottleneck.
As you know, Wi-Fi technology enables devices to be connected without having to constantly rewire a home whenever a device is purchased or moved around the house.
However, Wi-Fi can only handle so much – and its maximum data capacity will soon be too low to connect all of these devices in the home at once. You may have already experienced this firsthand if your family likes to stream movies or television shows on more than one device at a time.
But scientists have field-tested a possible solution.
In 2011, Harald Haas, an engineering professor at the University of Edinburgh, invented a technology called Light Fidelity, or LiFi.
Instead of using radio waves to communicate, LiFi uses visible light. In fact, field tests have shown that a single LED can broadcast at one gigabit per second. That's as powerful as the fastest wired connections available in U.S. homes today.
And that could be just the beginning – other lab tests clocked that speed as high as 224 gigabits per second, far faster than any home will ever need.
So what enables such lightning-fast speeds?
Blinking.
Faster Than the Eye Can See
A LiFi light blinks incredibly quickly – much quicker than the human eye can perceive, so it won't be distracting to have one in the home.
It also uses most of the visible light spectrum, so receivers on devices can "see" this multi-colored blinking light just the way they currently "hear" radio waves.
At its heart, LiFi is similar to the remote control for your TV – except it "blinks" much faster and uses much more of the visible spectrum.
The main drawback to this technology is actually a strong benefit, too. Namely, because LiFi uses visible light, it can't penetrate walls or go around corners the way Wi-Fi and other radio technologies do.
The downside to that is obvious – a single LiFi transmitter can only communicate with devices in the same room.
But that's also an upside – there's a naturally occurring high-security benefit. Currently, if a user wants his or her Wi-Fi connection to be truly secure, it requires incredible encryption measures or even special walls to block the signal. But with LiFi, a normal sheetrock wall provides 100% security.
So will we all have to start saying LiFi instead of Wi-Fi soon?
The Lifeblood for LiFi
We can essentially box this technology into two areas – the consumer market and commercial market.
In the consumer area, LiFi will never fully replace Wi-Fi. For one thing, it wouldn't be possible to build a LiFi transmitter on many devices. Uploads for most devices will probably still be done over Wi-Fi, particularly for home applications.
In industrial environments, however, LiFi has more potential, as it would be more viable to put LiFi transmitters on most devices. For example, a central printer could communicate directly with its network using visible light. Plus, industry has a higher need for security, so taking advantage of the "free" security function of LiFi makes a lot of sense.
At the moment, there are commercial LiFi transmitters available, although they don't operate at the kinds of speed that make them competitive with Wi-Fi. But as LiFi technology develops, so too will the market for it. And it's undoubtedly great news to see a technology that addresses the current Wi-Fi bottleneck, as it becomes available to more users.
To living and investing in the future,
Greg Miller
P.S. To check out the TED Talk that LiFi inventor Harald Haas gave back in 2011, go here.
| | |
| --- | --- |
| | Greg Miller has spent over 20 years in the financial industry, working up from analyst, to portfolio manager, and eventually to an institutional investor, where he managed over $400-million worth of assets in mutual funds and private accounts. Learn More >> |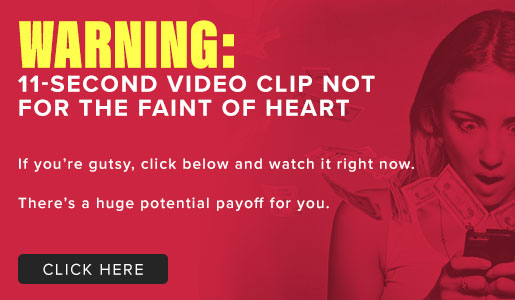 Comments (4)