On November 10, India's government announced a series of aggressive measures to attract foreign direct investment (FDI).
Most importantly, it eased local-sourcing requirements for international retailers looking to expand into India. The government also lifted international capital limits for industries ranging from construction to agriculture.
The aggressive actions show that Prime Minister Narendra Modi is determined to move forward with economic reforms – despite partisan wrangling that's held up some of his broader efforts to right the economy.
In spite of domestic opposition, though, international investors have taken a liking to Modi and his policies.
His focus on capitalism and emphasis on creating a more open economy than that of his predecessors are seen as strong arguments for investing in India.
Modi Operandi
A brief look at the data shows Modi's reforms are working. Today, India has one of the fastest growing economies in the world.
As of November, economic growth is projected to remain robust at around 7.25%, according to the Organization for Economic Cooperation and Development. The chart below shows the trends in India's economic data over a five-year span.
Additionally, public investment has accelerated as key projects are cleared more quickly than before, and private investment is soaring as a result of better infrastructure and greater ease of doing business.
Better benefits and wages for public employees are also expected to support private consumption.
Not surprisingly, the country is drawing renewed interest from international investors, as well, and fund inflows are surging. In the first half of 2015, India saw $19.4 billion worth of FDI, up 30% from the same period last year.
Just this week, Alstom SA (ALO.PA) and General Electric Co. (GE) both agreed to joint ventures with state-owned Indian railways. They'll be manufacturing hundreds of freight locomotives.
And Taiwanese electronics manufacturer Hon Hai Precision Industry Co. Ltd. (2317.TW), also known as Foxconn, announced in August that it would inject $5 billion into Indian factories.
In the media and telecom space, foreign investment limits for direct-to-home and cable network companies were lifted from 74% to 100%. The cap for air charter companies and credit information firms received the same boost.
Meanwhile, the cap on broadcast news media was raised from 26% to 49%, according to India's Department of Industrial Policy and Promotion.
Finally, producers of coffee, rubber, cardamom, palm oil, and olive oil are now open to 100% foreign ownership.
Retail Resurgence
What's more, economists believe these new rules could help India to become an easier place for retailers to operate.
While they're still required to purchase 30% of the value of their merchandise from domestic suppliers, retailers now have more time to meet this obligation.
Previously, they had five years from the time of their initial investment to reach the local-sourcing requirement. Now, they have five years from the date they open their first store in India.
IKEA, the Swedish retailer, was a large influence in this ruling, having lobbied hard for the change. Now that the rule has been relaxed, IKEA expects to open its first Indian branch in 2017.
The government also indicated that it would consider waiving sourcing requirements entirely in specific high-tech industries that would struggle to comply with the sourcing requirements.
In addition, single-brand retailers will be given the opportunity to sell their merchandise online.
Finally, the government plans to lift a number of FDI restrictions in construction and real-estate development projects.
For the first time, it has opened the door for foreign investors to own rent-yielding office buildings and other such properties.
Be Aware of the Risks
Of course, investors in India still face a number of key risks, despite all the optimism.
First of all, India – like most of the world's economies – isn't immune to the spillover effects from China's slowdown.
Second, Modi's internal political struggles are still having an effect on the economy, according to a team of panelists at FocusEconomics.
It expects GDP to increase 7.4% in fiscal 2015, which is down 0.1% from last month's forecast. However, for fiscal 2016, the panel sees growth edging up to 7.6%.
Next, many Indian businesses have large, non-performing loans and high leverage ratios, which is a concern – as is the widening current account deficit from increases in machinery imports.
Finally, the General Secretary of the All India Bank Employees Association announced that about 17,000 employees of the Reserve Bank of India were set to go on strike for better retirement benefits and to oppose reforms to the central bank. This strike is the first by the central bank in six years.
While check clearance and foreign currency transactions could be affected by the strike, the consensus is that it likely won't have any meaningful impact on the final shape of central bank reforms.
Bottom line: It's important to recognize the risks inherent to investing in India. But as long as you do, Prime Minister Modi's recent economic measures could provide nice upside for potential investors.
Good investing,
Shelley Goldberg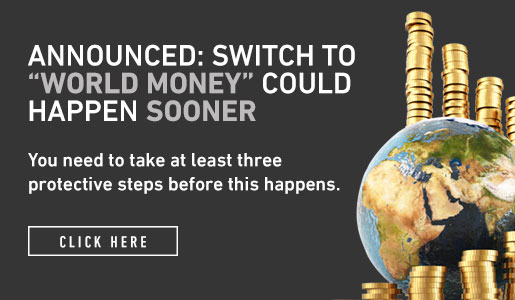 Comments (1)