If you caught last Sunday's episode of 60 Minutes on CBS, the show once again featured a piece on the long-term impact of head injuries among NFL players.
The debate is nothing new, of course.
We've discussed it here ourselves in previous columns, citing the role that technology now plays in designing new helmets and/or restraints that better absorb heavy blows to the head and neck area, along with sensors that monitor impact in real time, allowing doctors to diagnose problems immediately.
The NFL's concussion policy is better than it was (which is to say better than almost nothing), but in such a bruising sport played by enormous guys, there are no magic bullets.
But of course, the problem of head trauma doesn't just involve professional players. Worryingly, it's filtered down to the school level…
The Kids Aren't Alright
A series of new research studies conducted over seven years shows that more than half of high school children who play football suffer from some kind of neurological trauma or reduced cognitive functionality.
Even more alarming… that's even when the typical signs of a concussion are not present.
As Larry Leverenz, Clinical Professor of Health and Kinesiology at Purdue University, confirms, "We're seeing changes in brain activity even without a diagnosed concussion, even without any signs or symptoms showing up – and that that occurs in a large population of our subjects."
Indeed, between 50% and 70% of kids in the trials showed signs of altered neurological function and significant changes to the wiring and biochemistry of their brains.
Leverenz's colleague at Purdue, Eric Nauman, Professor of Mechanical and Biomedical Engineering, reveals, "It's not just the neurons that get damaged, it's the glial cells, the vasculature. Basically, in football and women's soccer, about half the team is experiencing these kinds of changes. Some of them heal and some of them don't by the time they start playing their next season. That was the thing that really got us nervous."
Sensors and Scans Tell the Story
To reach their findings, the scientists placed sensors on the athletes in order to gauge the impact at the time. Afterwards, that data was coupled with brain scans to determine the consequences.
Interestingly, the trials showed that while the obvious wince-inducing, bone-crunching hits gain people's attention immediately, it's the more benign, less dangerous-looking hits that might actually be the most harmful, since they go unnoticed. Moreover, these kinds of hits tend to occur more frequently than heavy ones.
As such, they're just as likely to cause longer-term neurological problems.
So what's the solution?
Well, clearly, football isn't going to disappear. But the focus is to keep making the game safer. A host of researchers are busy developing new equipment that can better cushion the impact of heavy hits.
As Leverenz states, "You're not going to change the game. You're not going to get rid of the game. So how can you make changes that keep the spirit of the game there, keep players enjoying it, keep fans enjoying it, but at the same time, be safe?"
What's more, they say the technology to do this actually exists. The trick is getting it out of the lab and onto the field. That requires something that might be the hardest obstacle of all: acknowledging that such high-impact sports are a lot more dangerous than previously thought.
Cheers,
Martin Denholm
| | |
| --- | --- |
| | Martin Denholm boasts a wealth of experience in the financial publishing industry. Over the past 15 years, he's worked as an investment analyst, senior correspondent, and managing editor for many stock and options newsletters, e-letters and websites, covering a wide range of sectors, industries, and companies. Learn More >> |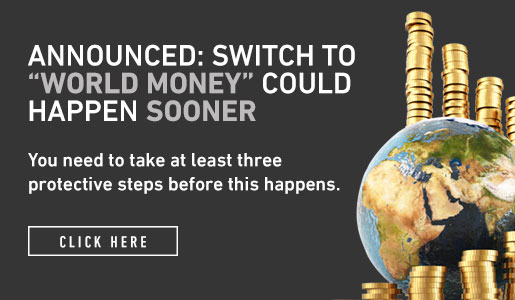 Comments (1)