By now, the big players in the so-called sharing economy, such as Uber and Airbnb, are instantly recognizable.
Indeed, the sharing economy is growing at an impressive pace and is affecting how people dress, eat, book vacations, use transportation, and access financial planning.
Just look at the numbers: Approximately 25% of the United States, U.K., and Canada engage in some form of economic sharing.
As of September, the sharing economy has created 17 companies with a combined revenue of more than $1 billion, provided jobs to some 60,000 people, and attracted a total of $15 billion in funding. And the market is expected to double in the next year.
So far, a few companies have gone public, but this burgeoning economy is still largely private. That said, the sharing economy isn't going away anytime soon, and investors should be keeping a close eye on what's happening.
Sharing Is Caring
The sharing economy has been a hotbed for the "private IPO" trend – that is, private equity firms, venture capitalists, and international investors injecting huge sums of money into the sharing economy.
This influx of private funding gives sharing companies the opportunity to raise as much as they would from an IPO without the hassle and expense of public disclosures. Several companies with whopping valuations, including Uber and Airbnb at $50 billion and $25 billion, respectively, remain private today.
But the typical exit strategy involves going public or being bought out, and several big names have indeed gone public.
Etsy Inc. (ETSY), a marketplace of creative goods, HomeAway Inc. (AWAY), a vacation rental business, and LendingClub Corp. (LC), a loan company, are just a few examples.
Others have taken the crowdfunding route to recognizable levels of success.
As more of these innovators come into the picture – think TaskRabbit, the on-demand labor company, and Lyft, an Uber competitor – the list of companies ripe for an IPO will inevitably grow.
What Should You Look For?
But what should potential investors look for as more and more companies enter the sharing economy?
First and foremost, you should look for visionaries who have the ability to pick underutilized resources ripe for sharing. This market is all about finding excess capacity and connecting it to interested consumers.
Second, focus on sustainability, as these businesses tend to be environmentally conscious and socially responsible. Since the financial crisis, consumers have learned some lessons about saving, and the mass consumerism trend is slowly starting to fall by the wayside.
Third, while the sharing economy has been most effective in urban areas (a concentrated population makes it easier to operate these on-demand businesses), not every company is relying on geography.
Indeed, those that succeed tend to have some type of online platform that keeps overhead low and provides access to a much larger clientele base. Companies often use mobile phones and capitalize on the convenience of ordering services directly from these devices. Of course, that means cyber security should be a top priority, as well.
Fourth, look for companies that understand the demographics behind this economy and know how to market their business accordingly. Millennials are buying into the sharing economy by the millions, both as clients and as entrepreneurs, and they're refining it via social media and online reviews.
On the other hand, Baby Boomers are catching on slowly.
While they're accustomed to a bit of neighborhood bartering, the thought of participating in a global sharing economy can be more difficult for them to master. A good marketing campaign should ease them into the process and show them how they can benefit.
The Election Impact
Finally, it's important to note that the presidential election may have a substantial impact on the sharing economy.
For instance, Democratic candidates Hillary Clinton and Bernie Sanders have spoken out forcefully against Uber, insisting that this controversial economic powerhouse should be further regulated.
Their primary contention is that Uber drivers are legally classified as independent contractors, a status that exempts them from most state and federal labor laws. Thus, they contend that the sharing economy contributes to rising income inequality in America.
On the other hand, Jeb Bush – among other Republican candidates – tends to be more favorable toward the sharing economy.
Bush has positioned himself as the pro-technology 2016 candidate. Tech is an important part of his 4% GDP growth goal, and he has emphasized that the 4% ballpark can be attained under the right set of pro-growth economic policy conditions.
Ultimately, the winner of the 2016 election could make a big difference in the fortunes of the sharing economy going forward.
The Future Is Now
The bottom line is that the sharing economy is almost certainly here to stay.
TIME magazine ranked it among the "10 Ideas That Will Change the World," while PwC estimates that five sharing economy sectors alone could generate $335 billion in revenue by 2025.
This growing trend is set to stay with us for the long term as it monetizes the mindset of social responsibility and frugality and spreads its "make life easier" approach. For investors, that means big opportunities could be just around the bend.
For more information on the sharing economy, check out Peers.
Good investing,
Shelley Goldberg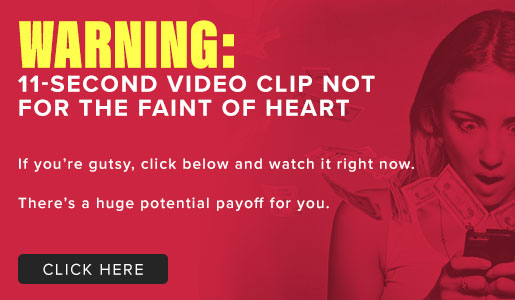 Comments (2)