Benjamin Franklin said it best: "If you fail to plan, you're planning to fail."
Well, a small company called SkySaver has taken those wise words to heart.
The company has designed what it calls "an innovative personal rescue device as a safe means of escape from multi-story buildings when traditional exits are inaccessible."
More simply, it's a backpack that essentially allows you to get the heck out of Dodge in case of fire, terrorist attack, crazed gunman, or any other kind of emergency situation when you're on a high floor and otherwise can't sprint for the exit.
Developed in the aftermath of the September 11 attacks, SkySaver is a two-part device that involves the backpack and a pre-installed wall anchor.
SkySaver Vice President Yoav Preiss says the process is easy: "You put the backpack on, click it into place, go to the pre-existing installed wall anchor, hook it on, and exit the window. It shouldn't take more than 15 seconds until you're outside the window."
Think of it as your own personal Spiderman device. Take a look…
What Price Would You Put on Your Life?
The backpack is currently available with a maximum cord length of 260 feet. However, the company is currently working on greater lengths that would cater to people on higher floors. It's also set to release a bespoke version of the backpack soon that's specifically for young children and even pets!
It's also available to buy on Amazon for between $750 and $850 and comes with a "professionally wound" cable, so it's only suitable for one-time use.
At first glance, you might think that's a tad pricey for a product that you can only use once. But what price would you put on saving your life?
Cheers,
Martin Denholm
| | |
| --- | --- |
| | Martin Denholm boasts a wealth of experience in the financial publishing industry. Over the past 15 years, he's worked as an investment analyst, senior correspondent, and managing editor for many stock and options newsletters, e-letters and websites, covering a wide range of sectors, industries, and companies. Learn More >> |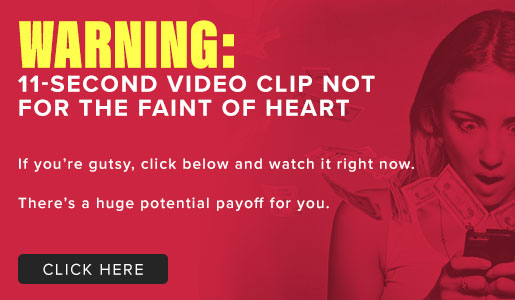 Comments (1)