Last Friday, I brought you the terrifying story of a Daimler (DDAIY) truck racing down the German autobahn with no driver behind the wheel.
Okay, not that terrifying, really since it was the company's latest test of driverless vehicle technology – all sanctioned by the local state government.
But Daimler isn't the only automaker working on this technology. Far from it.
It's fair to say that there are a number of skeptics when it comes to driverless car technology. That's to be expected when you have something that could seriously shake up the auto industry and change our entire culture.
But we're not one of those skeptics! And the fact that so many automakers are working on the technology is testament to the fact that they see merit and potential in it.
Toyota (TM) is one of them.
The Epitome of a "Smart" Car
Tokyo is renowned for being a hub for incredible innovation and new technology… and the city just played host to another bout of it.
The modified Lexus GS is Toyota's semi-autonomous prototype car. And as the Toyota Highway Teammate tag suggests, it's a real interstate ally.
In fact, it could be one of the smartest cars ever created.
The car can change lanes, merge with traffic, and overtake other cars – all by itself.
Your New Co-Pilot
But before you start dreaming about all the things you could be doing while the car deals with the business of getting from A to B, the car isn't actually going on sale. But the prototype is a striking example of what's possible with the technology.
As Toyota's Senior Managing Officer, Moritaka Yoshida, says, "There are times when the car will watch over the driver and other times when the car will help the driver out. Our concept is about partnership between driver and car, where both parties understand each other."
This is an important part of the driverless car concept that many people miss. The idea isn't to take driving away from people completely (although there are undoubtedly people who shouldn't even think about getting behind the wheel!)… think of it more as a co-pilot. Technology that can help and complement the driver, not replace him or her.
Indeed, by 2020, Toyota wants to give drivers the option to turn an auto-pilot mode on and off by simply flipping a switch.
Yoshida continues, "Almost everything that a driver is meant to do on a highway, will be accomplished by auto-pilot."
Toyota isn't done there, though. The company is set to unveil three more models that are equipped with what it calls "intelligent transportation system" technology.
In layman's terms, this simply means that cars will be able to communicate with each other and with the transport infrastructure in order to alert drivers to potential hazards. And who could argue with that?
Cheers,
Martin Denholm
| | |
| --- | --- |
| | Martin Denholm boasts a wealth of experience in the financial publishing industry. Over the past 15 years, he's worked as an investment analyst, senior correspondent, and managing editor for many stock and options newsletters, e-letters and websites, covering a wide range of sectors, industries, and companies. Learn More >> |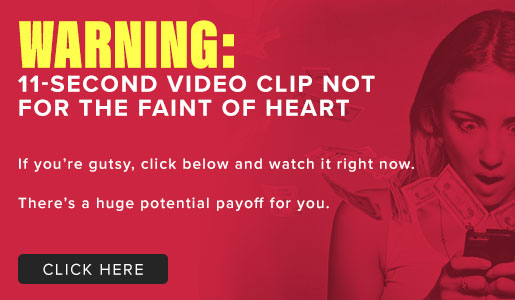 Comments (1)