The most hated man in America right now?
Martin Shkreli.
This is the former hedge fund manager who bought Turing Pharmaceuticals and then jacked up the price of one of its drugs from $13.50 per pill to $750 – a 5,000% hike.
Cue howls of outrage, along with threats from politicians that catalyzed a large selloff among pharmaceutical and biotechnology companies.
Shkreli, vilified in social media, became known as the "CEBro."
Now comes Imprimis Pharmaceuticals Inc. (IMMY), which is offering an alternative to Turing's pill at the low, low price of just $1 each.
Imprimis is also creating an entire program dedicated to getting other overpriced, off-patent drugs into patients' hands at lower prices.
This turn of events makes Imprimis a good guy among pharmaceutical firms and a sure-thing investment, right?
Not so fast.
From Minerals to Medicine… With Predictable Results
While the mainstream media immediately fawned over the white knight that's galloped in to challenge the dastardly Shkreli, I dug into Imprimis to evaluate its claims.
In short, Imprimis is on shaky ground.
It's not impossible that it will be able to execute on its plan to "save" its patients' health or their cash. But its past and present activities do not auger well for the future.
In fact, Imprimis didn't even start as a healthcare company – it was initially a non-operating shell company formed to invest in mineral exploration! Management executed a reverse-merger with a privately held pharmaceutical company and thus reoriented the business model.
That iteration of the company went bankrupt in 2011 because its proposed drug didn't work.
Rather than liquidating, the company somehow came out of bankruptcy and started working on other products. The results aren't good.
First up was a "dropless" eye drop. Prior to 2014, it generated total revenue of about $300,000 from that product, all through licensing agreements. No patient appears ever to have purchased this product directly from the company prior to last year.
Imprimis also acquired the rights to a urological-pain therapy. But it didn't develop this product; it licensed the product from others.
Never in its history has Imprimis received Food and Drug Administration (FDA) approval for any product.
The $1 AIDS drug it wants to sell sounds great in a headline. But more to the point, Imprimis doesn't have any experience with AIDS and/or toxoplasmosis therapies – or any related markets – working with the active ingredient of the drug at issue.
And, of course, it doesn't have FDA approval to sell this new drug.
With little revenue and substantial costs, Imprimis is living off of the largesse of the stock market.
Since emerging from bankruptcy, the firm has done a 1-for-8 reverse split and another 1-for-5 reverse split. It's funded losses by issuing stock to the public and executives in lieu of cash.
But that's all in the past. How about Imprimis' future?
Imprimis Leaps Through Large Government Loophole
You'd be forgiven for thinking that Imprimis sounds more like a penny stock with few resources and fewer prospects than a potential future pharmaceutical giant.
But in 2014, the company found a way to sell products without enduring the arduous FDA approval process.
It acquired a couple of pharmaceutical "compounding" companies. These are typically very small companies that custom-mix existing drugs for specific patients.
For example, a patient might need a certain drug but is allergic to the dye used by the manufacturer. Or a physician might want a certain patient to take a drug normally available in pill form as a liquid or a topical cream.
Well, in 2013 Congress and the FDA created what Imprimis sees as a large loophole that will allow it to become a large, non-custom pharmaceutical compounder.
A "compounding outsourcer" is a larger facility that "pre-customizes" certain treatments that physicians or pharmacists can order off the shelf for their patients.
Imprimis might be right with this strategy.
But it might also be wrong. And even if management is right, this simply isn't a big financial opportunity. Why? Two reasons…
Regulation: It's worth noting that the FDA was dragged into relaxing its restrictions on the marketing of pharmaceutical compounding by an adverse Supreme Court decision. The new regulations came in the shadow of a meningitis outbreak traced to a drug compounder. At this point, the FDA hasn't even finished writing its regulations for compounding outsourcers (although some outsourcing facilities exist under interim regulations) and it's questionable whether it will be inclined to encourage the growth of a large market free from many of its regulations.
Facilities: Whatever the FDA regulatory scheme for these compounding outsourcers looks like, Imprimis hasn't even finished building its own outsourcing center. It's far from certain that Imprimus will be able to use its facilities to get around the normal approval process for generic drugs, let alone the kind of custom combination the company is proposing.
In short, before Imprimis can start undercutting Shkreli's drug, Imprimis needs to complete its facility. And the FDA has to finalize its regulations and approve the facility, as well as Imprimis' business plan.
For investors, the main issue is the market opportunity.
Miracle Pill… Or Just Some Publicity?
One of the reasons why Shkreli figured he could get away with such a large price increase is that the market is so small that nobody else would create a competitive product.
Indeed, at Imprimis' proposed price of $1 per pill, I estimate the total U.S. market size to be less than $1 million per year in revenue. And this market is shrinking as physicians increasingly move patients to newer, more effective drugs.
With such high uncertainty and the low financial prospects of Imprimis' plan, the timing of its announcement seems more like a play for attention than a blueprint for a lifesaving drug and future profitability.
Now, I'm not alleging any wrongdoing here. Boardrooms of these small companies are filled with grand ideas and dreamers, and I have every confidence that Imprimis management has the right motives and a belief that the loophole could spur an entirely new business plan.
But its history suggests that this is an unlikely outcome.
What its announcement will do, however, is focus attention on the high cost of off-patent drugs and potential work-arounds in order to create competitive generic versions of these drugs faster and cheaper than is currently possible.
That will certainly be a good result for patients and a bad outcome for price-gougers. So in this sense, Imprimis deserves some credit… but not our investment capital.
To living and investing in the future,
Greg Miller
P.S. Be sure to follow me on Twitter @GregMillerWSD!
| | |
| --- | --- |
| | Greg Miller has spent over 20 years in the financial industry, working up from analyst, to portfolio manager, and eventually to an institutional investor, where he managed over $400-million worth of assets in mutual funds and private accounts. Learn More >> |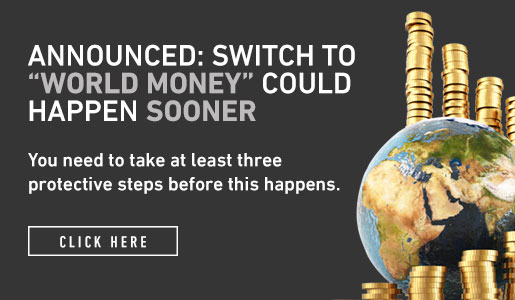 Comments (1)