There it was, staring me in the face. An article, written by a millennial, titled "If You Have Savings in Your 20s, You're Doing Something Wrong."
I stared at it, dumbfounded.
Like many of you, I was once a 20-something. I had more hair back then. I also didn't bother investing in my company's 401(k) (which had a generous match). And I can tell you without a doubt that the advice given in the aforementioned article is dead wrong.
The author, Lauren Martin, says to not save money. Instead, you should simply make more money. Yet that's not so easy to do if you're already working several jobs (unless you're doing something illegal, I suppose).
And it's highly likely that, given her attitude, the author will spend the additional money earned, as well.
I'm reminded of a quote from Will Rogers, who was one of America's first big media stars in the 1920s and 1930s. He said, "Too many people spend money they earned… to buy things they don't want… to impress people that they don't like."
In my opinion, the author will likely face dire straits in her old age, and she'll be screaming for society – via the government – to bail her out. Never mind the extremely prevalent warnings that everyone's future retirement is solely their responsibility.
Time Is Money
The worst part is that someone in their 20s, like the author, really doesn't have to change their lifestyle in order to save for their retirement. Even small amounts invested early on will turn into a lot of money once you reach retirement.
Patrick O'Shaughnessy of Millennial Invest says that each dollar invested at age 22 will be worth $17 at retirement!
A simple example is putting aside $100 per month, which won't crimp anyone's lifestyle, starting at age 25. Even at just 6% annually, that $100 per month grows to more than $185,000 at age 65.
Yes, millennials, the old adage is true: Time really is money.
As I stated in a previous article, the No. 1 advantage millennials have is their youth. It's an economic concept called the time value of money. In simple terms, it means that $1 invested at age 25 is worth anywhere from three to five times $1 invested at age 45.
Why You Need to Invest
That leads me directly to my next point. Having a healthy nest egg requires the proper strategy.
Unfortunately, a recent survey of 15 to 24 year olds, conducted by the brokerage firm TD Ameritrade, doesn't bode well for the youth of our country.
The survey found that 76% of respondents said they knew little or nothing about how to invest. In addition, 46% thought a savings account was the best way to build a nest egg. Only 17% thought the stock market was the place to be.
Congratulations to that wise 17%!
The stock market, over the long term, always comes up a winner. According to Morningstar, stocks averaged over a 10% annual return in the period stretching from 1926 through 2014.
That looks spectacular in this period of near-zero interest rates. At this point, a savings account should be used for your emergency fund – six months of expenses – but not as a basis for your retirement.
Investing is also important when you consider the insidious effects of inflation. Since 1913, inflation has averaged over 3% annually. Translation: Prices double about every 22 years.
Yogi Berra said it best: "A nickel ain't worth a dime anymore."
Speaking of inflation, let's not forget the soaring cost of medical care. Fidelity estimates that a couple retiring at 65 today will spend $245,000 on healthcare throughout their retirement years. That's up from $220,000 just one year ago. Think of how high that figure will be when millennials reach retirement age.
How to Invest
How should the average millennial start to invest? Even though I no longer give advice professionally, here are my thoughts:
First, plan. Millennials plan for their wedding, their first child, how to get a better job, even their vacation. It seems they plan for everything but their future. Set a specific target for how much you can set aside each month and what ultimate goal, dollar-wise, you'd like to achieve by your retirement.
Don't make the mistake I did in my 20s. If your employer has a 401(k) plan, take advantage of it, especially if they offer matching contributions.
If your employer doesn't offer a 401(k), open up an IRA. You can choose either traditional or Roth. Either one is better than nothing.
Be aggressive! Again, your age is your biggest advantage. Don't park the money in a money market that pays little interest. Go into stock funds and spread your bets. Have a nice mix of sectors, and don't forget international stocks. The old adage "Don't put all your eggs in one basket" applies to investing, as well.
Finally, use another advantage your generation has: social media. See what other millennials think about stocks and where they're putting their money. Check out #MillennialsInvest and, of course, our Facebook page.
How Much Should You Put Away?
Most advisors say 10% of your income, but I could see many millennials, like Lauren Martin, just rolling their eyes. I say start with any amount that's comfortable and won't crimp your lifestyle.
Even $50 or $100 per month into a fund is a good start. The key is to start as soon as possible.
Ultimately, saving for retirement is your responsibility. Don't end up in a situation years down the road where the government's coffers are bare and you have to rely on the kindness of strangers.
Good investing,
Tim Maverick
Tim Maverick boasts decades of experience in the investment world. He spent 20 years at a major brokerage firm - as a trading supervisor and broker working directly with clients.
Learn More >>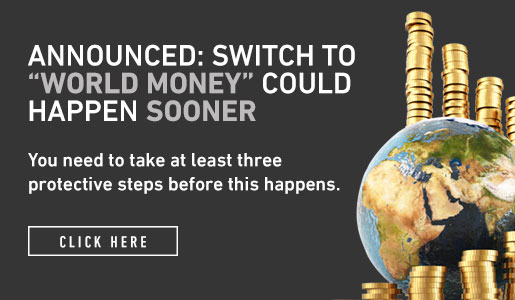 Comments (1)