The United States isn't known for its rail system. Regardless, train usage is certainly on the rise. Unfortunately, so are derailments.
Back in 2008, a major train accident in California led Congress to federally mandate positive train control (PTC), a technology intended to prevent collisions or derailments caused by excessive speed.
The safety issue came into play again this year when an Amtrak train derailment killed eight people and injured hundreds more outside of Philadelphia. Investigators from the National Transportation Safety Board said the new technology likely would've prevented this accident, which was caused by human error.
Congress initially gave railroad companies seven years to complete the installation of the PTC safety system. But the industry is behind schedule, and may not have the technology available on approximately 60,000 miles of rail tracks by the December 31 deadline.
The U.S. rail industry has already sunk a whopping $6 billion into the PTC system. And stakeholders will probably inject even more capital into the sector, as a deadline extension is likely.
Knowing which companies are involved could benefit your portfolio, even if you're not much of a train rider.
The Seven-Year Itch
One of the reasons for delays is that there are a limited number of suppliers supporting the industry – even though those involved continue to enhance their safety systems and components.
But the scale of the project is daunting. And the required onboard and back-office systems are still under development.
For example, since 2009, CSX Corp. (CSX) has spent approximately $1.3 billion on handling thousands of tasks associated with adopting PTC technology, according to Progressive Railroading. But they're still only about 40% through the process of total adoption.
To help railroads implement the technology, suppliers are providing complete turnkey systems and key components designed to meet the Federal Railroad Administration's PTC functionality requirements. They're also working with railroads to refine their product lines and services to best suit implementation needs.
Four Names to Follow
One company to check out is Westinghouse Air Brake Technologies Corp. (WAB), or Wabtec, which offers the Interoperable-Electronic Train Management System (I-ETM).
This system is being installed by all the Class I trains (long-haul, intercity traffic trains), more than 20 commuter railroads, and a number of short lines. It's designed to prevent track authority and speed limit violations, unauthorized entry into work zones, and specific train movements.
Over the last few years, Wabtec has entered into contracts to provide PTC equipment to Alaska Railroad Corp., Sound Transit, the North County Transit District, Denver Transit Partners (for three commuter rail lines), and Metrolink, among others.
The company plans to add features to I-ETMS specifically tailored to a railroad's operations after the required certification testing prior to implementation.
Early this year, Wabtec acquired Railroad Controls L.P., which provides railway signal construction services to freight and passenger railroads in North America, including the installation of PTC-related equipment.
Another name to watch is Alstom SA (ALO), a French multinational manufacturing company.
Alstom is working with Amtrak and other rail customers on PTC implementation and is deploying its Advanced Civil Speed Enforcement System (ACSES) for Amtrak on eight lines and 1,600 track miles and for New Jersey Transit on 11 lines and 545 track miles.
Investors could also take a look at GE Transportation, a division of General Electric Company (GE).
Its PTC product line includes a number of onboard and wayside components for I-ETMS, as well as a turnkey system.
Among its many products, GE offers the GoLINC ancillary card cage, a mobile data center designed to provide processing for wireless communication, networking, video, and data storage capabilities.  GoLINC interfaces with both locomotive and third-party systems to make data available, and features onboard wireless capabilities to facilitate data transfers.
GE is known for its turnkey PTC system, the Incremental Train Control System (ITCS). Since 2009, Amtrak has been operating at 110 mph on a Michigan route featuring ITCS, and an effort is underway to double the mileage featuring the system.
Lastly is Siemens Rail Automation, a division of Siemens AG (SIE), the German multinational conglomerate.
Siemens is also making strides with its PTC system and now features an onboard unit, the Trainguard PTC. This technology includes a built-in diagnostic display designed to ease installation and maintenance and integrate spare slots and interfaces that can be used for future extensions.
Coming Down the Track
If the deadline for compliance is missed and no extension is granted, it's likely the nation will face a major disruption of both its passenger and freight rail services.
This disruption could be avoided if Congress extends the deadline, which is likely to happen. There have just been too many accidents to date resulting from excessive speed. Many industry groups are fighting for the safety of both passengers and the environment.
On October 1 the House Transportation and Infrastructure Committee's leadership introduced a bipartisan bill that would extend the deadline for railroads to implement PTC technology through the end of 2018.
The transportation spending measure would require railroads to submit plans to the secretary of transportation that include installation of PTC by the new deadline.
If the bill doesn't pass and the deadline isn't extended, the industry will take a hit.
Many railroads won't allow passenger trains, such as Amtrak, to use their tracks due to the potential liability they face and fines the federal government could impose.
And the impact of failing to extend the deadline goes well beyond passenger inconvenience. Trains also wouldn't be able to carry hazardous chemicals or oil shipments. Millions of tons of goods are moved by rail daily, including coal, grains and produce from farms, crude oil, chemicals like chlorine and fertilizer, and even auto parts.
If Congress doesn't pass the extension, we could see rallies in sectors providing other modes of transportation, such as trucking or barges that carry their goods to market. A shutdown would be tremendously bullish for the commodity and automobiles sectors.
Either way the House votes, there's equal opportunity for the investor.
Good investing,
Shelley Goldberg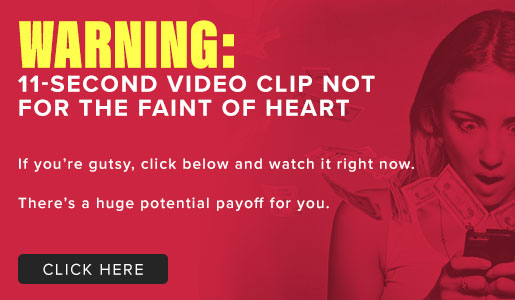 Comments (4)