By 2050, the Earth's population will surpass nine billion people.
Needless to say, an increasing number of people on the planet will place greater demands on our infrastructure – from energy and transportation to basic food and water needs.
As the "father of the green revolution," Nobel laureate Norman Borlaug said, "In the next 40 years, farmers will have to grow as much food as they have in the last 10,000 years – combined!"
As such, we'll require innovative new solutions to satisfy demand.
Fortunately, advances in technology are pushing agriculture into the 21st century.
Welcome Agriculture 3.0
The history of agriculture can be divided into three periods, according to Lance Donny. He's the Founder of start-up OnFarm Systems, an agriculture data company.
Agriculture 1.0 describes agriculture from ancient times to about 1920, when farming was essentially a lot of manual labor. The period of industrial agriculture – agriculture 2.0, from 1920 to 2010 – is where machines, fertilizers, and better seeds helped farmers produce more with less effort.
Now we've entered the new age, agriculture 3.0. This is the time when high-tech sensors, cloud computing, specialized software, and the Internet of Things are being integrated into farming.
In this new age of agriculture, data becomes crucial. The data gathered will be used to help farmers make more efficient use of their land, water, and fertilizer. Of course, much of the data gathering will be done by agricultural drones, satellites, and "smart" farm equipment.
Silicon Valley Loves Farming
All of this hasn't been lost on Silicon Valley. Investing in agriculture tech start-ups has become red-hot.
According to AgFunder, the first half of 2015 saw venture capital investment of $2.06 billion into 228 different deals.
AgFunder is an equity crowdfunding platform for agriculture tech start-ups. Only accredited investors can participate in these deals. To be considered an accredited investor by the SEC, one must have $1 million in net worth (excluding residence) or make $200,000 ($300,000 if married) annually for the past two years.
AgFunder anticipates that there will be about $4.2 billion in deals done this year. That compares to a mere $400 million back in 2010.
The subsector that saw the most growth in funding so far in 2015 is robotics/drones.
That's not surprising considering what the Association for Unmanned Vehicle Systems International says. In a widely cited study, it said that commercial drones will generate over $80 billion in economic impact over the next decade. Agricultural drones are expected to provide the most benefits.
The Drone Battle Is On
With regard to agricultural drones, the field of contenders comprises more than just start-ups.
Japanese drone technology dates back to the 1980s, so it's not surprising the Japanese are players in the field of agricultural drones.
But it is surprising that a company better known for motorcycles, Yamaha Corp. (YAMCY), is heavily involved in the sector. Yamaha already sells agricultural drones in Japan, South Korea, and Australia.
In fact, one in three bowls of rice in Japan has been treated by a Yamaha drone. Now, Yamaha has plans for the United States.
In May, Yamaha was the first company to secure permission from the Federal Aviation Administration to fly a crop-spraying drone (the RMAX) in the United States. The drone is rather large, looks like a helicopter, and can spray either fertilizer or pesticide.
Yamaha's drone business is a small part of the company, though. It accounts for only five billion out of a total 1.5 trillion yen in sales last year. But the company does plan to increase sales from 320 this year to 500 by 2020.
Despite its fabulous safety record, Yamaha will have competition from a pricing view. Its drones are expensive at about $100,000 each. That should leave the door open for smaller, nimbler competitors among the start-up companies.
The entire agriculture 3.0 sector promises to be exciting. Investors had better keep an eye on this one.
Good investing,
Tim Maverick
Tim Maverick boasts decades of experience in the investment world. He spent 20 years at a major brokerage firm - as a trading supervisor and broker working directly with clients.
Learn More >>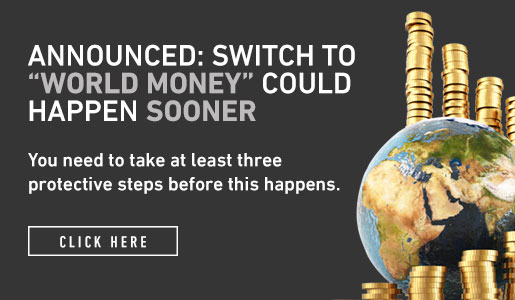 Comments (2)