Mark Twain once noted, "Politicians and diapers must be changed often – and for the same reason."
Well, he's probably rolling over in his grave right now, given the putrid, stagnant state of U.S. politics.
It's possible that we'll have yet another Bush or Clinton in the White House.
It's also possible that Joe Biden, who's been Vice President for the last eight years, will run and become President.
Americans are desperate for real change, and the popularity of non-politicians exemplifies this sentiment.
Donald Trump, Carly Fiorina, and Ben Carson haven't roamed around Capitol Hill for the past umpteen years – and it's a big reason why they're atop many preliminary polls of Republican voters.
Can you blame people for wanting new leadership? After all, economic stagnation has coincided with our political stagnation.
Little Hope
According to the U.S. Census Bureau, real (inflation adjusted) median household income has declined by 6.5% since 2007, the year before the last recession.
In fact, real median earnings for a man with a full-time job are no higher today than they were in the early 1970s.
As Erik Brynjolfsson and Andrew McAfee point out in The Second Machine Age, "There's never been a worse time to be a worker with only 'ordinary' skills and abilities to offer, because computers, robots, and other digital technologies are acquiring these skills and abilities at an extraordinary rate."Widening income inequality is impeding wage growth. And politicians had better get their collective act together because the accelerating pace of technological advancement is only going to make the income inequality problem harder to rectify.
The challenges facing our nation are monumental, and it doesn't exactly inspire confidence that even clear and urgent issues haven't been addressed.
Can Anyone "Make America Great Again"?
There are 15.5 million minors (under 18 years old) living in poverty in this country. In fact, during President Obama's two terms, the poverty rate for African American minors has increased from 34.5% to 37.1%.
With wages stagnating and a growing poverty problem, it's no wonder why many Americans are identifying with Trump's "Make America Great Again" slogan (even if he's crass and condescending). Indeed, a recent Bloomberg poll found that 72% of Americans agree that our country isn't as great as it once was.
A recent Gallup poll also shows that 35% of respondents mentioned economic issues as the nation's most important problem. This figure is actually quite elevated relative to past economic recoveries. In 2007, for example, as few as 16% of those surveyed considered economic issues our most important problem.
Clearly, the economy is weighing on the psyche of Americans. They don't want to have to settle for low-paying or part-time jobs anymore.
Voters want real change in the economy. They want someone – anyone – in office who will halt the disappearance of the middle class and prevent us from becoming a nation of debt serfs.
To be sure, the President's policies have a limited impact on the business cycle in the near term. Nonetheless, expect the U.S. economy to become an increasingly important issue as the 2016 election approaches. Indeed, the upcoming recession may even define the 45th President's term.
Safe (and high-yield) investing,
Alan Gula, CFA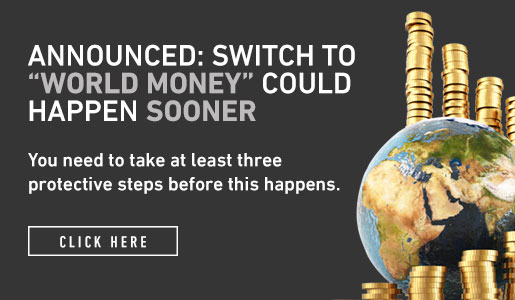 Comments (12)