Jeremy Corbyn, a hard-left Labour Party member of the British parliament, is set to change the face of both British and Western European politics.
According to the latest polls, Corbyn is likely to become the leader of Britain's Labour Party when the postal ballot of members is counted on September 12.
Many party members like Corbyn and his socialist style, which is similar to the platforms that lifted to power Alexis Tsipras in Greece and Hugo Chavez in Venezuela.
However, while Corbyn may win the Labour Party leadership, it's unlikely that he'd win the next UK general election in 2020. He has almost no support within the Parliamentary Labour Party.
But if he does become Labour leader, what does it mean for both British and Western European politics?
Swinging to the Left
In many ways, two-party democracy works better with a bit of extremism because the electorate knows what it's getting.
Hard-right capitalism works much better than hard-left socialism. And if the electorate is given that clear choice, it will normally choose capitalism and its better economic record.
Thus, the Labour Party's selection method, with hard-left activists having the most influence when it comes to choosing a leader, is not necessarily objectionable. It will, however, make it fairly unlikely that Labour will win the 2020 election, as a recession or possibly a war before 2020 could mess up the electoral calculation.
But even before 2020, Corbyn will have a big effect on British politics because of the EU referendum due in 2017. The majority of the Parliamentary Labour Party is pro-EU because it likes mild socialism and lucrative bureaucratic opportunities. But Corbyn is anti-EU, and he could still campaign for leaving the EU in 2017.
That's important.
You see, Prime Minister David Cameron will campaign to stay in the EU, of course, but he will face substantial opposition from the Conservative Party and UK Independence Party.
Corbyn appeals to those British electors least likely to be influenced by Cameron. So if he campaigns for a "No" vote, he could swing a lot of leftist anti-Cameron voters and may very well produce a majority for Britain to exit the EU.
Fortunately, Cameron will still have more than two years to negotiate a sensible EU exit before the 2020 election, without Corbyn being involved.
Is He Up for the Hurdles?
With the upset that Corbyn could cause, it's likely he'll be ousted by the party in the mid-term, as Iain Duncan Smith was by the Conservatives in 2003.
But if he survives that danger, he has another obstacle in the 2020 election: the proliferation in minor parties.
If the Conservatives are unpopular in 2020 (as is quite likely), the Liberal Democrats and Greens will do well. The Scottish Nationalists will probably maintain close to their substantial 56 seats. (The UK Independence Party is unlikely to be popular after the EU referendum, unless its result favors EU membership by a small margin.)
That would bring a broad coalition of the left with Corbyn at the front, but probably not as prime minister. Only if Labour wins an outright majority, or is close to a majority and has support from hard-left elements in the Greens and the Scottish Nationalists, will he be free to implement his full plan.
A "Corbynian" World
Corbyn's government would run large budget deficits, increase taxes on the rich through a top income tax rate of 75% and a wealth tax, and would end all privilege of the non-doms – foreigners who can currently live in the UK more or less tax free.
The result would be a catastrophic decline in London's property prices (around 75%). And an exodus of much of London's financial services business to other countries, mostly to the U.S., European, and Asian banks that own London operations.
This would have some salutary effects.
With London real estate priced reasonably, as it was in the 1980s, Millennials would at last be able to buy their ancestors' houses at knock-down prices.
Financial services business wouldn't disappear altogether, either. Without the overpaid jobs offered by the big banks' commoditized trading operations, some of the best and brightest Brits would move to boutique operations, engaging in advisory and specialized finance work, which would become successors to the old merchant banks over time.
Only the Baby Boomers with big London houses would be major losers. Their incomes would be highly taxed and their equity wiped out by the housing crash.
Over the longer term, "Corbynism" would likely produce a major recession, inflation, a collapse in the pound's value, and possibly a default on British government debt. The electorate would quickly get fed up with him, and he would be replaced by a moderate during the mid-term, as happened in 1976. If that didn't happen, he would be definitively out by 2025 at the latest.
You see, Britain is not Venezuela. There's no massive source of dumb income from oil that the government can seize to fund itself. Chase away business and the entrepreneurs, and the rest of the populace will quickly notice an economic slowdown. Thus, the worst-case possibility of Corbyn cementing himself in office for the long term like Hugo Chavez did after 1998 (aided by a massive rise in oil prices) is impossible.
Internationally, the world would be roiled by a Corbyn government… while it lasted.
Corbyn dislikes the United States and Israel, and likes Vladimir Putin's Russia, Cuba, and others generally recognized as "bad guys" by current world leaders.
But with only a few years in office, a rapidly declining economy, and Britain having much less influence than it has in the past, Corbyn's ability to damage Western interests would be limited. If he took Britain out of NATO (which he wants to) his successor would immediately bring it back in.
In short, Jeremy Corbyn will try to do a lot of damage – but he would not succeed.
Good investing,
Martin Hutchinson
| | |
| --- | --- |
| | For 27 years, Martin Hutchinson was an international merchant banker in London, New York, and Zagreb. He ran derivatives platforms for two European banks before serving as director of a Spanish venture capital company, advisor to the Korean company Sunkyong, and chairman of a U.S. modular building company. Learn More >> |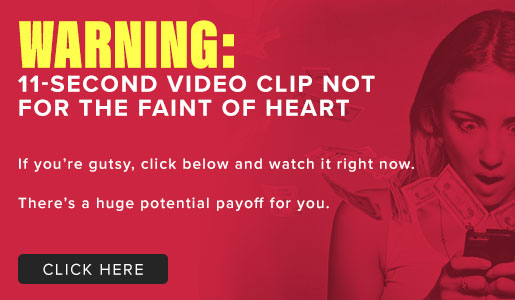 Comments (8)