Last week, my colleague Tim Maverick told you about the maiden flight across the English Channel of E-Fan, a new all-electric plane designed by Airbus (EADSY).
But if you thought that was a neat bit of work, this proposal launches the company's innovation into the stratosphere. Literally.
Airbus has won a patent for a new hypersonic passenger jet that would rocket airline travel into an unprecedented new era.
And a mind-blowing one, too.
The New "Rocket Ship" Concorde
The patent details a hydrogen-powered "ultra-rapid air vehicle" that would take off using two turbojet engines and a rocket motor – but would do so vertically, like a space shuttle.
Once launched, the turbojets would shut down and retract before rocket boosters kick in. This would propel the plane into a rapid ascent, soaring above atmospheric level and climbing to an altitude of over 100,000 feet. In doing so, it's hoped that the aircraft would avoid the sonic boom problems that hurt Concorde when it was in operation, which meant it wasn't able to cruise over land. (As a college student living underneath the Heathrow flight path in West London in the late 1990s, I can attest to the incredible noise as Concorde roared overhead every evening.) Rather, the noise would dissipate at a higher altitude and not be heard at ground level.
Once the ascent is complete, ramjets – usually used on missiles – would ignite and blast the aircraft to incredible speeds of up to 3,400 mph. (That's Mach 4.5, or 4.5 times faster than the speed of sound. By comparison, Concorde hit Mach 2 speeds.) During the descent, the turbojets would re-engage to enable landing.
At that kind of speed, the aircraft could shoot from New York to London in an hour – a journey that normally takes around six to seven hours. And the flight time from Paris to Tokyo would be slashed from 12 hours to just three.
So how would this affect passengers?
A 100,000-Foot Rollercoaster
The patent describes a new style of flying, where passengers aren't packed tightly together, but are in a private jet layout in hammock-like seats. The aircraft would carry around 20 passengers.
PatentYogi describes the experience as "the highest rollercoaster ride in the world." But while this is primarily a comfort and safety issue, the high initial cost probably wouldn't mean high demand.
So what will Airbus do now?
Well, it's important to remember that this is just a patent. And as the company notes, it "applies for hundreds of patents every year in order to protect intellectual property. These patents are often based on R&D concepts and ideas in a very nascent stage of conceptualization, and not every patent progresses to becoming a fully realized technology or product."
Translation: We're a long way from seeing an aircraft like this in the skies.
In fact, the idea was originally tabled in 2011, but is only hitting the news now, in light of the U.S. Patent Office awarding Airbus the intellectual property for it. Even back then, Airbus said it could take 30 to 40 years for such an aircraft to become reality.
What the patent does do, however, is pave the way for Airbus to use the technology in other applications in the meantime. Indeed, the company is working with aviation groups in Japan, Russia, and Australia on other hypersonic projects aimed at hitting exhilarating Mach 6 speeds.
For now, though, much like Elon Musk's high-speed Hyperloop idea, we'll just have to add hypersonic flight to the list of "Boy, I hope this happens before I die" transportation innovations.
Cheers,
Martin Denholm
| | |
| --- | --- |
| | Martin Denholm boasts a wealth of experience in the financial publishing industry. Over the past 15 years, he's worked as an investment analyst, senior correspondent, and managing editor for many stock and options newsletters, e-letters and websites, covering a wide range of sectors, industries, and companies. Learn More >> |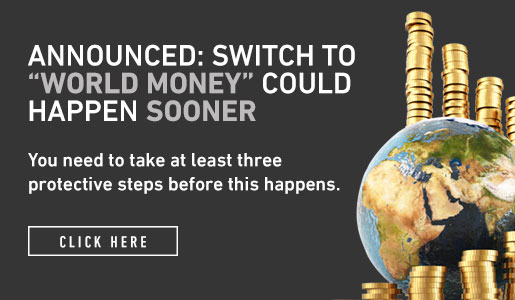 Comments (1)