A national poll released last week and conducted by Quinnipiac University showed Donald Trump towering over his competitors in the 17-candidate Republican field. Similar results were seen from this week's poll from The Wall Street Journal and NBC News.
The man who is redefining the term "the ugly American" overseas – Donald Trump piñatas are huge sellers in Mexico – is leaving his competitors in the dust.
Trump is doing so by appealing to many with his message that America is in decline, its enemies are getting more numerous and stronger, and that its leaders are stupid losers.
He certainly hits home with me on his third point.
Economic Woes
There's no denying genuine angst among some of the populace about the economic and social decline in America. And the same old tired solutions from career politicians are falling flat.
Polls indicate that fewer than 30% of Americans believe the country is on the right track. And real economics backs up that angst.
The average U.S. growth rate since World War II has been 3.3% and often higher. But under President Obama, the rate of growth has averaged about 2% with periods below that rate. That's the worst economic expansion since World War II.
And the labor force penetration rate is now only 62.6% – the lowest level in 38 years.
Our sluggish economy is fertile ground for a populist like Trump.
Certainly Not Safe
Trump's tactics are likely to push him into the GOP "Final Four," as my colleague Martin Hutchinson has suggested. But could Trump actually win the GOP nomination?
Not if the Republican establishment has anything to say about it.
You see, in recent decades, the GOP has preferred a safe candidate, ever since Ronald Reagan. In other words, the GOP leadership always looks for a candidate they think is least susceptible to Democratic campaign tactics. Meaning any politically incorrect or insensitive bit of information is exploited and paraded across mainstream media.
This tactic is effective (on both sides). Just look at how quick the corporate elite made Trump a pariah in the business community after certain insensitive remarks. And Trump, with his ego, has lots of juicy quotes out there.
By now, we've all heard what he's said about Mexicans and about Senator John McCain, which has upset some Hispanics and some veterans.
Trump's made plenty of degrading remarks about women, too.
Regarding the women who have appeared on The Apprentice, Trump said, "All of the women on The Apprentice flirted with me – consciously or unconsciously." Gee, it must have been his hairdo they found so irresistible.
And then there are his infamous business dealings. Even ignoring how often the word "bankruptcy" and "Trump" are uttered in the same sentence, the Democrats will have plenty of targets to shoot at.
Even the shirts and suites for his Donald Trump Signature Collection clothing line are made in China and Mexico, respectably. Not exactly bastions of fair labor practices.
So even though Trump knows how to punch back hard against his opponents, the GOP will likely opt for someone "safe."
The Third Option
Trump won't roll over so easily, though. The Republicans will reject him, but that will leave the door wide open for him to run under a third party.
Trump has already commented on the possibility, stating, "I'll have to see how I'm being treated by the Republicans."
"[If] they're not fair, that would be a factor," he added.
We'll get an initial sense of how the Republicans feel about him during the first debate tonight. My gut feeling is that a man of his "intelligence" will see he wasn't treated fairly and run as a third party.
That scenario must really scare Republican strategists. I'm sure they're all familiar with the famous quote often attributed to Mark Twain, "History doesn't repeat itself, but it often rhymes."
The GOP only has to go back to the 1992 election to remember a similar situation. That's when the eccentric billionaire businessman Ross Perot financed his own campaign and garnered 19% of the vote, taking enough votes away from George H.W. Bush and propelling Bill Clinton into the White House.
We'll certainly hear echoes of 1992 in 2016. Trump is more than capable of financing his own campaign, and the presumptive Democratic nominee is another Clinton.
Good investing,
Tim Maverick
Tim Maverick boasts decades of experience in the investment world. He spent 20 years at a major brokerage firm - as a trading supervisor and broker working directly with clients.
Learn More >>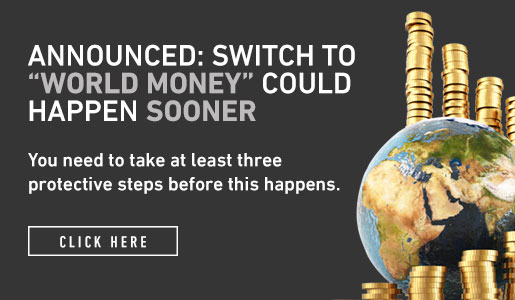 Comments (5)