With Ohio Governor John Kasich's announcement that he too will be running in the 2016 election, there are now 16 candidates vying for the Republican presidential nomination.
Over the next eight or nine months, these candidates will be sorted through and discarded until the party has finally chosen someone to go up against the Democratic candidate.
Early polling suggests that some candidates, most notably Donald Trump, are regarded as less "serious" than others, such as Kasich and Texas Governor Rick Perry, but are nonetheless walking all over them in the polls.
The question is whether serious will win out in the end.
On the other hand, seriousness as estimated by pundits now could be a fatal handicap among the GOP activists who will actually vote in next spring's caucuses and primaries.
The Seriously "Serious" Front Runners
There are three "non-serious" candidates whose resumes don't suggest any aptitude for the job of president, but whose media profiles are strong enough to give them lots of airtime and support: Trump, neurosurgeon Ben Carson, and Mike Huckabee (whose stint as Governor of Arkansas was both unsuccessful and marked by various heresies to the GOP canon of beliefs).
Probably only one of these candidates will survive till the final states of the primaries, as what are politely called "low-information" voters are stimulated by their well-projected messages.
My guess is it will be Trump. The early success of his candidacy, to a large extent, cuts off oxygen to the other two, preventing them from projecting themselves adequately.
At the other extreme, you have the most "serious" candidate of all, Jeb Bush.
Bush has $100 million in funding and sly boosts from most of the mainstream media, which regards him as the least loathsome of the Republican hopefuls. If his last name wasn't Bush, Jeb would probably find his road to the nomination a fairly easy one because of his money and big-name support, even though many of his beliefs, on immigration and education, for example, grate on most Republicans.
As it stands, the poor presidential records of his father and elder brother are anathema to small-government Republicans and anti-interventionist Democrats alike, so his chances are smaller than they look. Nevertheless, he will probably make it into the late round of the contest.
The Peloton
There are seven candidates who don't look to stand much of a chance, even though some of them are well qualified.
Former New York Governor George Pataki is a vanity candidate. It's been nearly a decade since he left office and his New York Republicanism doesn't attract the faithful. Lindsey Graham has a combination of extreme hawkishness and fiscal sloppiness that has limited appeal beyond the beltway. Carly Fiorina projects well, but her business track record at Hewlett-Packard was, at best, iffy. Rick Santorum did well in 2012, but his track record is limited, as is his appeal beyond the blue-collar Midwest.
Louisiana Governor Bobby Jindal is probably the smartest candidate in the race and could potentially attract Asian-Americans, but, alas, lacks the Trump-like presence that modern politics seems to demand. New Jersey Governor Chris Christie has presence in spades, but is appealing to the Bush crowd without the money to do so successfully. Kasich is a good governor of a key marginal state with an excellent track record as House Budget Chairman from 1995 to 2001, but he seems to have chosen to run to the left of the field, where there isn't much room.
That leaves five candidates, one or possibly two of which should make it to the final stages of the contest along with Trump and Bush:
Senator Ted Cruz (R.-TX) is a great speaker and fires up the faithful, so he might do well in early primaries, especially in Iowa and possibly Florida. He would have problems attracting moderates in the general election, however.
Senator Rand Paul (R.-KY) has his father's organization and fervent support, and is potentially attractive to dovish, socially liberal Millennials. Unluckily for him, the rise of ISIS has made his semi-isolationist foreign policy position outside the Republican mainstream, although it could well have hidden attraction for actual voters.
Former Texas Governor Rick Perry ran poorly in 2012, but has a great track record. He has studied up on foreign policy and has defense credentials through his Air Force service. He's running poorly in the polls currently, but if he can pull himself up, perhaps through a good debate performance, he has the funding and stature to be one of the last men standing. But, he runs the risk of being lost in the crush.
Senator Marco Rubio (R.-FL) is relatively inexperienced, but gives the GOP the best chance of making serious inroads into the Hispanic vote, as his youth and Hispanic status make him an attractive contrast to Hillary Clinton. Policy-wise, he's positioning himself slightly right of Bush, which is probably a good choice.
Finally, Wisconsin Governor Scott Walker has an excellent track record in a key marginal state, and comes across as a "non-politician," which is attractive to the GOP electorate. His weaknesses are likely to be money and stature on foreign policy issues.
Any of these five could survive to emerge as part of the "Final Four" with Bush and Trump. Who survives will unfortunately depend on who avoids gaffes most successfully in the six months between now and the Iowa caucuses.
If you want my bet, I'd go for Rubio and Paul, but the other three have a real chance, too.
Once it's down to the Final Four, I think Trump's negatives will eliminate him quickly, and the party's lack of enthusiasm for yet another Bush presidency will eventually doom Jeb.
That will leave whichever of the other five plausible candidates makes it this far to emerge as the nominee. Rubio is not particularly my first choice, but a very strong candidate in the November election.
Good investing,
Martin Hutchinson
| | |
| --- | --- |
| | For 27 years, Martin Hutchinson was an international merchant banker in London, New York, and Zagreb. He ran derivatives platforms for two European banks before serving as director of a Spanish venture capital company, advisor to the Korean company Sunkyong, and chairman of a U.S. modular building company. Learn More >> |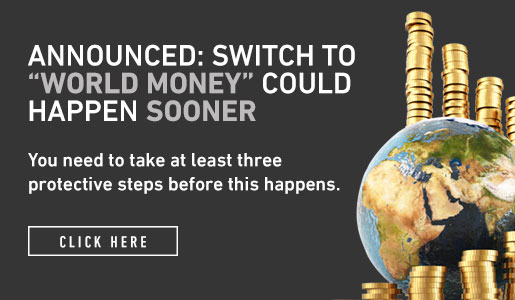 Comments (33)