It might make you do a double take, but it's true. Paul Westerhoff, a professor at the School of Sustainable Engineering and The Built Environment at Arizona State University (ASU), unexpectedly discovered a buildup of gold particles while examining sewage.
Westerhoff made the discovery while studying engineered nanomaterials and their potential threat to the environment and humans. You see, microscopic amounts of materials like titanium dioxide are prolific in household products like paints, fabrics, cosmetics, and sunscreens.
These items are often flushed down toilets and drains, which of course lead to rivers and streams.
Westerhoff deduced that the best way to study the flow of these nanomaterials into the environment was by analyzing sewage sludge.
Wastewater is an excellent place to accurately record all the chemicals society is using and monitor potential toxic exposures to humans. Rolf Halden, the Director of the Center for Environmental Security at ASU, has done similar studies for nearly a decade.
"Wastewater moving through the city is like blood in the body," said Halden to the Proceeding of the National Academy of Science.
Halden has found a disturbing number of chemicals, more than 150, in sewage, including flame retardants and antibacterial substances. Westerhoff's study builds on Halden's findings by going deeper and examining even smaller particles.
When Westerhoff and his team put sewage samples under a transmission electron microscope, they found titanium, as they expected, and one other thing… gold.
Westerhoff was so surprised that at first he thought the sample must have been contaminated. Scientists often use gold to enhance electron microscopy samples. To eliminate the possibility of contamination, Westerhoff's team added acid to new sewage samples. The acid digests the samples and allowed researchers to extract any metals in the sample.
The team found that gold was definitely present, along with platinum, silver, and other valuable metals. Gold concentrations were at one part per million. Silver came in anywhere from 20 to 100 times higher than that.
That means that every ton of sewage contained about $300 worth of precious metals! Or, more than $13 million per year in a city of one million people. Westerhoff's findings were confirmed by another research group at the U.S. Geological Survey.
Sitting on the Golden Throne
Researchers are still unsure about where the gold is coming from. Westerhoff's theories include gold faucets, teeth fillings, or gold leaf on fancy pastries. Halden suspects the electronics industry.
At this point, making money from mining excrement for precious metals is unlikely. But, there is some interest from outside companies in finding a way to recycle and reuse the materials, including building the technology to make that happen.
Harvesting and reusing a number of materials from waste is gaining speed as a viable concept throughout several industries. Phosphorus, for example, is becoming increasingly scare as its value in the agriculture industry grows. Used phosphorus is also extremely harmful to the environment.
"We cannot keep extracting all our precious metals in the way we're doing now," said Halden. "We have to close the loop."
Good investing,
Samantha Solomon
| | |
| --- | --- |
| | Former Wall Street Daily Managing Editor Samantha Solomon is taking a year-long sabbatical to work at a meditation retreat center in the Green Mountains of Vermont. In her weekly column "Young & Prudent," Samantha examines the 21st century economy from a millennial's perspective. Learn More >> |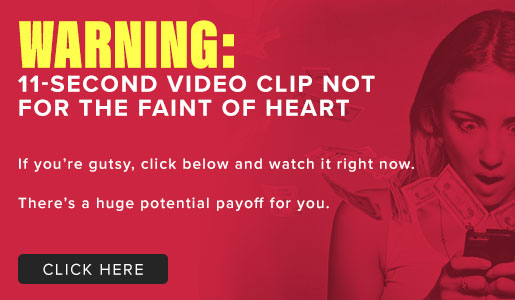 Comments (4)